Are you looking to grow your international student recruitment?
Bridge offers 30 years of experience, a proven track record, and a collaborative recruitment model to meet your institution's specific needs.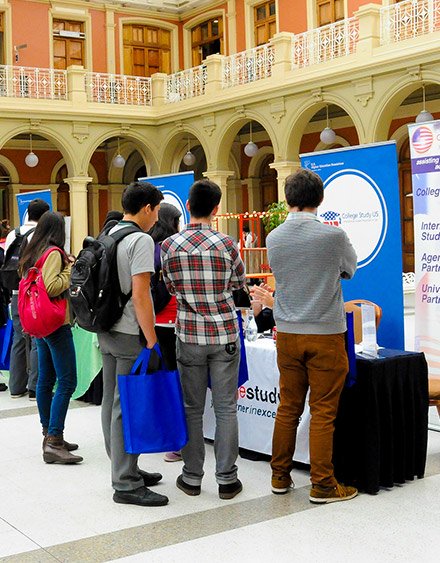 Our services include:
- Intensive English/Pathway Programs
We can host an Intensive English Program on your campus, or collaborate to design a Pathway Program.
- Agency Network Management
We engage a growing network of hundreds of active and trusted agents.
- International Student Recruitment
Our recruitment team travels to every corner of the globe.
- Digital Marketing Outreach
We use the latest marketing automation technologies to engage students and agents at every stage of the enrollment funnel.
- International Admissions Support
Inquiry management, student advising, and application guidance resulting in completed applications.
---
U.S. Higher Education Roadshows
Designed specifically for U.S. universities, these events facilitate partnership development in the academic, government, and corporate sectors.
Our unique roadshows include:
University Partnership Meetings
Government Scholarship Programs
Corporate Business Development
Select Education Consultants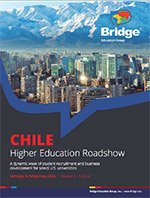 ---
"The Bridge Roadshow was perfect for us as we are in the process of developing a comprehensive strategy for inbound and outbound programs for ETBU international education in Chile."
Alan Huesing, International Director – East Texas Baptist University
"The entire staff did a fabulous job. Your agenda was ambitious and I think you have developed a terrific mix of opportunities that will attract universities."
Chris McKenzie, Director - Semester Program, Michigan State University