5 Tips for Writing a Killer College Essay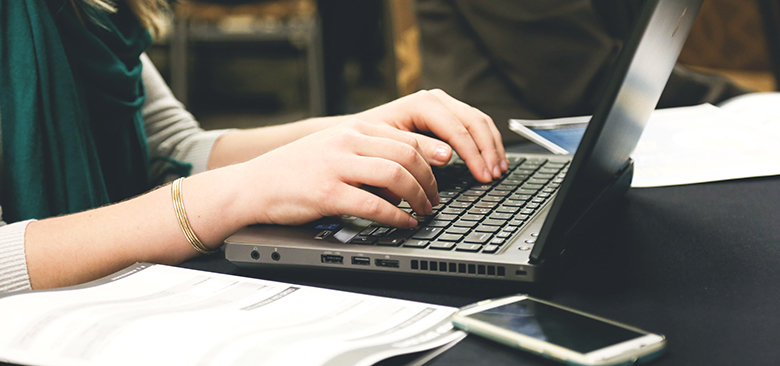 You've spent months selecting schools, collecting transcripts, and asking for recommendation letters. Are you ready to tackle your college essay?
Your college application essay might the most daunting thing you write in your first twenty years of life. What do admissions officers want to hear? How can you encapsulate all of your good qualities into 600 words?
First things first: relax! Avoid the temptation to over think and overwork your essay to death. Follow these five simple tips and you will be well on your way to college essay perfection.
1. Be Authentic
The whole point of the essay is to show an aspect of your personality that might not come across from your application. Don't use fancy words and complex sentence structures to wow admissions with your vocabulary. Write in your natural voice. And by natural voice, I don't mean to use slang and poor grammar. Think of how you would sound if you were explaining an idea to someone you admire, and write like that. To test authenticity, you can read your essay out loud. Does it feel natural to read? If so, you are good to go.
2. Tell a story
Admissions officers have to read hundreds of essays, so spare them another boring five paragraph argument about why you are fit to be a student at their school. To grab their attention, tell them a story. Pick a story that shows your personality and also shows that you have what it takes to graduate. It could be about something difficult you overcame, or a funny story in which you learned about yourself. Don't be afraid to show your imperfections and vulnerability, it will make your story more realistic and relatable.
3. Stick to one point
Don't try to show everything good about yourself in one essay: pick one singular point and focus on that. Not sure what to write about? Ask yourself this: what are you most passionate about? What excites you and makes your eyes sparkle when you talk about it? This is what you should write about. Don't waste your time writing about what you think people want to hear. Be confident about who you are and what you have to offer. If your passion doesn't fit with what a particular school wants, you probably shouldn't go there anyway.
4. Enlist a proofreader
Your grammar and spelling should be impeccable. Don't try to edit yourself. Enlist a qualified person-- a teacher, friend, or family member who has a good command of written communication and the English language. Ask a second person to proofread. An extra set of eyes never hurts!
5. Start and end strong
Your first sentence should hook the reader and make them want to read more. Remember that you are telling a story, so start with a vivid moment or anecdote to set the stage. Your last sentence is what people are most likely to remember, so don't forget to end strong. The last sentence should emphasize your main point so that it stays with the reader when they put your essay down.
Ready to start writing? Remember, the purpose of the college essay is to show admissions who you are. So relax and let your true self shine! Keep your essay authentic, tell a story, and show those admissions people what makes you special. If you stick to writing about your true passion, the essay process will be a breeze.
---
Sign up for the BridgePathways newsletter to receive helpful English tips, college preparation tips, program information, and more!
---