How to Get Conditional Admission to a University in the United States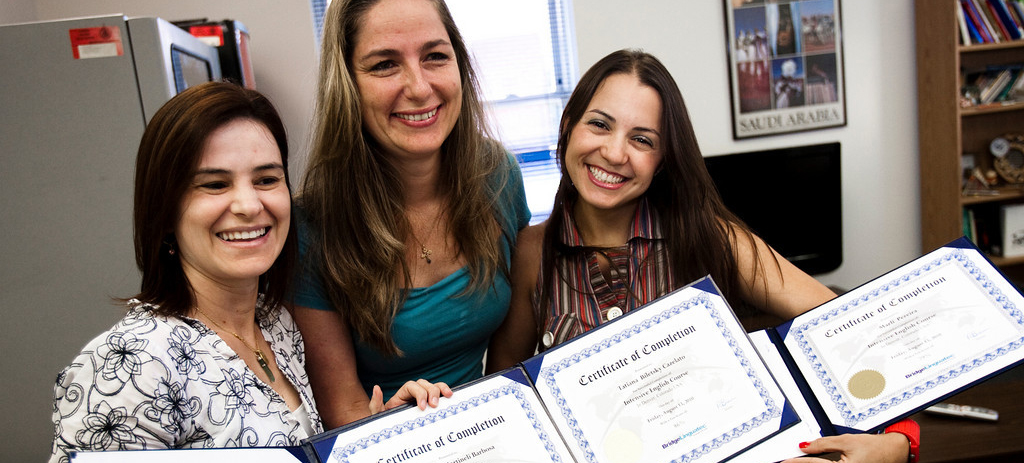 Studying at a University in the United States is a big decision and a huge step in one's life. The number of options to choose from and the number of steps and requirements in the application process can be daunting. When coming to a U.S. university from outside the country, much comfort can be found in receiving a letter of conditional admission beforehand. In some cases it is extremely difficult to get a student visa without this letter, which makes it even more important.
Conditional admission is when a university "accepts" an international student into one of their programs as long as he/she fulfill their admissions requirements, even before their English level is up to par. Before starting the program, a student needs to complete Bridge's Academic English Program and be cleared to start at the university level.
Great news, BridgePathways can help you attain this letter! Every year Bridge helps a large number of students get conditional admission to our university partners—that's more than 30 schools.
If you need to get a letter of conditional admission, follow these steps:
1. Apply for Admission to theBridge Academic English Program (AEP).
2.Use theBridge Admissions Counselingservices to assist you with your college or university selection process.
3.Work with your personal Bridge academic counselor to compile and submit the required admissions materials to the college or university of your choice, including a request for conditional admission with confirmed enrollment in the Bridge AEP.
4. Receive your letter of conditional admission from the designated college or university.
5.Receive your admission acceptance to the Bridge AEP including the Bridge-issued I-20 document you'll need to secure your visa for study in the U.S.
6.Study at the BridgeEnglish language center in Denver, Colorado and complete the appropriate AEP level required for full admission to your college or university.
7.7. Easily transfer from Bridge to your college or university degree program.
How long it takes to get the letter of conditional admission varies depending on the student. Our experienced academic advisors can help you navigate the process and identify exactly where you want to go and what you need to do to get there.
---
Sign up for the BridgePathways newsletter to receive helpful English tips, college preparation tips, program information, and more!
---