How to Pack for College in the USA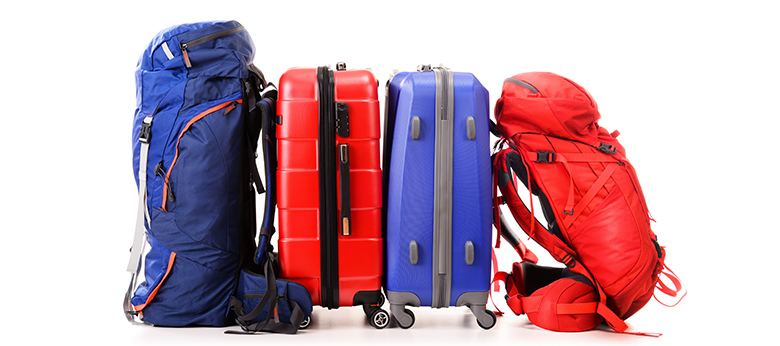 Packing to study abroad is an exciting time. You've already made it through the difficult parts: deciding on a school, applying, and getting accepted. Now it's time for the exciting stuff! Exciting as it might be, if you are like most students who travel abroad for university, you face certain packing challenges and limitations:
You have to take everything with you on a plane, so space and weight are limited
You don't know what you will have access to in your new location
You are unfamiliar with local style, climate, and other factors
You've never done this before!
Relax! Most essential items for students are readily available at affordable price in stores all over the United States. You can find a Target or Walmart store in almost every college town across the country. Focus on bringing the basics and a few special items that remind you of home, and you will be good to go. Here's a simple list to get you started:
Documents:
Your passport, student visa, and any other identification or documentation required at your school. Check with the university to make sure you have everything you need.
Backup copies of all of your documents. You can scan them and keep them digitally, or stash paper copies in a separate place.
Currency and money:
Enough money in US dollars to get you through your first couple of days.
At least one debit or credit card accepted internationally.
Clothing:
A week or two worth of clothing: mostly casual, with a couple of more formal outfits. Check the climate of your destination school and prepare accordingly. Will you need a winter jacket and hat? Bathing suit?
Remember that you can buy clothing in the US at reasonable prices, so bring what you like to wear but don't drag your entire wardrobe onto the plane.
Electronics:
A laptop is essential for college life in the US. Bring one or plan to buy one when you arrive.
Adaptors for electrical outlets in the USA
Personal devices: camera, phone, tablet, headphones
Special Items:
Photos books, or decorations that remind you of home
Souvenirs from home that you can gift to new friends and teachers
Spices, candy, and specialty food items from your culture
Medicine, prescriptions, eye-glasses, etc.
Sports gear: You can purchase good-quality gear in the USA but you may want to bring your own in some cases.
Other things to consider:
If you are staying in a dorm, you will have to purchase bedding (sheets, blanket, etc.) You will also need basic items such as coat hangers, extension cords, laundry basket, etc. Save space in your luggage and purchase these items when you arrive.
You will need school supplies, but these are readily purchased at your school bookstore
Toiletries and personal items: Bring enough to last a couple of weeks, but these are readily purchased in the USA so don't waste a lot of room and space on a year's worth of soap and shampoo!
Ready to start packing? Remember, you can purchase everything you need once you are in the United States, so focus your energy on remembering those things you CAN'T find: specialty food items from your culture, souvenirs, personal documents, and medicine. And don't forget to leave some space in your suitcase to bring a few new things when you return back home!
Now that you know what to pack…get started on your study abroad adventure in the United States. Learn more about all our BridgePathways programs and courses or apply now!
---
Sign up for the BridgePathways newsletter to receive helpful English tips, college preparation tips, program information, and more!
---