Interview with our Manager of International Student Recruitment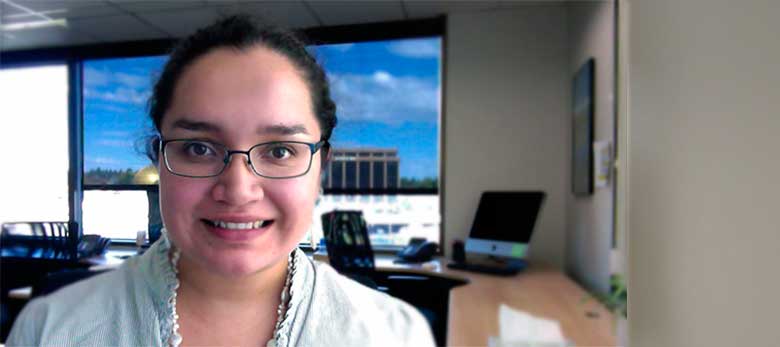 What is your name and where are you from?
My name is Georgina and I am from a lot of places! I was born in Mexico, where my family is from, and I have lived in India, Brazil and the UK, as well as 4 different states here in the USA.
What is your title and what do you do?
I am Manager of International Student Recruitment for BridgeEnglish, Denver and BridgePathways. My job is to work with our educational agent partners all over the world and help them understand our programs, services and locations so they can help international students become Bridge students. I also help our International Admissions Manager helping students directly and make the admissions process as easy as possible for everyone. I also work closely with our university partners to make sure we understand their strengths and find best-fit solutions for our students.
What's your favorite part of your job?
I love helping international students! Like many of them, I am a non-native English speaker, and I first moved to the US to attend a university. I didn't know what to expect, and I know in that situation you have a lot of questions, and even the simplest thing can seem intimidating. I like helping these students improve their English and achieve their dreams of higher education.
Why do you like working for Bridge?
Everyone at Bridge has had similar experiences internationally, and most of my colleagues speak multiple languages. This means we understand how important our role is in helping students make the right choice, and we take that very seriously. Working with such dedicated people is a daily inspiration.
What's your advice to international students in the US?
Don't be afraid to ask questions! The first days, weeks and months you will have a lot of questions about almost everything, and it's ok! You will have your BridgePathways Director, Bridge Admissions Manager, Student Advisor and many more university staff who are willing to help. And, of course, you can always find me at BridgeEnglish.Denver on Skype!
---
Sign up for the BridgePathways newsletter to receive helpful English tips, college preparation tips, program information, and more!
---