Preparing for your F1 Visa Interview: Do's and Don'ts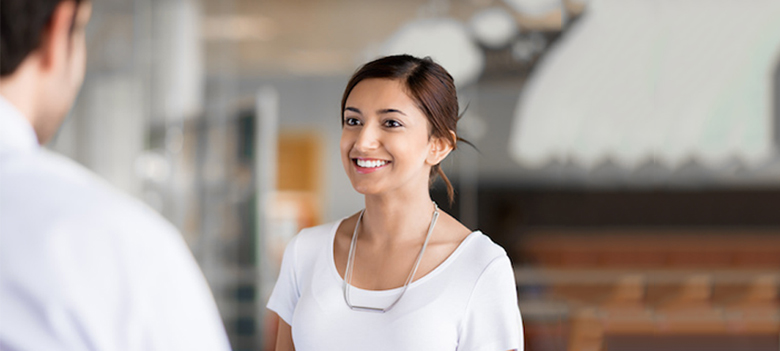 When you're preparing to study in the United States, the thought of your F1 visa interview might be a bit stressful. It can certainly be an intimidating experience, especially if English is your second language. It is important to take the time to prepare beforehand, so you can anticipate potential questions and answer confidently. There is a wealth of information online about how to prepare for your visa interview and what questions you might encounter. We've created a simple guide of "dos and don'ts" to help you get started. The keys to success are similar to those for any important interview: prepare, stay calm, and be yourself!
F1 Visa Interview Dos:
DO bring all required documentation.
According to the
US State Department
, you are required to bring the following:
- Passport valid for travel to the United States
- Nonimmigrant Visa Application, Form DS-160 confirmation page
- Application fee payment receipt, if you are required to pay before your interview.
- Photo – You will upload your photo while completing the online Form DS-160. If the photo upload fails, you must bring one printed photo in the format explained in the photograph requirements.
- Form I-20 Certificate of Eligibility for Nonimmigrant (F-1) Student Status
- Bridge acceptance letter
- Letter of university conditional admission (if applicable)
You may be required to present additional documentation, such as:
- Transcripts, degrees, or certificates
- Standardized test scores
- Proof of your intent to depart the USA upon completion of your study
- Proof of how you plan to pay for your study (bank statement, sources of income, etc.
The State Department advises checking with the embassy or consulate where you will interview to verify what documentation is needed.
DO re-read your visa application before the interview to remember your answers.
It is easy to get flustered and forgetful in the moment of the interview, so taking some time to review your application beforehand will help you to stay on track when you answer questions.
DO practice.
You can expect your interview to cover questions about your study plans, university of choice, academic capability, personal finances, and post-graduate plans. Ask a friend or relative to do a practice interview with potential questions. It will help you to be more relaxed and confident on the big day.
DO clarify any doubts you have about your program.
Be prepared to answer specific questions about your program of study. If you have any doubts, contact your admissions department before you go in for your interview.
DO tell the truth.
One of the top reasons for F1 visa rejection is presenting untrue information. Avoid temptations to gloss over details or exaggerate to make your case more appealing.
DO be prepared to make further payment for your visa if necessary.
There is a chance you will be charged additional fees for your visa. Be prepared with a check or credit card in the event that you need to make a payment.
DO stay calm, and take your time answering questions.
A great way to stay calm and centered is to take a deep breath each time you are about to start speaking. Deep, conscious breaths will keep you centered and grounded throughout the process.
And a few Don'ts…
DON'T be too casual.
Wear proper business attire for your interview, as if you are interviewing for a job. It will show you are professional, serious, and prepared.
DON'T stress out.
Find a way to stay calm and centered and the whole process will be a lot easier! Prepare your documentation well in advance to avoid last minute scrambling, and be sure to review all of your information. Get to bed early the night before and leave with plenty of time to arrive early to your embassy or consulate.
DON'T rely on the Internet for the most up-to-date information.
This might sound strange, but visa requirements change frequently, so although you will find useful resources online it is important to contact your embassy or consulate for the most up-to-date requirements.
Are you ready?
Remember, preparation is key. As long as you have your facts straight and you are confident about your plans, you will do fine! 
Click here to download this Visa Interview Guide as a PDF, plus a bonus Infographic: The F1 Visa Application Process!
If you have additional questions about your visa interview or if you need some help preparing,
get in touch with a Bridge advisor today
!
---
Sign up for the BridgePathways newsletter to receive helpful English tips, college preparation tips, program information, and more!
---