Top 5 Activities for International Students at Chadron State College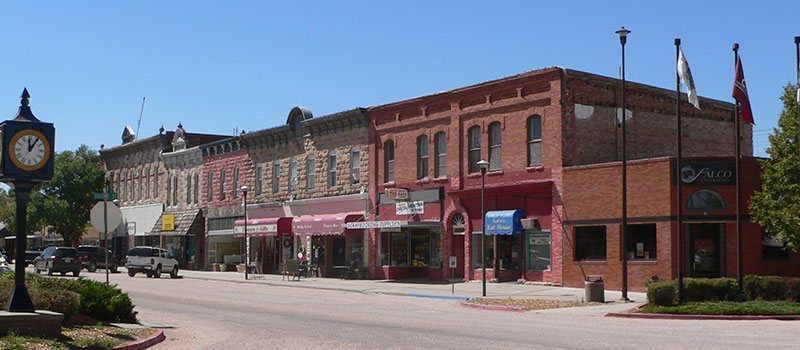 Chadron State College located in Chadron, Nebraska offers a variety of on-campus and off-campus activities for international and domestic students alike. Here are a few of the most popular activities enjoyed by students at Chadron State College.
1| The CSC Student Center "Pit" offers a central area for students to get together every night of the week. Students often gather for music, dance parties, and Ping-Pong or billiards tournaments. The "Pit" is the perfect area to meet up with friends to plan for the weekend or just take a break from studying.
2| CSC offers a variety of on-campus events. There are weekly concerts and theatrical plays right on campus. Sports events are another popular attraction. The CSC Eagles compete in the Rocky Mountain Athletic Conference in basketball, volleyball, American football, and more. Participation in intramural sports is another favorite activity for many CSC students.
3|Just a short walk from campus you can catch a movie at the local movie theatre, visit the coffee shop for open-mic night, or bowl a few frames with your friends.
4|Exploring the beautiful, natural environment surrounding Chadron is a great way to escape from your books. Chadron State Park is a 972-acre park in the Nebraska National Forest. You can enjoy hiking, biking, camping, horseback riding, fishing, and swimming. There are also small cabins that can be rented for the night or the week if sleeping outdoors isn't for you!
5|Joining one of the many CSC student clubs is another favorite activity for students. Combine your love of music, politics, travel, or science with the chance to spend time with new friends by joining a club, going on excursions, and forming lifelong friendships.
Chadron State College is a wonderful, welcoming environment for students from around the world. You'll find plenty of activities to occupy your time when you're not busy reading or preparing for final exams. Take advantage of the supportive, community atmosphere and all the fun activities that the area has to offer.
---
Sign up for the BridgePathways newsletter to receive helpful English tips, college preparation tips, program information, and more!
---