Be Prepared: How to Enter the USA for the First Time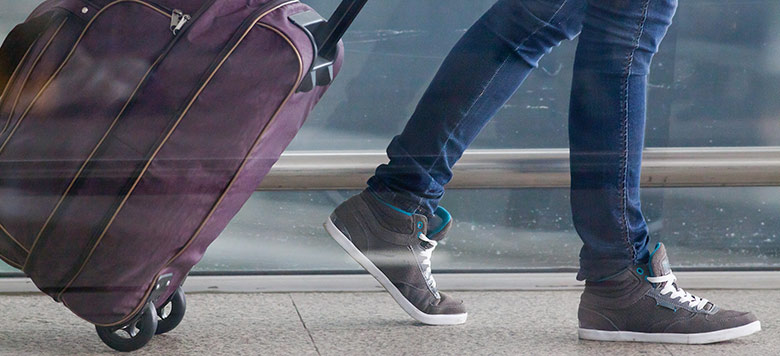 Getting ready to enter the United States for the first time? Your first trip to any country can be both exciting and nerve-wracking. What should you expect when you pass through passport control and customs? Here are some pointers to ensure that your first entry into the USA is a breeze:
Bring documents!
Check your documents, and double check again. You will need to bring your visa, school documents, and passport. Keep all of your originals in a secure place in your carry-on bag. You should also bring a full set of copies of your documents. For extra security and backup, scan copies of everything and save them to a secure cloud storage system such as Dropbox or Google Drive or email them to yourself.
Have contact information readily available.
This should include a contact phone number for your school, emergency contact, and the phone number and address of where you will be staying upon arrival (if different from your school).
Bring a black or blue pen in your carry-on bag.
This is for filling out customs forms on the plane before you land.
Plan time for flight transfers.
You will pass through customs and passport control at the first airport where you land in the United States. This means you will have to pick up your checked bags, pass through customs, and re-check them if you have a connecting flight to your final destination. Plan plenty of time between flights when booking so you can do this without rushing.
Tell the truth.
Answer all questions about your visit truthfully when you present your passport and documents. This includes customs declarations—if you are bringing any food items, even spices or candy, be sure to declare them on your customs form!
Good luck, and safe travels!
As long as you are prepared, organized, and truthful, entering the United States is simple. Remember to keep all necessary documents, identification, and contact information somewhere that you can easily access in your carry-on bag. This will help your process go even more smoothly.
Are you ready to start your adventures in the United States? BridgePathways can help! Get started today.
---
Sign up for the BridgePathways newsletter to receive helpful English tips, college preparation tips, program information, and more!
---