CSC starts new international student mentoring program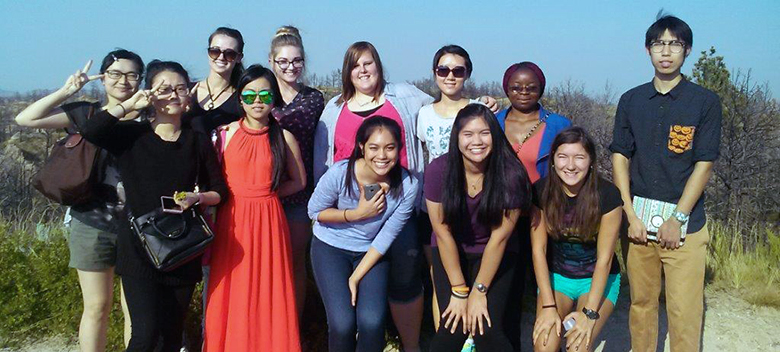 Chadron State College has started an International Peer Mentor Program to help entering international students with their transition to American Culture and University Life at CSC. The program was also created to offer support to international students and encourage them to develop relationships with current CSC students.
The CSC International Peer Mentors can help with:
Providing insight for new students regarding courses.
Navigating the campus and college life.
Directing students to the appropriate staff, offices and faculty.
Connecting students to on-campus and off-campus events and activities.
Advising students on cultural transitions they may experience.
By providing this additional support, the program gives new international students an opportunity to engage in abundant academic and social activities. The program is open to BridgePathways students and incoming international freshmen students to Chadron State College.
All International Peer Mentors are current CSC students who provide leadership and mentorship to incoming students based on their personal experiences and training. After completing a survey, the mentors are matched with an international student with similar interests. Many of the mentors are international students themselves and understand the transitions that new students go through.
In addition to the support offered by the Peer Mentors, BridgePathways students have access to BridgePathways on-campus staff who conduct a thorough orientation and help students with all aspects of settling into university life.
Lear more about Chadron State College by watching this video: http://csc.edu/international/presentation/index.csc
---
Sign up for the BridgePathways newsletter to receive helpful English tips, college preparation tips, program information, and more!
---