Living in Bangor, Maine – Home of Husson University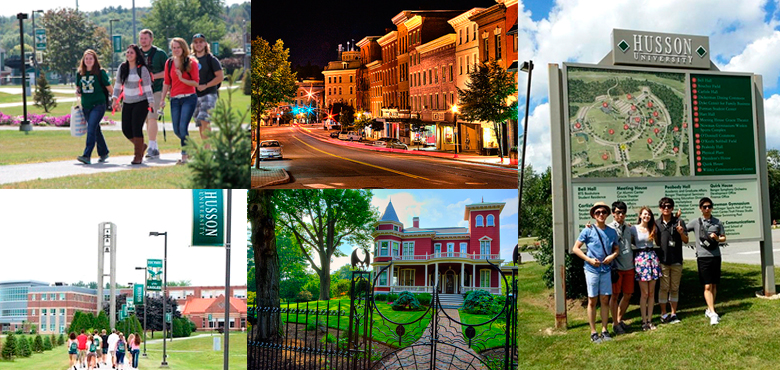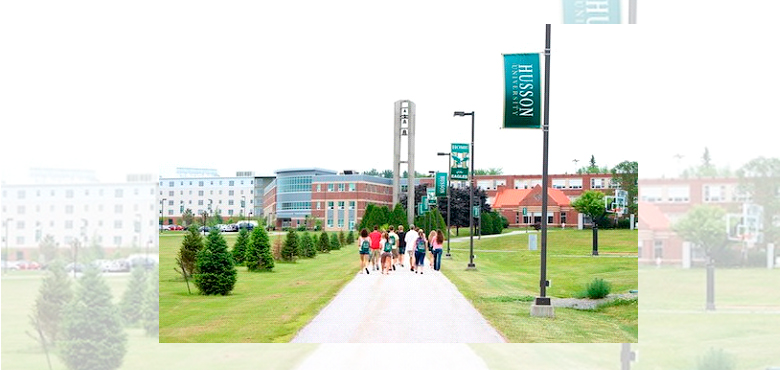 Husson University
International students have a lot of choices on where to study abroad. Just in America alone, there are 50 different states, five distinct cultural regions, and thousands of universities accepting international students! Here at BridgePathways, we have partnerships with colleges and universities across the country, including Husson University, in Bangor Maine.
Why should you choose Husson?
Husson University is definitely a great choice for an international student. While it's a small university with only 2,800 students and a small average class size, it offers a wide variety of undergraduate and graduate degree programs in five distinct colleges. Conditional admission is available and the university has a very high ranking, making it an attractive option for students coming from other countries.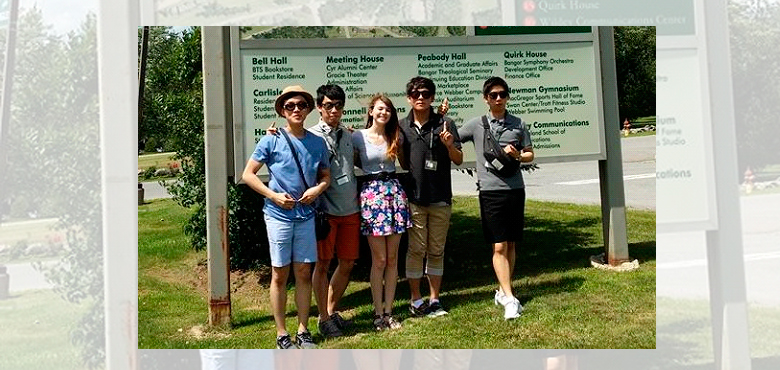 The Great Outdoors
But apart from all these academic qualifications; Bangor, Maine is simply a great place to study and live. Situated on the banks of the Penobscot River in Central Maine, Bangor is surrounded by vast natural resources and forests, and is a short drive away from the Atlantic coast. The small, charming town has an interesting American history tied to its resources – it used to be known as the "Lumber Capital of the World". With its Greek Revival and Victorian houses and central downtown, Bangor is a perfect example of the charms of New England life.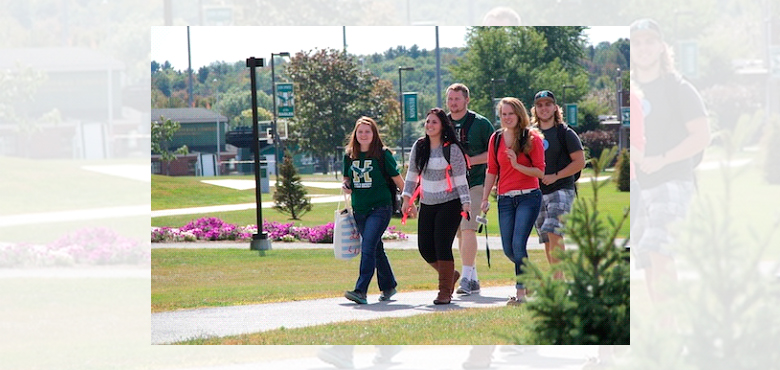 Student Life at Husson University
What is student life like in Bangor? There are tons of fun outdoor activities throughout central Maine that students can partake in through the year. Students can ski or snowboard in the winter months, and in the summer there's camping, hiking, kayaking local lakes, river rafting, or visiting Atlantic beaches.  Additionally, since Bangor is the commercial and cultural capital of inland Maine, there are plenty of museums and cultural events to inspire and entertain students. Restaurant and shops throughout downtown Bangor make it a laid back place to enjoy an afternoon, and nightlife, including live music, karaoke and clubs, keeps students entertained on weekends.
Writer Stephen King's mansion
New England Charm
Like many other New England towns, Bangor also has its share of quirkiness. The city claims to be the birthplace of legendary logger and outdoorsman Paul Bunyan, who is a figure in American folklore. A 31-foot statue of Paul Bunyan stands tall in a local park, a charmingly distinct landmark for the small town. Bangor also happens to be the home of author Stephen King, one of the most popular American horror novelists today. He based several of his books on Bangor and there are "Stephen King tours" that visitors can go on to visit sites that make appearances in his novels, and even see his picturesque, and slightly creepy, mansion!
Take a video tour of Bangor, Maine!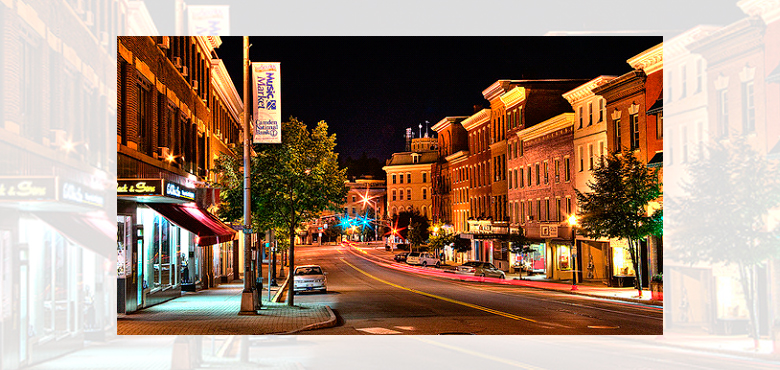 Downtown Bangor \ Photo source: Bangor Local
Bangor, Maine is a great town hosting the distinguished Husson University, and it's a wonderful place to get acquainted with the American lifestyle and culture, while getting a first-rate education at the same time! However, it is just one of the 8 Bridge partner universities can consider. Let us help you choose the one that is right for you.
Contact a BridgePathways advisor to learn more.
---
Sign up for the BridgePathways newsletter to receive helpful English tips, college preparation tips, program information, and more!
---