Start Your Career in Health at Husson University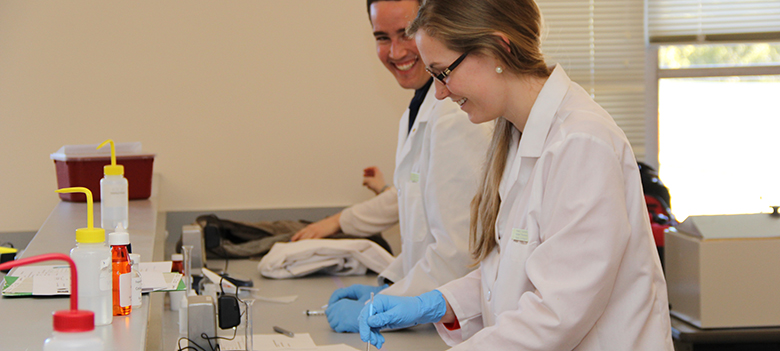 Are you interested in becoming a healthcare practitioner? Did you know that Husson University offers a Bachelors of Science in Health Sciences? Health Sciences at Husson is a pre-professional, cross-disciplinary program that will prepare you for a career in healthcare.
What you can do with this degree:
Get immediate work Prepare for graduate work as a doctor of medicine, medical specialist (podiatrist, optometrist, dermatologist, osteopathic physician etc.), veterinarian, dentist, speech pathologist, chiropractor, radiologist or physician's assistant
Why should you study Health Sciences?
You are motivated by a desire to help other people You have an aptitude for and interest in chemistry, biology, and sciences You are intrigued by the workings of the human body You want to do your part to relieve suffering
Want hands-on experience?
Husson University's focus on experiential learning will ensure that you are ready to work in the real world when you complete this degree.
Want to learn more?Contact a BridgePathways advisor to start your career in health!
---
Sign up for the BridgePathways newsletter to receive helpful English tips, college preparation tips, program information, and more!
---