How to Pick A U.S. University That's Right for You!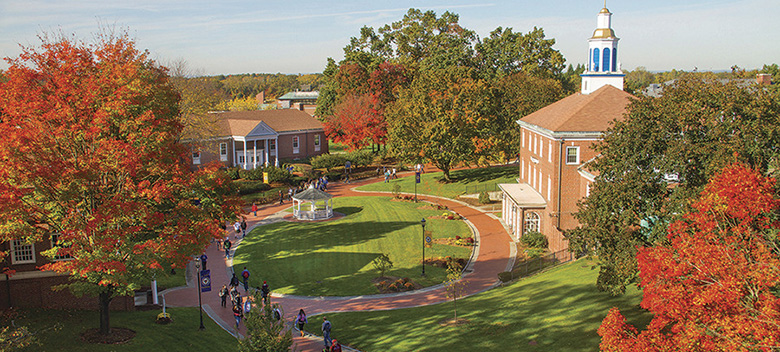 Choosing a university is a big decision, and that's especially true for international students who study abroad in the U.S. While many of the factors are the same as those you'd consider when attending university at home, you are bound to have more questions when choosing a school abroad. For example, you might wonder how a certain university ranks, who their typical students are, or what the city is like where the school is located. The following are points to consider as you pick the U.S. university that's right for you:
Why are you going?
Start here, since the answer to this question will factor into all other aspects of your decision-making process. What is the single most important factor that comes to mind when you think about attending university in the States? .
Having the "American college experience"
Learning English fluently
Attending the best academic program for your major
Make a list of what's important to you, in order. Now you're ready to consider the following factors to find the school for you!
Geography
If you are choosing to study in the U.S. to experience American culture and people, geography will be a major factor in your decision. The culture of a smaller American city such as Bangor, Maine, is quite different than that of a diverse metropolis like Philadelphia, Pennsylvania. Small and large cities both have their advantages; your choice depends on the different experience you seek. Also, don't underestimate the importance of weather! Do you want something similar to home, or a climate that's totally different?
Degrees/programs of study offered
If you know what subject you plan to major in, then you can zero in a school that is highly ranked in that area. That makes your choice easier! However, if you are undecided about your major, it's important to keep your options open. That might mean choosing a bigger university or selecting one with a strong
liberal arts 
program—giving you the option of earning a degree with a broader course of study.
Student body
For some students, a diverse student body is important in the school they choose. If that describes you, read up on student composition in regard to percentage of international students, gender balance, different ethnicities represented and even the economic diversity of the university's students.
School size/setting
Do you look at college as a chance to become part of a large community of students on a big, vibrant campus in the heart of the city? Or is your ideal university setting a quiet, tree-lined campus in the suburbs or in a college town, where class sizes are small? Be sure to consider the size and setting not only of the university, but also its 
on-campus housing
, if you plan to live there, too.
Cost (tuition, scholarships and financial aid)
Cost is a concern for anyone attending university, and this perhaps even more true for international university students, who may encounter added expenses when going abroad. Don't worry, there's a university out there that fits any student's financial profile, so if budget is a deciding factor in the school you attend, research colleges with lower tuition, or
schools that offer scholarships and financial aid specifically for international students.
Choosing a U.S. university requires you to consider factors similar to choosing one at home, but with an international twist! To pick the school that's right for you, be sure to ask yourself why you are going to study in the States, so that you can focus on the points that will matter to you most. Regardless of the school you select studying at a U.S. university is sure to be the experience of a lifetime!
---
Sign up for the BridgePathways newsletter to receive helpful English tips, college preparation tips, program information, and more!
---