Study Engineering in the U.S. with BridgePathways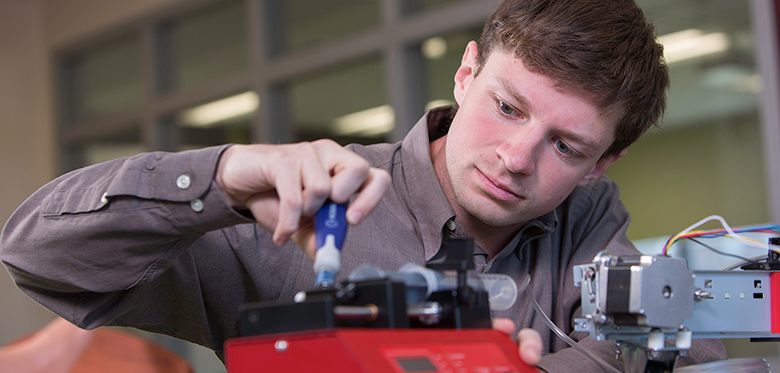 Do you want to design and create things that will make the world a better place? The United States is a world leader in educating today's best engineers. Colorado Mesa University and Western New England University both offer engineering programs in a variety of disciplines and options. Here's the lowdown on why to study engineering with BridgePathways partners:
Choose WNE if: You want to combine engineering with another degree program. WNE offers combination programs with law and business, as well as concentrations in mechanical and electrical engineering and management.
Program duration: 4 years; 5-6 years for combined degree programs
Special considerations: Graduating seniors at WNE complete a senior design project: a year or semester-long investigatory project to solve real-world problems.
Choose CMU if: You are unsure of which degree path to take. CMU offers a BS in Mechanical Engineering and Mechanical Engineering Technology, as well as an Associate in Applied Science in Mechanical Engineering Technology. The first two years of curriculum for all three programs are similar, so you can decide where to focus once you have started your studies.
Program duration: 4 years
Special considerations: CMU partners with Colorado University at Boulder to offer the BA and AAS in Mechanical Engineering Technology.
Want to learn more about your path to study engineering in the United States?
A BridgePathways advisor will be happy to discuss the ins and outs of the engineering programs at both Western New England University and Colorado Mesa University.
Contact us
today to get started!
---
Sign up for the BridgePathways newsletter to receive helpful English tips, college preparation tips, program information, and more!
---