New International Student Scholarship at Colorado Mesa University!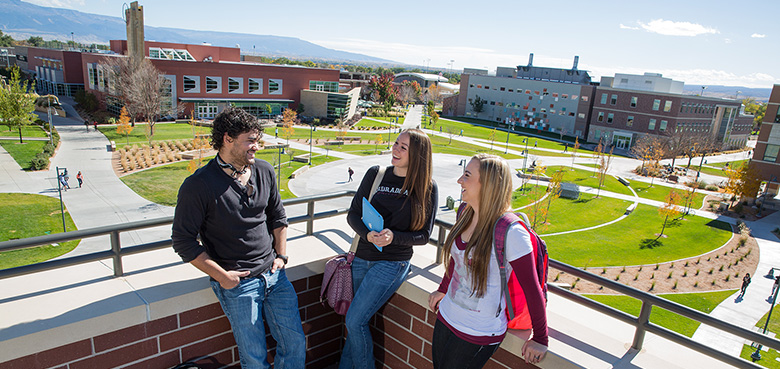 Do you dream of coming to the United States to learn English and attend an American college or university? If so, BridgePathways can help you accomplish that goal at a much lower cost than you might expect! That's because one of BridgePathways' partner schools, Colorado Mesa University (CMU), in Grand Junction, CO, has recently released a scholarship opportunity for international students. Called the International Student Merit Scholarship, it is the very first scholarship available for international students at CMU. Awardees are granted $8,000 per year, which is 42% of the cost of tuition. This scholarship is unique because no additional application is required; BridgePathways students will be automatically considered for the International Student Merit Scholarship along with their conditional admissions acceptance to CMU. Additionally, the scholarship is an opportunity for international students to learn English in the United States and attend an American university without taking the TOEFL exam.
Who is eligible for the scholarship?
Applicants must have a 3.0 grade point average (GPA) or the U.S. equivalent of that average.
Only undergraduate students will be considered.
What are the award details?
The scholarship grants USD $8,000 per year ($4,000 per semester), and is renewable every semester for up to 4 years.
A minimum GPA of 2.0 or higher must be maintained to continue to receive the scholarship.
Are there any special considerations?
Transfer students with foreign coursework at the college level who choose not to have a professional evaluation of their transcripts may be assessed based on their secondary school transcripts.
Students with excellent ACT or SAT scores but who do not meet the minimum GPA requirements may be assessed on a case-by-case basis.
What programs of study are available at Colorado Mesa University?
CMU offers 68 undergraduate majors and 41 minors.
Popular majors include Business Administration, Criminal Justice, and Biology.
With a student to faculty ratio of 23:1, you will have individualized learning and more contact with your professors and classmates.
To pre-apply for the BridgePathways program at Colorado Mesa University and take advantage of this scholarship offer, click here.We hope we can help you make your English education dream a reality!
---
Sign up for the BridgePathways newsletter to receive helpful English tips, college preparation tips, program information, and more!
---