On-campus Resources for International Students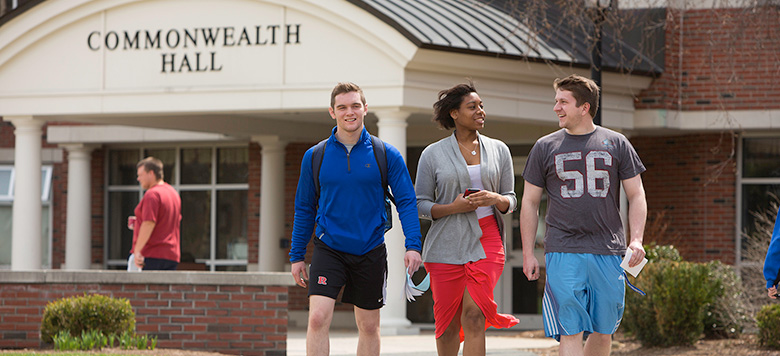 Things are going to be very different from home when you study abroad at a U.S. university, and for most students, that's a big part of the appeal. At a university in the United States, you'll be surrounded new people from backgrounds different from yours (including a new roommate, probably!), as well as unfamiliar foods, customs and ways of interacting.
All of this will be exciting, but it can also pose challenges. Knowing how to deal with those challenges can make your experience in the U.S. a smoother one. Luckily, resources are available right on the university campus that can help with your transition. Here is where you can go for some common student issues when studying abroad.
Roommate issues: If you plan to live in a dorm with a roommate, a great person to connect with is your Resident Assistant, who is one part of the Office of Residence Life on campus. The Resident Assistant, or RA, is also a student, but his or her job is to manage student life in the dorms. RAs fulfill many roles, including counselor, educator, disciplinarian and general role model. This is the go-to person when you have a dispute with your roommate that you can't work out, or if you have questions about social etiquette in a common living space or the rules in the dorm.
Health issues: Adjusting to an entirely new culture with different food, climate, and personal customs can sometimes lead to minor health issues. Luckily, every college campus has a health center which serves as a safe, affordable and confidential place to get medical advice and treatment, referrals, and general information on staying healthy.
Issues regarding your academic path or progress: From deciding on a major and choosing your courses, to keeping your GPA (Grade Point Average) high or arranging some tutoring in a difficult class, the Academic Advising Office is the place to go. You'll probably get to know this office well in your first year, but they are also there to guide you throughout your years at university, as you work toward achieving your personal career goals.
Dealing with prejudice/stereotypes: The International Student Office has experience with the kinds of issues that are unique to students like you who have come from overseas to study in the U.S. They can connect you with the right on-campus resources to deal with any instances of prejudice you run into, as well as other cultural adjustments or even immigration or visa questions. They can also help you get involved in International Student Support Group so that you can talk to others in your situation who are going through the same challenges as a foreign student.
Feeling isolated or homesick: Talking on the phone or Skyping with friends and family back home usually helps when you feel homesick, but sometimes it's not enough. If you find yourself struggling with feelings of loneliness while studying abroad in the U.S., visit the International Student Office or talk to your BridgePathways director as a starting point. They may refer you to the International Student Support Group or even the on-campus counseling center. Counseling centers offer affordable individual and group sessions to help you deal with personal issues that are interfering with your life as a student.
Studying abroad at a U.S. university is an exciting experience that will broaden your horizons by exposing you to new people, places and ways of thinking. To deal with any challenges that come up during the sometimes challenging adjustment to studying abroad, make sure to take advantage of the campus resources that are right at your fingertips. Remember, as an international student, you are never alone!
---
Sign up for the BridgePathways newsletter to receive helpful English tips, college preparation tips, program information, and more!
---