How To Deal With Homesickness- Tips from A BridgePathways Student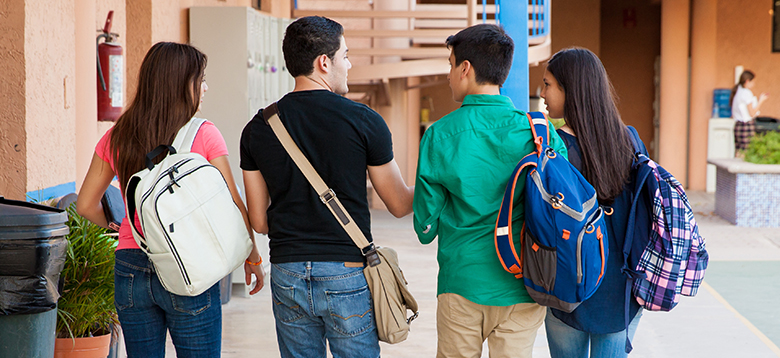 Did you ever have the feeling that you have been separated from your world, family and friends after moving to a new place? How did you overcome that situation?
Vanessa is a BridgePathways student at Chadron State College who came from Cameroon, Africa. She is about to graduate from the BridgePathways and transfer to a mathematics degree program at Chadron. This is a blog post from a writing assignment about coping with homesickness.
"A travel abroad can be exciting when we do not really know what is awaiting us. Everybody's dream is to travel, visit, and live in new places. Once our dream comes true, after some time we feel a vacuum in our life. This is because we miss our friends, family and sometimes foods. That feeling can lead us to depression and anxiety. How do we overcome homesickness? Here are some important tips on how to deal with homesickness.
First, be open and create new relationships. Openness is the first important thing when moving to a new place. Some people believe they will be rejected by others and they prefer to live isolated and far from others. No! This is not the right way to behave. Try to know your neighbors. Make friends and be familiar with your environment. If you are a student, talk to other students, invite them to have coffee either in your room or in a restaurant. I, for example, am from Cameroon. I came into the United States of America four months ago. In order to make friends, I took part in some events in school such as the international tasting party and the big event, and I made many friends. Participating in school activities will help in creating new relationships in school. Stay busy, try to get involved in activities that interest you. The more you are busy, the less you will have time to miss your family and friends.
Second, always keep connected with home when dealing with homesickness. It is important to maintain relationships with family and friends from home. It usually helps a person to miss family and friends less. Call your home, always plan time to meet and talk with your family and friends. When I came to US, my parents and I plan to talk everyday from 7pm to 9pm because at least at time, I am free and they are also free. Bring a photograph or something, which remembers you home. Thanks to media such as Skype and video chat, Technology makes it easy to communicate with family over long distances make good use of that technology and stay connected.
Finally, try new foods other than foods from your home. This last point is a delicate problem faced by immigrants. This is because they are not really used to the foods, and at the end, find difficulties to adapt themselves to the culinary taste of their new place. Be open and willing to taste other foods. At the beginning, it will not be easy but with time, you will get used to it. Trying other countries' foods was not really a problem for me when I came to America because I was prepared for that culinary change. At the beginning, it was difficult but now I eat American foods more than Americans do. My favorite food is lasagna. However, you can make a plan to cook your traditional foods sometimes during the week in order not to get totally separated from home foods.
In conclusion, dealing with homesickness is not a very easy thing. It is possible to get rid of that feeling and enjoy your stay in your new place. However, the decision to get rid or not of homesickness depends on each of us and our predisposition and willingness to overcome it".
---
Sign up for the BridgePathways newsletter to receive helpful English tips, college preparation tips, program information, and more!
---