Is There a Difference Between College and University? Answers to Common Questions About Studying in the U.S.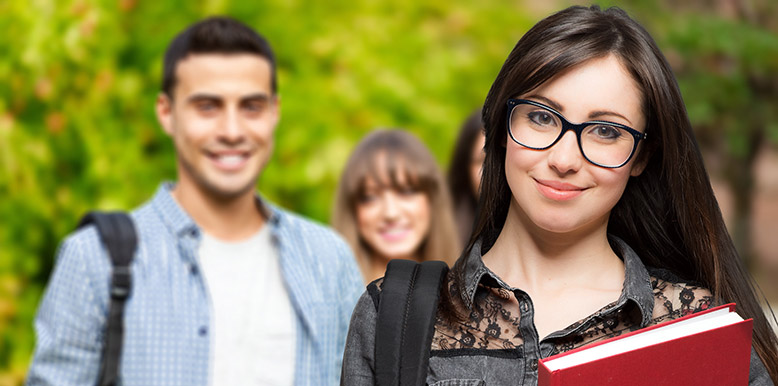 Do you know the difference between college and university, or what a liberal arts college is? Are you familiar with various degrees you can earn as a student in the United States? Don't worry— if you're thinking about earning a degree in the States, we can help you navigate the terminology of higher education, making it easier to choose the school and program that's best for you. Here are answers to some common questions about U.S. colleges and universities.
Is college the same as university?
Basically, yes, it is. However, technically speaking, a college in the United States is usually defined as a postsecondary institute that offers associates and bachelor's degrees only, while a university is usually defined as an institute that offers masters' and/or doctorate degrees, too. Yet, in reality, this is not necessarily the case, and so these terms are used interchangeably by most people. For example, it's common to ask someone, "Where did you go to college?" and their answer could be, "I went to Husson University."
What is a community college?
A community college is a state-run institute that provides the first two years of undergraduate study. Many students begin their study at a community college and later transfer to a four-year college or university in order to save money on their education.
What's the difference between a state and private university? 
State universities receive funding from the state where they are located, while private universities do not. State universities tend to be larger and more affordable than private universities.
Read more about whether a small or large college is right for you.
What's a liberal arts college? 
A liberal arts college is one that strives to provide a broad education with courses in many subjects and only about 25-50% of the courses in the student's specific major. This is in contrast to a university that focuses on specific degree programs.
What are the different degrees I can earn at a college or university?
At a college or university, students can earn either an undergraduate or graduate degree.
Undergraduate degrees:
An
associate degree
is a two-year program that can be completed at a community college, or four-year college or university. Some associate's degrees are vocational in nature (focused on a specific skill that can lead to a job) but most are designed to lead to a four-year bachelor's degree. A
bachelor's degree
is a four-year program (or sometimes five) that includes the associate and can fall into one of two categories: science or arts. A Bachelor's of Science (B.S.) includes more technical and scientific degrees such nursing, mathematics and biology, while a Bachelor's of Arts (B.A) includes degrees that fall into the social sciences, such as humanities, languages and arts.
Graduate degrees:
A
master's degree
is a specialized degree added onto a bachelor's. It is usually a two-year program of study. A
doctorate
(such as a PhD) is the highest degree you can earn. Programs typically take five to eight years, after which the graduate is a trained research scholar or professor.
Now that you've got a better understanding of the terminology of American higher education, learn how Bridge can assist you with direct or conditional admission to university at one of our many partners throughout the U.S.!
---
Sign up for the BridgePathways newsletter to receive helpful English tips, college preparation tips, program information, and more!
---