Surviving Winter in the Northern U.S.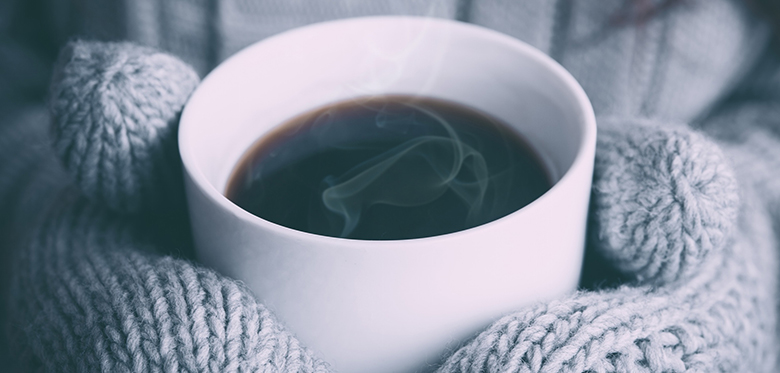 Experiencing a new country and culture when you study abroad is exhilarating—there are so many new things to see and do! One of those new experiences might even be the weather. For students from countries with temperate climates who attend university in Northeastern States like New York, Philadelphia or Maine, or the Midwest States like Nebraska or Colorado, dealing with snow, ice and blizzards during winter can be quite an adjustment! Here are your tips for surviving winter in the Northern U.S.
Have the right clothes.
This made all the difference to me when I moved from Florida to Colorado in December. At first I tried to survive the Denver winter in my flimsy Florida "coat," but it was more of a fashion statement than actual winter wear. After a month or so of suffering, I knew I had to get serious.
The secret to staying warm is layering. This means a long-sleeved shirt under your sweater or sweatshirt, warm socks, maybe tights or leggings for girls, and even long underwear if you plan to be outdoors all day. Top it all off with good outerwear.
Invest in a quality "puffy" down-filled jacket (my favorite kind) or a heavy wool pea coat, and you will be able to handle any freezing temperatures the Northern U.S. States throw your way.
But don't stop there, top it all off with a wool hat, a scarf, and some weatherproof boots to be thoroughly protected from the elements.
Taking the bus? Plan for the cold.
Clothes are key to surviving a cold U.S. winter, but there are other ways to plan for it, too. International students often rely on public transportation, usually buses, to get around in the U.S. while studying abroad. The good news is, buses are warm, and you won't have to risk driving a car on dangerous snow-covered roads! The bad news is, you have to walk to the bus stop and wait for it to arrive the cold. Planning is key.
You can download an app on your phone to track when exactly your bus is coming and to get alerts of any delays or cancellations.
A hot cup of coffee or tea in-hand can keep you warm while you wait.
It never hurts to have good music or an interesting podcast queued up on your phone to entertain (and distract) yourself while waiting.
Avoid cabin fever: maximize winter sports and activities.
"Cabin fever" refers to extreme boredom and restlessness caused by being stuck inside too much. Avoid that feeling by getting out and enjoying winter sports and activities or simply getting out and about, despite the weather.
Winter sports like skiing, snowboarding, sledding, ice-skating or hiking will keep you in shape during cold months and are also a lot of fun. Join a club at your university; it's also a great way to meet new people!
Even if you're not the sporty type, try not to isolate yourself indoors; get together with friends for coffee, shopping or meals.
On your own? Catch a movie, go to a bookstore or bring your laptop to a coffee shop-- getting out of the house is the cure for cabin fever!
Go outside more.
Aside from fun winter activities and sports, people who live in cold regions know that any time spent outside, even just walking to close destinations instead of driving, will acclimate you to winter weather more quickly. Plus, breathing in some fresh air provides a welcome alternative to the heated, recycled air in your apartment or dorm room. So get those layers on and get outside! Winter in the U.S. can be a magical time in the States, and once you get these survival tips down, you just might just grow to love the crisp air, snow-covered scenery and cozy indoor escapes that make the cold months in our northern regions unique. Ready to start your adventure in the U.S.? Learn more about
BridgePathways locations.
---
Sign up for the BridgePathways newsletter to receive helpful English tips, college preparation tips, program information, and more!
---