Types of Student Visas to Study Abroad in the USA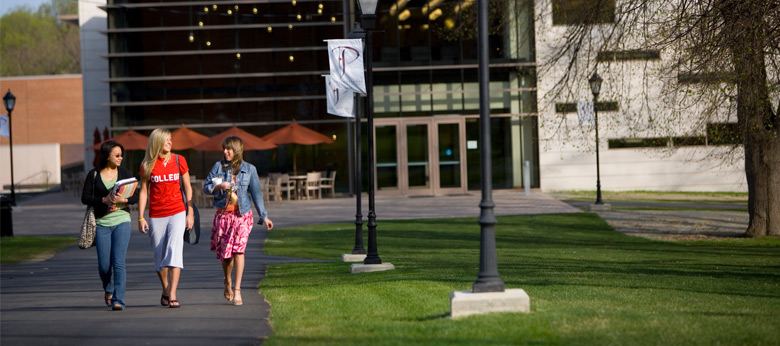 So, you're ready to study abroad in the United States – great! As you probably know, to study in another country, you need a student visa, and there are several different types. We do our best to be sure that our information is accurate and up-to-date, but always check with your
local United States embassy or consulate
to confirm the visa application requirements and process.
The first step in the process is to apply to the university in the United States that you would like to attend (if you're not sure which university is right for you
our advisors can help
!). Then, once you are accepted to the program, Bridge advisors or your university advisor will help you with the next steps of applying for your visa. This starts with the form I-20.
Step 1: The Form I-20
Before a student can qualify for a visa, they first need to get a document called
a form I-20
. A form I-20 is legal proof that an international student has been accepted at a SEVP-certified institution (such as a language school, like Bridge, or a university). SEVP is the Student and Exchange Visitor Program, which is part of U.S. Immigration and Customs Enforcement. After acceptance, your host school or university will give you a form I-20, signed by a "Designated School Official" (DSO).
I have my Form I-20! What's next? The visa application
Once a student has their form I-20, the next step is to apply for a student visa by filling out the form DS-160 (the "non-immigrant visa application"). On this form, you will choose the specific type of visa you are applying for. There are three main types of student visas available.
The F-1 Visa is the most common.
It is designed for students in academic or English language programs. Students with an F-1 visa must be full-time students during their time in the US. They can also work in the US, but need to follow certain rules, which we will talk about later. Generally, Bridge students will need an
F-1 visa
. After you have your form I-20, which Bridge or your university will provide, you will need to fill out a visa application. Don't worry, Bridge advisors can assist you if you need help. Then, Customs and Border Protection (CBP) will review your application. If accepted, the next step an interview at an embassy or consulate in your home country. F-1 visa interviews are quick – usually only a few minutes – but you will need to make a good impression for the CBP agent to approve your application. Be sure to come prepared –
here are some interview tips
!
Two other types of student visas are the J-1 and M-1 visas.
A J-1 visa is for students who need practical training in the US that is not available to them in their home country, and the training must be directly related to their academic program. This would include internship programs that are part of university study for example. The M-1 Visa is for students in a vocational study program at a college or technical school. Your language school or university can help you decide which visa type you need.
Bringing family with you
After you've passed the interview, it's time to plan the specifics! Do you want to bring any family with you to the United States when you study abroad? F-1 visa holders are allowed to bring dependents – spouses and children - with them to the US. Dependents need their own visa,
which is known as an F-2.
 F-2 visa holders are allowed to study part-time and participate in volunteer work, but they cannot work for pay in the US. Their visa is valid for as long as their spouse or parent's original F-1 visa is valid. Similarly, dependents (spouses and children) of J-1 and M-1 visa holders are also allowed to enter the US. They receive what are called J-2 and M-2 visas.
Working on a student visa
F-1 visa holders are also allowed to work in the US, but there are regulations to be aware of. During their first year of study, students are allowed to work part-time on their university campus. After a year, they can look for work off-campus, but only if it applies to their academic program. Students can pursue this employment through two options:
Optional Practical Training (OPT)
or
Curricular Practical Training (CPT).
 Both these types of employment must be directly related to the student's major. As the name suggests, the difference is that a student
chooses
to find optional practical training, but curricular practical training is "an integral part of the school's curriculum."
Read this post for more information on OPT and CPT
.
Students with an
M-1 visa
are not able to work in the US. As a result, before entering the country they need to prove that they have funds to support their education and living costs for their entire stay. Students with
J-1 visas
, meanwhile, are allowed to work,
but only under the conditions of their specific situation
(example: Au Pairs have J-1 visas, and they work as nannies, but cannot look for additional employment).
Hopefully this information has helped you better understand the types of visas available to study in the United States, and the process of getting them. Browse our
partner university programs
which offer direct and conditional admission to international students. If you have additional questions,
Bridge advisors are here to help
!
---
Sign up for the BridgePathways newsletter to receive helpful English tips, college preparation tips, program information, and more!
---