University Spotlight: Concordia University, St. Paul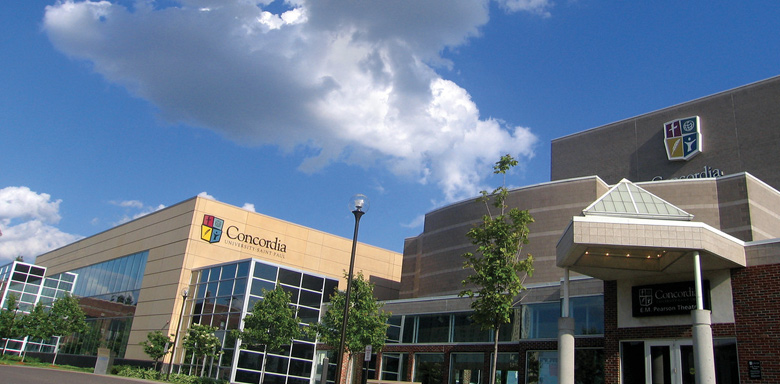 Would you like to earn your degree at an affordable university in a major U.S. city?
Concordia University, St. Paul
fits the bill. It is a mid-sized, private college located in Saint Paul, a large city in Minnesota that, along with Minneapolis, makes up half of the well-known "Twin Cities" metro area. Concordia offers the best of both worlds—it's a safe and close-knit campus community located just 10 minutes from job and internship opportunities downtown.
Academics
Concordia also has 78 undergraduate majors and 25 graduate degrees that offer hands-on, practical instruction to help students in their chosen career path, ranging from music and art education, to business or marketing. In fact, the MBA program at Concordia University, St. Paul has even made the ranking of "Top 10 MBA Programs" in years past. Concordia offers both
direct and conditional admission
for international students!
Tuition and Scholarships
Concordia is also an affordable option. Undergraduate direct tuition is approximately $21,250 per academic year, and graduate direct admission is about $13,125 per academic year. (Exact amounts may vary by program or number of credits taken.) Best of all, all accepted non-sponsored undergraduate international students receive an $8,650 annual scholarship to attend 
Concordia University, St. Paul.
 This scholarship has no GPA (grade point average) requirements, and no additional application is required!
For more information about scholarships at BridgePathways partner universities, click here
.
Student Life
College isn't just about academics, but don't worry; there's plenty to do outside of class at Concordia University, St. Paul. The campus has over 40 on-campus clubs and organizations, in areas like academics, drama, music and athletics. These are great opportunities to explore your personal interests and meet like-minded students, as well as to enhance your resume for jobs after graduation. Another big part of student life is living in the dorms. Over 80% of international students live on campus, and it's an effective way to improve your English and make lasting friendships with your classmates.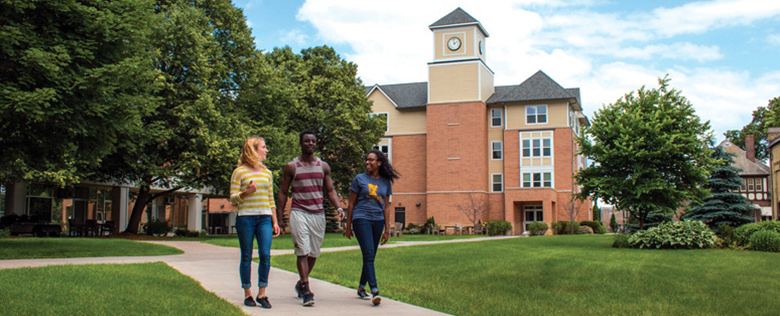 Athletics
The Twin Cities metro area is very focused on athletics, and this enthusiasm is also felt at Concordia University, St. Paul. There are 15 NCAA Division II Squads (National Collegiate Athletic Association) that you could try out for, including basketball, football, and volleyball. If you'd rather watch from the sidelines, you can cheer on the "Golden Bears" football team. More casual athletes can participate in intramural activities, or exercise at one of the several fitness centers on campus.
About Saint Paul, Minnesota
Saint Paul, the capital of Minnesota and part of the Twin Cities metro area, is a European-style city on the banks of the Mississippi River, with plenty of history, charm, and sports to keep you busy. It's a heavy economic and industrial area, with many major corporations calling Saint Paul home, meaning an abundance of internship and job opportunities for students like you. St. Paul residents are also highly educated. St. Paul is 2
nd
per capita in the number of higher education institutions! With the recently built light railway, and other excellent public transportation, Saint Paul is an extremely livable city where it's easy to get around town for internship positions or just to shop, visit sites or explore with friends.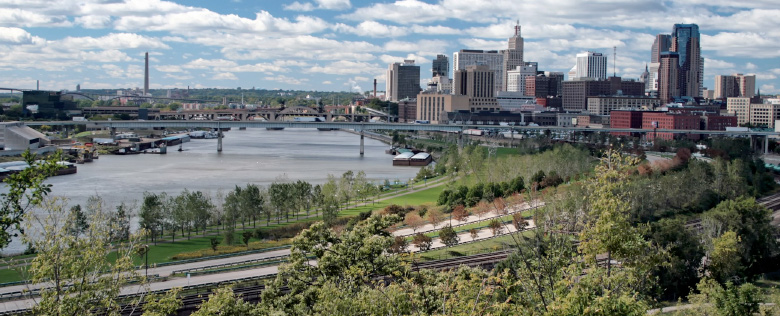 If you still have questions about life at Concordia University, or any other aspects of studying abroad in the U.S., contact us at BridgePathways for more information!
---
Sign up for the BridgePathways newsletter to receive helpful English tips, college preparation tips, program information, and more!
---