Login to your Grammar Advisor Course
Not signed up for the course yet?
The Grammar Advisor certification course is designed for English language teachers to gain valuable grammar teaching skills. Learn more and enroll here! (Good news - if you're enrolled in Bridge's 100-Hour Introductory EducatorPlus Certificate or 120-Hour Master Certificate, you're already signed up for this course! You can login now with your course login information.)
Forgot password? Contact Support for assistance.
Accreditation and Affiliations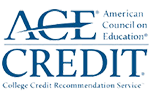 The ACE CREDIT logo is a registered trademark of the American Council on Education and cannot be used or reproduced without the express written consent of the American Council on Education. Used with permission.