21st-Century Skills: Help Make Your Students Employable!
By Jack Mao
December 29, 2022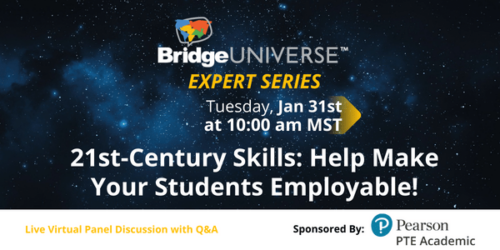 Recent global events like the pandemic have accelerated changes in the job market, and the future seems more uncertain than ever. What can educators do to prepare English language learners for these uncertainties? What are the skills that will make students employable in 2030 and beyond? And, why is it the place of English teachers to be teaching these skills?
Explore these issues within the context of Pearson's Employability Framework, and get an introduction to the Skill Development Frameworks designed by experts from around the world to help identify increasing mastery of vital 21st-century skills.
Join Mike Mayor, Senior Director, Global Scale of English at Pearson, as he unpacks the research behind the disconnect between schools and employers and addresses this challenge for teachers and learners.