Sifting Through the Noise: How to Avoid a TEFL Scam During the Job Search
By Bridge
July 25, 2011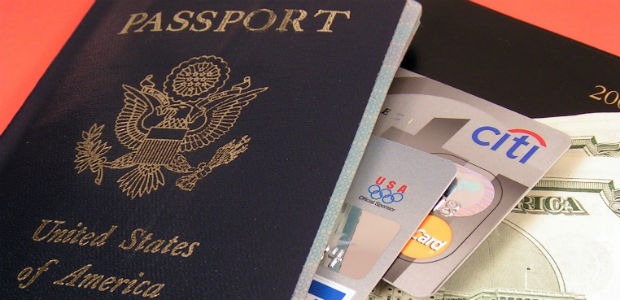 This post was written by Matthew Clark
Recently, during a job advising session with one of our IDELT students, we were discussing teaching jobs in China.  This teacher-in-training had done some research, and had run smack into the hurdle that every TEFL teacher will face at some time or another.   "There are so many schools and recruiters in China that I'm overwhelmed.  How can I be sure that a school or a job opportunity is legitimate?"
At the time of this post, the job board at www.tefl.com has 55 postings for China, more than any other country.  One of my favorite job resources, the list of language schools on eslbase.com (organized by country, then city; www.eslbase.com/schools), has approximately 400 schools listed under China, and I'm sure that is simply scratching the surface.  "Overwhelmed" is not an uncommon feeling for a TEFL teacher embarking on a job search, and that's not just for China. So it's a great question—how do you sift through all the noise to find your next dream job? Here are four quick strategies for determining if a school or recruiter is legitimate.
1. Ask for the contact information of a previous teacher. Most recruiters or schools are happy to share such information with you.  While start-up schools are not uncommon, they should still be able to give you contact information for at least one current or former teacher.  (If you are truly the first teacher they've ever had, congrats, hopefully you will share your experiences with those to follow).  If they can't produce such information, proceed cautiously. Granted, just because it's the first or second year for a school doesn't mean it's a scam, but if there are other "red flags" throughout the hiring process, you may want to reconsider.
2. Read job forums. Dave's ESL has a terrific job forum (http://forums.eslcafe.com/job/), as do several other sites. You can learn a lot about the visa process in a given country, as well as find reviews about a particular school.  However, take everything you read with a grain of salt. Just because "Tom" hatesSurprise English Institute in Kazakhstan because "my school didn't provide a clothes dryer" doesn't mean it's a bad teaching opportunity (unless you are obsessed with household appliances…).
3. Use your contacts. If you took your TEFL course onsite, chances are you made friends with your classmates.  One of them may have taught in a country you're interested in, and even if they don't teach for that school or even in the same city, they can probably give you some background information.  At Bridge, we also try to utilize our extensive database of former graduates as references for other teachers.  There is no substitute for getting a recount of a school directly from someone that is or has been there.
4. Trust your instincts. If the job seems too good to be true—You're going to pay me $2000 USD per month, plus airfare and housing–on the beach, of course–to teach 6 hours a week in Costa Rica?—it probably is.  If you are asked to send your personal banking information or a large cash deposit—"We need this, to, um, establish residency for you before you arrive, it's for, er, the visa…yes, a requirement for the visa!"—that's probably another clue that this is not the school for you.  If you are told to submit 6 photos of yourself in a bathing suit for your application…yeah, I think you get the idea. ?