How do Online TEFL Certification Courses Work?
By Scott Beckman
April 12, 2013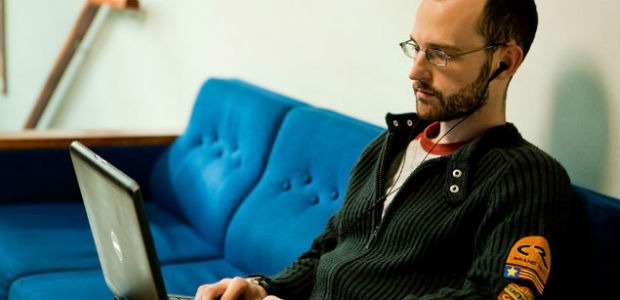 There are many different models of online TEFL courses, and it can be hard to know what to expect when signing up for one. BridgeTEFL offers both of the most common kinds of online TEFL courses; self-study and structured.
The self-study TEFL/TESOL courses (all of them with the exception of the IDELTOnline) are much like online textbooks. Students login to their course and are presented with a table of contents, a list of all the modules (or chapters) they'll need to work through to complete the course and earn their TEFL certificate. They click on the chapter they're currently working on and read the material, watch demonstrative videos, and take self-check mini-quizzes to test their own understanding.
Each chapter in an onlineTEFL/TESOL course ends with a multiple-choice quiz, automatically graded by the system. This is often between 10-20 questions with 3-4 possible answers to each question.
Students then move on to the written assignments. Generally, there are 2 of these at the end of each chapter. They could be lesson plans, contemplative responses to open questions about the content in the chapter, or short reflective essays on the student's own experiences in language classes. In TEFLOnline, a tutor is assigned to each student and responds to submitted assignments with grades and feedback within 24 hours.
Each chapter builds on the content learned in previous chapters, taking students down a path that can truly prepare someone without any EFL teaching experience for a TEFL job abroad in as short as 4-5 weeks!
It's important to note that there is never a specific time or day that students need to be online; like a textbook, you can open your TEFL/TESOL course any time you like.
The structured TEFL/TESOL certification course offered by Bridge is called the IDELTOnline. This program works like a university course in that a class of students, typically no more than 12, start on the same date and work through the material at the same pace. There is a textbook for the majority of readings but the online format also makes it possible for the course instructors to assign readings from web resources. Students are usually required to participate in forums, discussing the readings and/or videos with other students in their course. Other assignments are a final paper and a group project.
Similar to the self-study online TEFL courses, the structured programs can be accessed at any time. Most assignments can be turned in at any time throughout the week, though there are weekly and final deadlines. The IDELT Online takes just 12 weeks, though other similar courses may take more or less time.
Finally, even if your TEFL/TESOL course is online, you may still have the option to gain in-person experience through an in-person teaching practicum, depending on your course.
Whichever online TEFL/TESOL course you choose, you'll be qualified for jobs teaching English around the world!