Bridge Preferred Partner Profile: APAX English, Vietnam
By Bridge
January 20, 2020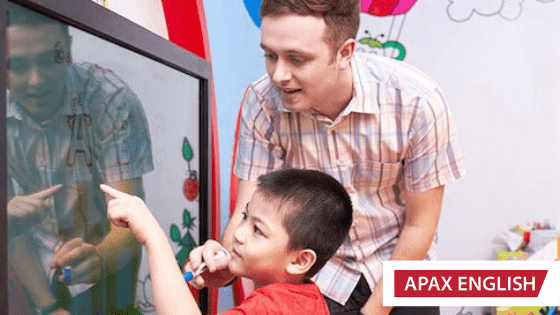 APAX English is the largest ESL school in Vietnam, a country that made #1 on our 10 Best Places to Teach English in 2020! APAX recruits and places qualified teachers at their over 130 centers throughout Vietnam, in bustling big cities and quieter towns. APAX is also one of a select group of schools and teacher recruiters that make up the Bridge Preferred Partner network.
APAX at a Glance

What is a Bridge Preferred Partner?
Bridge Preferred Partners, like APAX, are well established, fully vetted and approved schools and teacher recruiters that Bridge works closely with. You can apply for TEFL jobs directly with APAX, and other Preferred Partners, on the Bridge Job Board.
Qualified teachers can also register on the Bridge Job Board and create a Teacher Portfolio. This makes it possible for teachers to easily apply to our Preferred Partners and even let employers know you're job hunting, so they can reach out to you directly with job offers!
About the Job at APAX: Requirements, Schedule, Pay, and Benefits
Requirements to Teach with APAX
To apply with APAX English, teachers should have a native level of English proficiency, be TEFL certified, and hold at least a bachelor's degree (it can be in any subject). Teaching experience is not required, which makes APAX English a good first choice for new teachers.
As part of the application process, teachers will also need to provide a clean state or national criminal background check and upon arrival in Vietnam, will be required to pass a health check. (Both are standard screenings for TEFL jobs in Asia.)
Teachers' Hours/Schedule
Teachers are hired for one-year contracts and work within the center hours, which are Tuesday-Sunday evenings, Saturday/Sunday mornings and afternoons. As a teacher will APAX you'll get two days off per week.
You'll work between 18-21 "contact hours," which means teaching students, and an additional 7-12 hours per week doing administrative work (such as inputting grades, monthly and providing feedback on student progress).
APAX Salary
Teachers' salaries at APAX start at a competitive 32,000,000 VND, which is about $1,380 USD (check current conversion rate here).
Teachers also get the following bonuses/stipends:
A start-up bonus of 25,000,000 within the first month
A monthly stipend for working in a small city
A quarterly, achievement-based bonus
A completion bonus at the end of their contract
A monthly accommodation allowance of up to 3,000,000 VND
Other Benefits for APAX teachers
APAX emphasizes work-life balance, with a 21-hour workweek, so you can enjoy your time in Vietnam outside the classroom. Other benefits include visa/work permit, 20 vacation days, small class sizes (10-16 students), no lesson planning, full training provided, ongoing teacher support, and opportunities to advance your career within the organization.
What it's like working at APAX?

Initial Training
When you are hired by APAX and arrive in Vietnam, you'll attend an initial training week with other teachers. This week balances a warm fun atmosphere with a certain degree of intensity that is required to ensure all teachers can reach a predetermined standard. This allows us to be confident in the fact that our teachers are well trained and can reach the learning outcomes for their assigned program.
The Position
After training, you'll travel to your particular center to begin teaching. You'll be responsible for:
Preparing and delivering fully organized lessons that are provided (no lesson planning is required) to a range of ages and levels
Grading and providing appropriate feedback on student quizzes and assignments
Administrative tasks such as taking attendance, inputting grades, and providing monthly feedback on student progress
Attending and contributing to training sessions and workshops
Ongoing Professional Development
Even once you're teaching at your APAX center, you'll be provided with continuous training throughout the first 8 weeks to help you improve as a teacher. This ongoing training includes online courses and live workshops covering topics like lesson planning, student management, and more.
What teachers say about working with APAX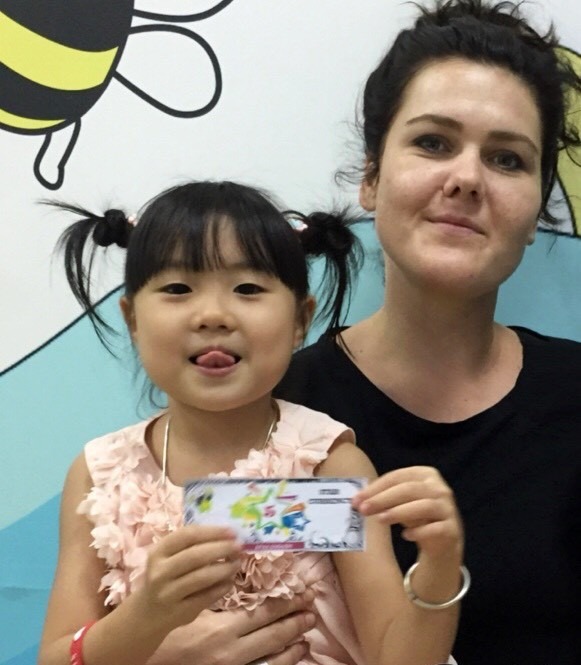 "It's the first ESL job I've had and they have made it as simple as possible to teach English abroad. There is comprehensive training and little to no lesson planning. The package is competitive and you still get time to travel Vietnam while earning at the same time. It is the best way to start teaching in Vietnam if you are a newbie and nervous about embarking on a new adventure in a foreign country."
– Kristy, from South Africa, reflecting on her experience as an APAX English teacher
What does APAX look for when hiring teachers?
In addition to the listed teaching requirements, APAX Teacher Recruiter, Ezra, emphasizes that they seek candidates who are flexible and dynamic when it comes to all things Vietnam.
"From placements to people and culture, you'll grow and thrive here if you take the adventurous and hard road. Trust us, it'll pay off in due course! And remember, patience rewards its practitioners kindly."  
How do I get started as a teacher with APAX?
Visit the BridgeTEFL Job Board to apply to teach with APAX. On the Job Board, you can also register to create a Teacher Portfolio, which will allow you to easily apply to multiple Bridge Preferred Partners directly.
Ready to become an APAX teacher,  working from one of the top places to teach abroad? Visit the BridgeTEFL Job Board to learn about this and other Bridge Preferred Partners.