Profile of a Typical Teaching Position in Chile: BridgeEnglish
By Jennifer Collis
February 5, 2015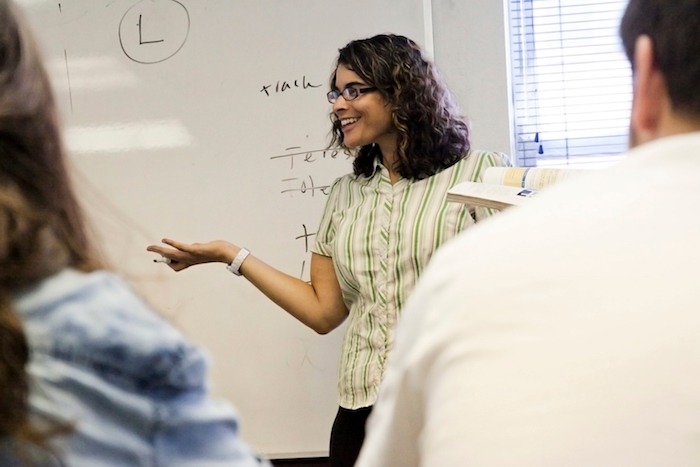 Are you browsing teaching jobs abroad? If so, you've probably noticed that English teaching positions can vary quite a bit from region to region. For example, in many Asian countries, jobs involve teaching groups of children (either at an English center or a standard K-12 school).  In South America, on the other hand, jobs usually involve teaching adult professionals, with a focus on business-related English.
To give you a closer look at this type of position, we've profiled the Bridge language center in Santiago, Chile. This job is similar to many positions available at language centers in Chile and throughout South America!
Position: English Language Teacher (Part-time) at Bridge English
Location: Santiago, Chile
Start Date:  Ongoing
About Bridge English:
BridgeEnglish in Santiago, Chile hires native speakers with a university degree that are interested in teaching English as a foreign language. Our students are all adults and professionals who need to learn English for their careers, as well as for their own personal development. This makes for very motivated students who are eager to learn and are fun to teach.
Position benefits at a glance:
Initial training /orientation in teaching corporate oriented classes via the communicative approach
Assistance in obtaining a full residence visa  
Opportunity to teach classes of adult professionals.
Teacher development workshops during the year
Travel stipend for classes taught outside of the institute
Approx. 50-80 teaching hours per month
Salary equivalent to about 10-12/USD hour, depending on qualifications/experience
Spanish classes available at preferential prices
Bridge English teaching approach:
Our teaching methodology is based on a communicative approach to achieving language acquisition. This means that we do not teach grammar explicitly, but rather, we teach by using grammatically correct English through real life application. Students become immersed in the language from day one and begin building a solid foundation from which to develop their skills. We also do not translate in class since we believe that it is important for our students to think in English as soon as possible. Our goal is to create the ideal environment for effective language acquisition. A key component of our methodology is the use of DVD audiovisual equipment in the classroom. This is an exciting teaching support system that greatly enhances the teaching and learning opportunities in the classroom. Classes are very interactive with a great deal of student participation. BridgeEnglish emphasizes the application of material learned as soon as possible – we want our students communicating in record time!
Teaching Schedule:
Our students are professionals and therefore most classes are scheduled early in the morning, at lunchtime or late in the afternoon. This means that as a teacher you will have some free time during the day to do other things such as take more Spanish classes with us, explore the city, participate in volunteer programs, or develop personal projects.
Class Size:
Our Corporate clients frequently prefer individual, private classes, and our group classes are usually limited to 3-6 students. This classroom size is much smaller than the industry norm. We believe this enables the students to learn at a faster rate with more guidance from the teacher. It also provides a particularly rewarding experience for our teachers.
Visa:
We will provide support and professional advice for teachers to obtain a residence visa. In order to obtain a Residence Visa, a teacher will need to pay a processing fee to the Chilean Government. Please see the following link: https://www.extranjeria.gob.cl/media/2014/12/Valores-Visas.pdf.
Position Requirements:
Bachelor's degree
TEFL/TESOL certified
Teaching experience (preferred)
Ability to commit to a minimum 6-month teaching contract
How to apply:

Click here to see available jobs and start the online application process.

We interview teaching candidates mostly between the months of late-March thru mid-January. The summer months in Chile (January and February) are considered low season for the corporate industry since most of our clientele takes a break, but this is often the best opportunity for our teachers to explore the rest of South America.