Teaching English in Chile: Kayla Vandervort
By Bridge
February 27, 2013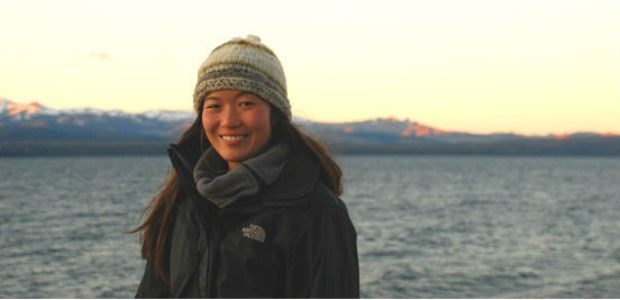 While many of us fantasize about what it would be like to travel to the far corners of the world, many TEFL teachers are actually doing it- and loving it! I recently had the opportunity to catch up with English Opens Doors volunteer, Kayla Vandervort, to see what her experience teaching English in Patagonia has been like.  Here is her response:
Hola from Puerto Cisnes, Chile! I am currently teaching English in the precious area of Patagonia in southern Chile. I was inspired to teach English abroad after a trip to the indigenous community of Salasaca in the Andes of Ecuador, where I volunteered as an English teacher. After a short month in Salasaca, I realized I wanted to return to South America and gain experience through a program where I could be trained formally to teach English. My experience in Ecuador had opened my eyes to the world, and I wasn't ready to end my adventure just yet. What better place to start my next adventure than in the most southern tip of South America, Patagonia Chile!
I've always been drawn to the beautiful attractions and nature that Patagonia has to offer, and I was looking to be placed in a town far away from any city. I have been fortunate to have been placed in Puerto Cisnes, a small town which inhabits around 5,000 people. Its a small seaport, and the nearest town is approximately 1 hour and 45 minutes away by car. I teach 5th to 10th grade, in la escuela basica and liceo. I teach 45 minute classes, and my time is split with a co-teacher who helps me plan lessons. The children really enjoy having a foreigner in the classroom, and I look forward to teaching them everyday! I also enjoy partaking in extra curricular activities teaching yoga twice a week to the community, and playing violin in the school orchestra, bakan!
The most valuable experience here for me is engaging with students and the locals who live here. Puerto Cisnes is known as the ¨Ciudad de lluvia¨, or ¨The City of Rain¨. After living here for a little over 3 months, the phrase is not far from the truth; Puerto Cisnes has a constant state of pluviosity. Puerto Cisnes is located in this microclimate due to its location between Isla Magdalena and Cerro Gilberto. Houses are heated by wood stoves, and at night it gets a bit chilly. A hot brick snuggles with me every night, and I've got to say that it´s the best thing since sliced bread. But let me tell you, if I were to be stuck anywhere in the world with constant rain, it would definitely be here! I can't complain with the jaw dropping view of sea, mountains, and forest all from one spot. And hey, I suppose the rain has joined this little community by sharing a cup of mate in a circle and cooking rico asados.
I live with a host family, a young couple, who has taken me as one of their own. The food, language, music, customs, and environment were all new to me when I arrived, and I am so grateful to the community who has welcomed and opened their hearts to me. They've shown me that Puerto Cisnes has a lot of character! For example, the town holds an annual festival called ¨La Fiesta de Pescao Frito¨, where the mayor of the town donates a house to someone in need. Influenced by the idea of ¨la minga¨ in Chiloe, this house is transported by boat and logs by the community across the sea. Traditional Chilean music is played throughout the day, and to top it off, the public can enjoy a nice dish of pescao frito (fried fish).
I do have a word of advice for anyone who is interested in teaching abroad. Keep an open mind; your experience will be what you make of it. I'm sure a lot of people wouldn't enjoy living in a small town with constant rain for example. However for me, I've found adventure in this unique opportunity. As my term here is coming to an end, I can say that I'm very appreciative of the time I had to learn and grow as a person here. I look forward to continue learning and growing as I move forward with the rest of my travels in South America….and this is only the beginning of my adventure ?
Thinking about teaching English in Chile? Check out Bridge's Teach in Chile program!