Notes From The Field: My Third Year Of Teaching English
By Bridge
October 16, 2014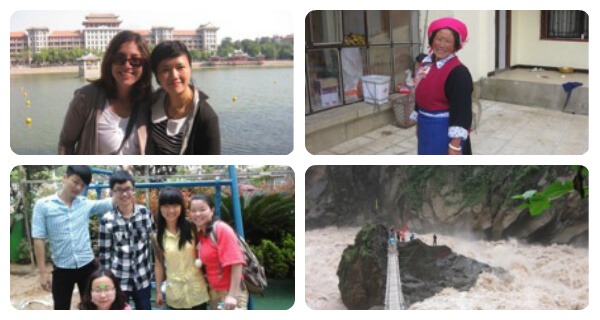 My name is Erin, I'm from the United States and I have lived in Nanchang, China for two years. I am starting my third year of teaching English at a university. I took the 100-hour online course and it's the best decision I have ever made! Working abroad and teaching English has been so rewarding that I don't even know where to begin my story. I have had many opportunities to travel around China and Southeast Asia, which has been an amazing job experience.
I arrived with my doubts and no idea what I had gotten myself into. That suddenly changed, and I've had an amazing experience teaching in a new culture, making friends from all over the world and attempting to learn Chinese (which is very hard by the way)!
It's difficult for me to share just one story, so I will share a few. The students at the university are pretty shy when it comes to speaking English, but one of my favorite things to do is hold debates in class. It amazes me how the students open up when they are having discussions like this. They are used to memorizing everything, so I love seeing them enjoying putting their creative side to use. I recommend conducting debates if you want to try something new with your students.
I've taken many students with me to volunteer with a charity; for most of them it was their first time being volunteers. The students love going and they all tell me they want to continue helping in the future because it's been the best days for them. It has opened their eyes and they've realized how helping others can be a very rewarding experience.
A plus side to teaching at a university is that I have plenty of time to travel. I've learned so many things because each province in China can be very different. I'm always learning something new about the culture, the food, the history and the people.
Traveling around Southeast Asia has been great too – I've done everything from climbing down volcano craters in Indonesia, to bathing with elephants in Laos, to helping a woman repair her roof in Cambodia. Let's just say there has never been a dull moment!
I could talk about my experiences all day, but space is limited. I know I said it earlier, but living abroad has changed my life. It's been a great journey and I can't wait to see what happens next!