Tips For Finding TEFL Jobs Online
By Kelly Poindexter
October 1, 2014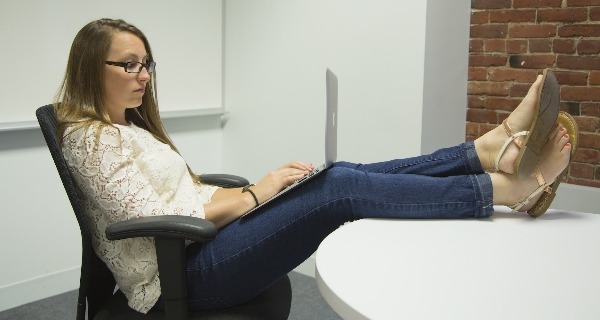 So, you've got your TEFL certification and are ready to start applying for jobs? Hold your horses! One of the most important aspects of looking for a job of any kind is building a solid, attractive résumé that will stand out amongst the competitors. So take some time and build yourself a great one! These days, many TEFL jobs can be found online.
LinkedIn is one of the best places to start your search because it's easy to find jobs all around the world on one reliable platform. Because the site is based around making and building strong professional connections, you can find insider tips and knowledge about upcoming placements, as well as the ability to show employers your professional skills and references (connections) straight from your profile.
Here are our tips on using LinkedIn to find teaching jobs:
Follow companies or English institutes in your area. Many companies have their own LinkedIn page where they'll announce job openings and other news. You can also follow BridgeTEFL on LinkedIn for TEFL tips and monthly featured jobs!
Make a good impression with a professional profile photo, one where people can easily recognize you (bathroom selfies a definite no!)
Set your headline with keywords. Think about what people may search for and be sure to include those keywords in your headline. Example: an EFL recruiter in Chile may look for "English teachers in Chile", so your headline could be "Certified English Teacher in Chile."
Cover the basics, make sure to completely fill out your educational and work history. If you are TEFL certified, be sure to add which type of course you took and with whom. Also add any links to articles or blog posts you may have written on EFL learning.
Join groups. LinkedIn Groups are communities of professionals with a common interest. You'll find thousands of groups dedicated to teaching English as a Foreign Language that discuss common teaching problems, give tips and sometimes even announce open teaching positions.
Believe it or not, a lot of employers post TEFL jobs on Craigslist. While most use the site to find, buy and sell random odds and ends, it's also a great place to search for jobs all around the world. Think of it as the classified section of a global newspaper, but online. Craigslist is a good place to start searching for a TEFL job because it has a global presence that can filter down to a local level, meaning you can search regionally or city-specific.

Here are our tips for using Craigslist to find your next TEFL job:
Pick a region. First things first, decide where you want to teach. There are going to be postings all around the world for TEFL jobs, and it can easily become overwhelming. Try choosing Europe, Latin America or even the Asia/Pacific/Middle East sections to start. The language will change once you've clicked a page, but don't worry! Locate the drop-down menu on the top right to translate the page to English.
Use the education category (under "Jobs"). Better than using "education" as a keyword, because most employers will post directly into this category, making everything simpler for employer and searcher to locate. education category (under "Jobs"). Most employers will post directly into the section, making everything more simple for employer and searcher to locate.
Set an alert. When you're logged into your account, you can set alerts (in the grey search query box, written in blue) for any and all jobs under the criteria you've searched. Think of the time you're going to save getting those posts straight to your inbox! Let the site do some work for you, but we recommend you do some manual browsing in case anything gets missed.