We've Updated the BridgeTEFL Job Board With You in Mind!
By Bridge
June 5, 2019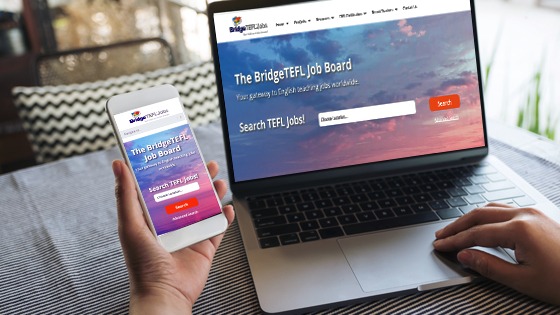 When we originally launched our BridgeTEFL Job Board, our goal was simple– to connect qualified teachers to our network of English schools and recruiters worldwide and online. The job board now has hundreds of registered teachers and schools and TEFL jobs in countries spanning the globe.
Why Update the Job Board?
While the Job Board has become a one-stop-shop for teachers (and aspiring teachers) looking to browse TEFL positions, create a portfolio, apply for jobs, or learn more about teaching English, we knew it was time to give it a makeover. So, we've just launched a brand new version! We've made the Job Board easier to navigate, added more resources for teachers, and updated the look and feel. Take a look now!
What's New for Teachers?
Search Features
The biggest change is that searching for TEFL jobs– the reason you're there– has been streamlined. Now you have more ways to easily zero-in on the specific job you're looking for.
Use the Basic Search to jump straight to the region or country of your choice Or search online TEFL jobs!

Use the Map Search feature for a quick look at jobs by region/country.

Use Advanced Search to go beyond location and also filter jobs by contract length and type of job.
Teacher Portfolios
We also wanted to make it simpler for schools and recruiters to find you, so we updated the Teacher Portfolio feature. Now you and your unique qualifications can really shine, with a more polished look and clear sections to highlight your skills, TEFL certification, and experience to schools.
Register to create your own profile!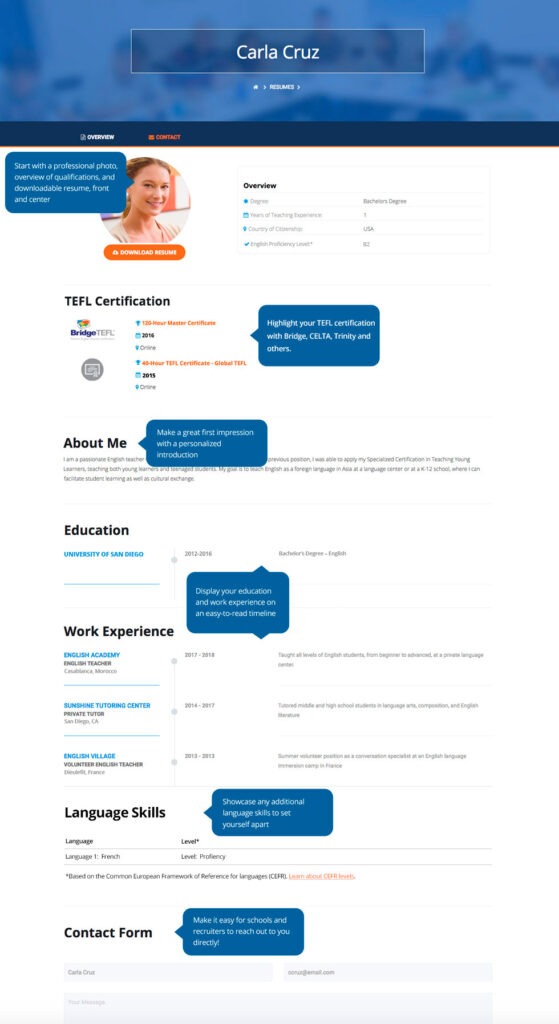 What Else Does the Job Board Offer? 
The Job Board is more than just jobs. We've included resources for every stage of the TEFL journey, whether you're just starting out with your first teaching job or have been teaching for years! 
Expanded Country Overviews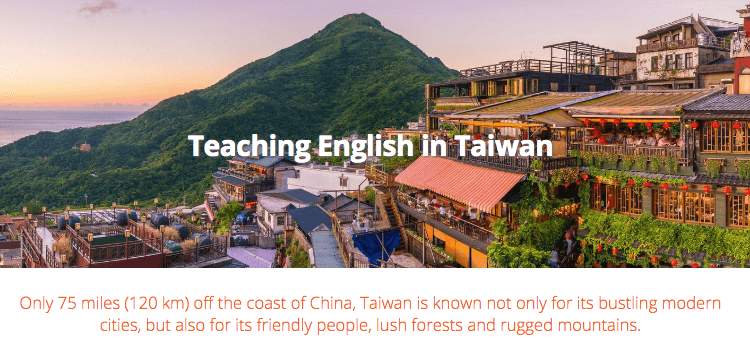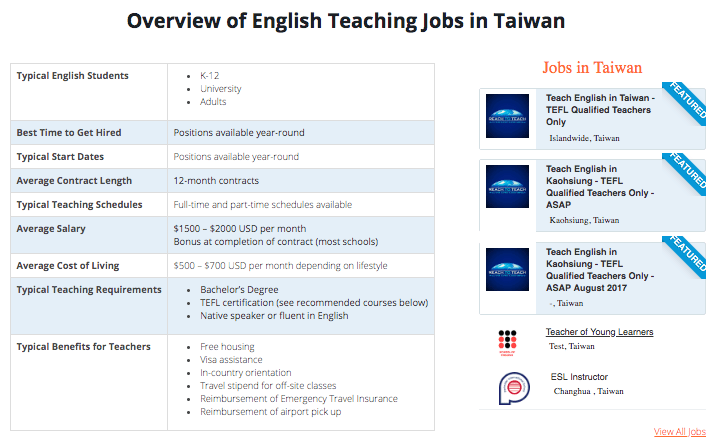 Learn about popular TEFL locations as you decide where to teach (or teach next!) by browsing our Country Overviews. Get the quick stats on teaching requirements, salaries, and more for each location, plus read country details and get a sampling of recent jobs there.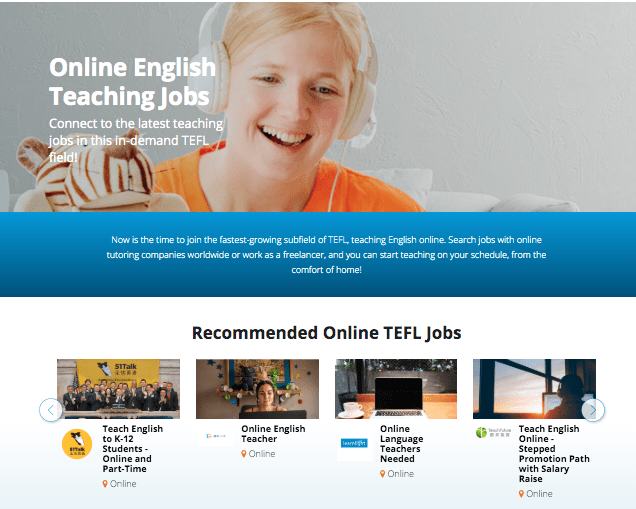 This field of TEFL is growing more than any other and we can help you join this innovative and dynamic remote workforce– whether it's your side hustle or main teaching job.
Browse recommended online TEFL jobs
Learn about Specialized Certifications in Teaching English Online
Get answers to FAQs about teaching online
Read interviews with Bridge grads teaching online
Tips on Vetting TEFL Employers

Committing to a job in a foreign country sight-unseen can be a little scary! We get it. So we created a 5-step guide to vetting employers, to help new teachers determine if a job abroad is legit.
How Can I Get Started?
If you're a TEFL job seeker:
Follow these 3 steps to easily tap into the Bridge network of English schools and recruiters worldwide.
Go to the Job Board and register to create your teacher portfolio.
Use the search filters to find just the job you're looking for from our network of schools worldwide.
Click jobs to apply and make your portfolio visible to registered schools so they can contact you!
If you're interested in becoming a teacher:
Visit the Job Board to get a browse TEFL jobs and explore your options, or learn about teaching locations and online TEFL certification!