TEFL Activity: Use Emojis to Teach English
By Bridge
October 1, 2018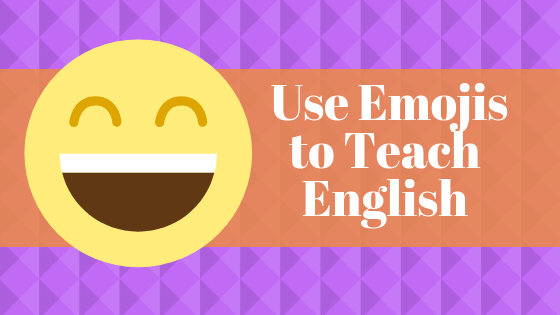 Colleen Luckett is an English teacher at our language center in Denver, Colorado, BridgeEnglish. She worked in the corporate world, then taught abroad in Japan for several years before joining Bridge. We asked her to share one of her favorite classroom activities, and she gave us this creative way to use emojis to teach English! 
Why Use Emojis to Teach English?
Are your students glued to their cell phones? All teachers know how frustrating that can be. But don't fight 'em, join 'em! They'll have fun with this activity and at the same time practice simple past as well as sequence words!
How to Use Emojis to Teach English:
Step 1
First, using SMS (text) on your phone, make a pictorial representation of any day in your recent past using only emojis. It may look something like the image below. Take a screenshot, and then share it with your students (either give them handouts or display it on your classroom TV).

Step 2
In pairs or small groups, students will work together to make simple past sentences about your emojis. The actual answer for the photo above, which represents a Saturday, is something like: "She slept in. She woke up and ate breakfast. She watched some TV. Then, she went to the park for a run. Next, she went home and read while she listened to music. Later, she went to coffee with her friends. Finally, she went home and slept." It's funny to see what your students come up with! Whichever pair/team is closest to correct wins.
Step 3
After this activity, have individual students make an emoji pictorial of their weekend (or any day in the near past) on their phones. They then swap phones and try to figure out what their classmate did. Depending on the focus of your class, you could either have them write a paragraph or say it out loud.
Note: if they don't have a phone, they can draw pictures. This is a really fun pair activity and makes for some good laughs!