What To Look For in Your TEFL Online Certification
By Bridge
March 14, 2011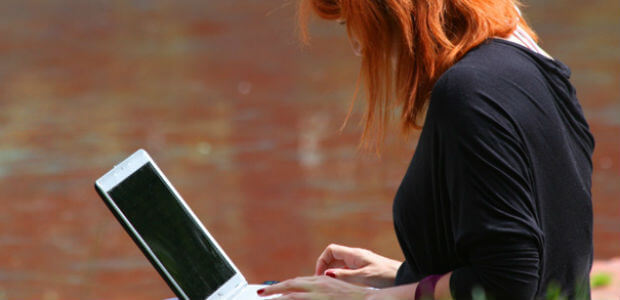 This post was written by Kaye McDaniel
Online certification is a great way to obtain your TEFL certification in your own time and at your own pace.  Online certifications are widespread, as they cater to those with tighter budgets or little time off from work, but not all online certifications are equal, nor will they all get you a job.  There are several things to keep in mind when you opt for an online TEFL course, and they should never be overlooked!
1. Where do you want to teach?
Always do your research ahead of time.  Not all regions or employers will accept online TEFL certifications.  Some employers (most notably in Western Europe and the Middle East) require in-classroom certifications or may even ask for specific certifications by name (such as the CELTA).  Make sure where you are heading is welcoming of online certificates – as most will be.  Also consider how many hours of TEFL certification will you need.  The industry standard is 100, but some employers may like to see more and some may let you get away with less.
2. Is the course accredited?
Online TEFL certifications should be treated as educational certificates – because they are.  There is a difference between obtaining your degree from New York University and some random shack down the street offering bachelor's degrees over the weekend.  Accreditation means the course has been formally reviewed by a recognized educational body and that the course meets their standards and they will stand behind its value.  If a TEFL course is not accredited, stay away from it.  Employers do look for this.
3. Is the TEFL company reputable?
So, let's say we've gotten past the first two parts – good start.  Accreditation is certainly important but it is not always difficult to get since there are a variety of accrediting bodies out there.  So it never hurts to look into the company!  Employers across the globe have steadily become well-acquainted with TEFL certificates and where they come from; some TEFL certification companies are unwelcome by employers if they've seen a trend in a lack of ability from that school's graduates.  If you see a company offering a 200-hour online TEFL certification, you might want to rethink your choice.
4. Finally – is it for you?
You know where you want to teach, you know it's accredited and you trust the company to provide you with excellent training via the web.  Are you confident in your abilities to tackle the online TEFL program and to stick with it all the way through?  Are you comfortable without a teaching practicum or a trainer on hand to assist you with difficult areas?  Rest assured, great online certifications will wipe many of these fears away once you get into it – but some may do better with an in-classroom course.  If you have the first three issues tackled, then this is really the last thing you need to think about.
Online TEFL certifications are a fantastic way to get your bearings as a new EFL teacher and will prepare you for the real thing if they are well organized and reputable.  Not everyone can afford the in-classroom courses or make the time for them – we in the industry understand this!  If not, online certifications would not be so widely offered and so frequently accepted by employers.
Hear from a TEFLOnline.com graduate on why she decided that Bridge's TEFLOnline.com certification course was the right choice for her.