Teacher Training Center in Vietnam Gains Recognition Through Bridge Partnership
PTG TESOL and Bridge offer high-quality training to English language teachers in Vietnam through their partnership, which began in 2021.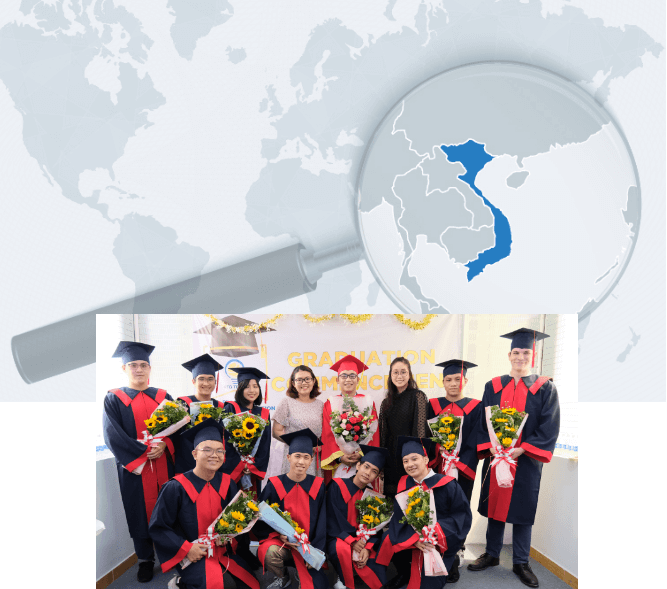 High-quality blended TEFL/TESOL training
PTG TESOL sought to better compete in the English language teacher training market by collaborating with Bridge, a well-established, internationally recognized, and accredited institution. Together, they offer a blended TEFL/TESOL course that has already received a lot of activity and interest. Course graduates have gone on to land English teaching jobs both in Vietnam and online.
Challenge
A Need for Practical Teacher Training in Vietnam
A Vietnamese company providing English language teacher training, PTG TESOL strives to offer high-quality TEFL/TESOL courses to support a growing national community of English teachers. Originally a language center focused solely on offering test prep courses, the company expanded to include teacher training when the demand for English teachers grew and the country lacked the necessary resources to properly train these new and existing TEFL/TESOL educators.
Sofia Do, Head of Marketing at PTG TESOL, says that English teachers in Vietnam face certain challenges, including that while they learn a lot of English language teaching theory in the universities, they don't study the practical application of the methods. She also notes, "The materials in some schools, and even universities, are outdated. And, sometimes, the teachers in remote areas do not have enough facilities and equipment to conduct classes."
On the student side of things, Sofia says there are so many English courses in Vietnam now that learners struggle to choose the right one. She remarks, "We have thousands of English courses, and it's hard to pick a course that is appropriate for your level and your needs as well."
"We have thousands of English courses, and it's hard to pick a course that is appropriate for your level and your needs as well."
Solution
Bridge Helps PTG TESOL Stand Out in a Competitive Market
PTG TESOL has partnered with Bridge to provide practical teacher training in Vietnam. Sofia says, "Because we are a young center, we needed something to ensure the quality of our courses. Bridge is like the bridge between our courses and the trainees."
As a Bridge Authorized Training Center (ATC), PTG TESOL offers a blended program through which trainees study 120 hours of course material online with Bridge and attend 20 hours of in-person workshops with PTG TESOL. As a result of the pandemic, PTG TESOL also offered the workshops online and was the first Bridge ATC to do so. Upon successful completion of the program, trainees are issued a co-branded, internationally recognized TEFL/TESOL certificate.
Sofia explains that because Bridge is accredited and is a leader in providing TEFL/TESOL courses, the partnership has worked to guarantee PTG TESOL's courses to their customers. "People trust us more when they see that we are partners with Bridge," she adds.
"People trust us more when they see that we are partners with Bridge"
Results
Ensuring Teacher Success After Training
Sofia says that the blended and self-paced nature of the course is convenient for trainees and has allowed them to finish quickly in order to begin applying for jobs and earning money. She adds, "Besides the blended course that we have with Bridge, we're trying to offer trainees jobs teaching IELTS or TOEIC test prep at our center right after graduation."
Of the trainees who have enrolled in the program, 100% said they would recommend Bridge to a colleague. PTG TESOL and Bridge plan to continue their partnership to provide teachers in Vietnam with the practical skills and training necessary to meet the unique needs and interests of their students.
100% of PTG TESOL Graduates would recommend the program to a friend
Sofia says, "We're very happy to get to work with Bridge, an accredited organization. We want to maintain our relationship in the future."
The content of the program is of good quality and useful to students. My tutor gives feedback very quick, in a detailed and positive way…I made the right choice when choosing Bridge. Thank you all for great courses.
- Van Chau Nguyen Thi, PTG TESOL Graduate
See more models of success!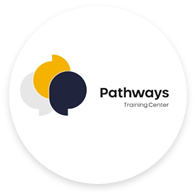 Pathways Training Center - Algeria
Bridge Partnership Helps Make Teacher Training More Accessible in Algeria
Read the story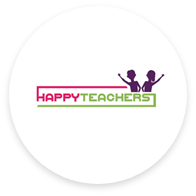 Happy Teachers - Jamaica
Providing Teachers With the Skills They Need to Create a Lasting Impact on the Jamaican Education Sector
Read the story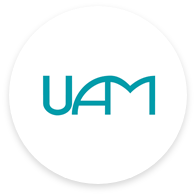 Universidad Americana - Nicaragua
Strengthening Nicaraguan Teachers' English S kills to Improve National Fluency
Read the story