Bridge Students Give Back to the Community at Manhattanville College in New York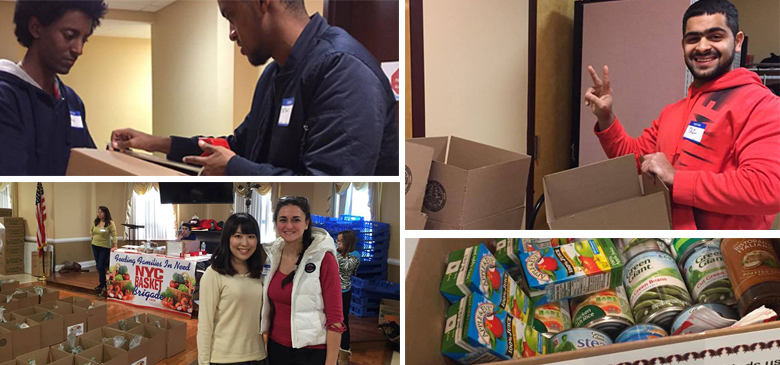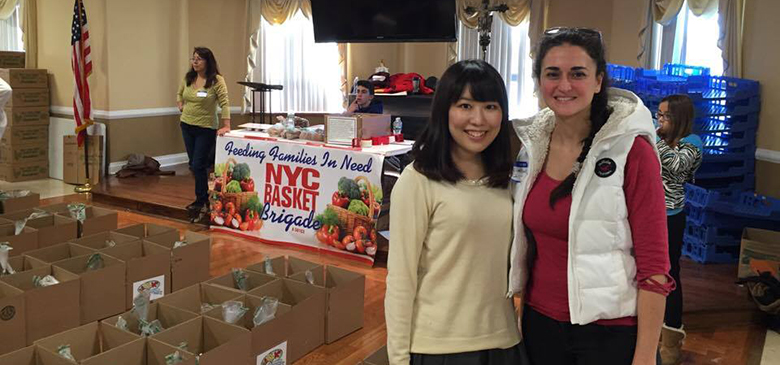 Atsumi, a Bridge student from Japan, with Center Director, Marisa
English students at Manhattanville College, in Purchase New York, spent the Thanksgiving holiday giving back to the community in an annual food donation and distribution event called the Thanksgiving Basket Brigade.
What is the Basket Brigade? 
The Basket Brigade in New York is a local, grassroots effort that is part of a larger,
international Basket Brigade event started by Anthony Robbins
, providing baskets of food and household items to an estimated 2 million people annually in countries around the globe.
How did students get involved?
The idea for students at Bridge Language Center at Manhattanville to take part was hatched by Center Director, Marisa Annunziata, and Assistant Director, Nicolette
Conti. They found the well-established
Basket Brigade event
while searching for a way to help students learn about community service and volunteering, which is a big part of U.S. culture--especially this time of year.
Who took part?
Six BridgePathways and General English students signed up to volunteer with teachers and staff to prepare almost 500 food baskets! The volunteers represent the diversity of Bridge students on the Manhattanville College campus: Wilson from the Dominican Republic, Xavier from Ecuador, Atsumi from Japan, Mutaz from Saudi Arabia, and Brouk and Birhan from Ethiopia.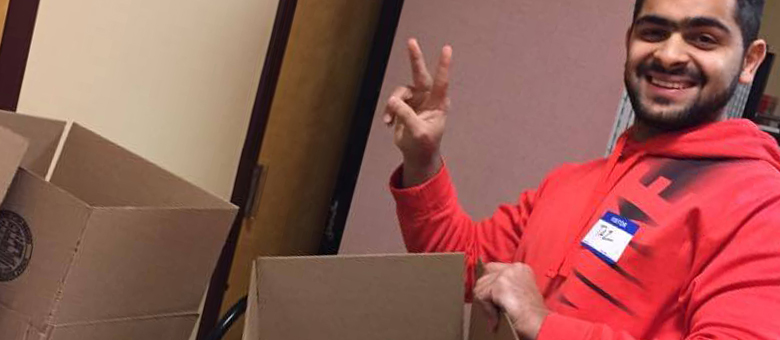 Mutaz, a student from Saudi Arabia
What did the students do? 
Students registered for either the Friday or Saturday shift. Friday evening, the "baskets" (which were actually boxes) were assembled by volunteers. Donations from local businesses and grocers, including canned and boxed goods and bread, were then set up on tables and organized along with the boxes.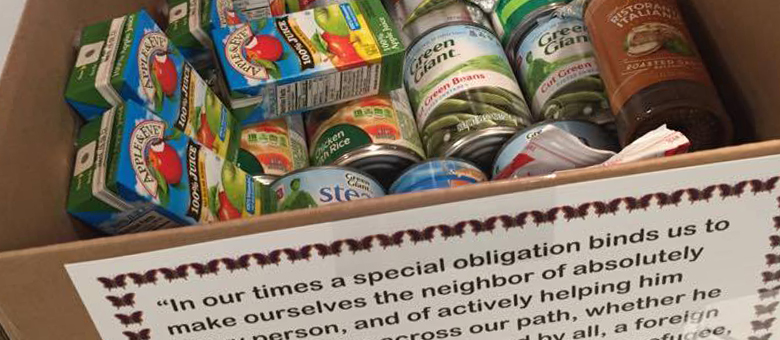 A food basket for a family
On Saturday, the actual food was arranged in the boxes. Each "basket" was designed to feed a family of about 6. This included a box of dry goods, a box of produce, and a frozen turkey.
How were the baskets distributed? 
All boxes were hand-delivered to recipients in their homes by the volunteers, who went out in teams.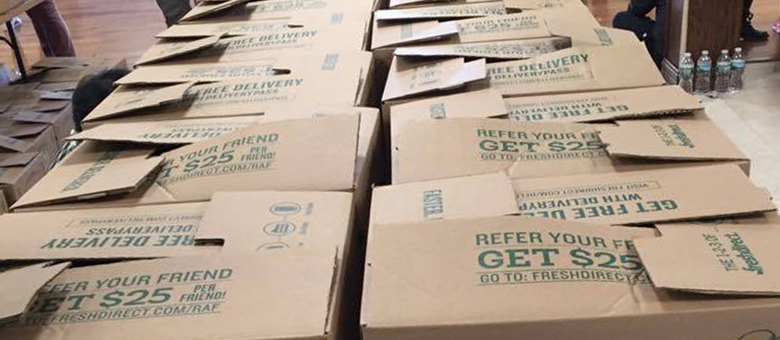 Baskets filled by volunteers, ready for delivery
 Was the Basket Brigade a success? 
The
New York Basket Brigade event
is built on a simple notion:
one small act of generosity on the part of one caring person can transform the lives of hundreds
. Birhan, a Bridge student who volunteered on Friday, experienced this firsthand. "Yesterday was amazing!" he said. His only regret? He was "sorry he couldn't make on Saturday to help too."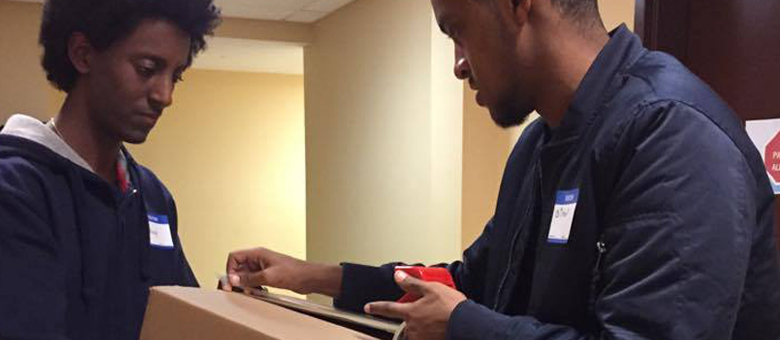 Bridge English students Brouk (left) and Birhan (right) from Ethiopia 
---
---
Sign up for the BridgePathways newsletter to receive helpful English tips, college preparation tips, program information, and more!
---