TEFL / TESOL Certification and Professional Development for the Global English Language Teacher
Accredited by:
RECOMMENDED FOR CREDIT BY:

COURSES RECOGNIZED BY: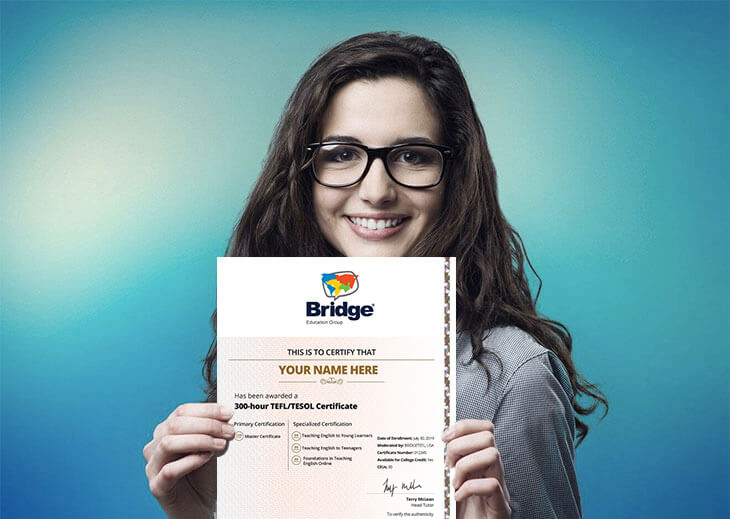 Bridge Credentials
Meet the Very Highest Standards
Bridge brings you over 35 years of experience in the EFL industry as a language school and international education institution. Our credentials are among the most prestigious, and reflect our status as a post-secondary institution. In addition to U.S. Department of Education recognized credentials, several Bridge courses have been vetted by the American Council on Education's College Credit Recommendation Service (ACE CREDIT®) for university credit recommendations. The Bridge IDELTOnlineTM is recognized for university graduate-level credit and as a formal pathway to an MA TESOL at over eight universities across the globe.
Bridge Accreditation
ACE Credit
Earn CEUs
Our Story
Qualify for top jobs
with the gold standard in online TEFL/TESOL certification.
Accredited by:
RECOMMENDED FOR CREDIT BY:

Earn graduate-level credits
Personalized job placement assistance
Complete in only 3 months
Optional 20-hour teaching practicum
The Bridge IDELTOnline is approved by the following universities as a pathway to an M.A. TESOL or related degree.