Score a Scholarship to Study in the USA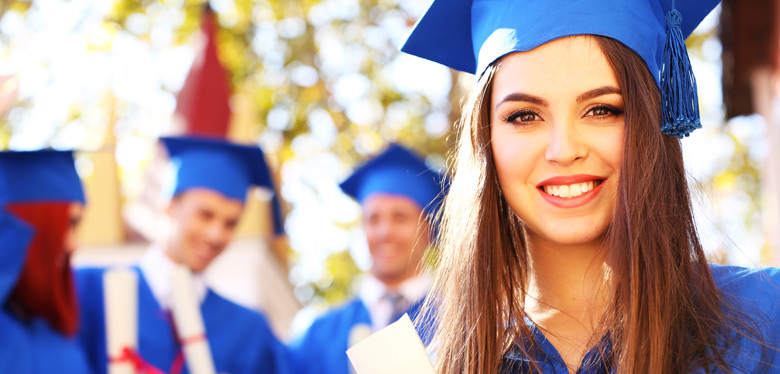 For budget conscious students, it's important to know that many colleges and universities in the U.S. offer scholarships specifically designed for international students! To help you learn more, this is an overview of scholarships available at Bridge partner universities.
Capital University- Columbus, Ohio
All accepted full-time undergraduate international students receive a $13,000 annual scholarship to attend 
Capital University
. This scholarship has no GPA (grade point average) requirements, and no additional application is required.
Colorado Mesa University- Grand Junction, Colorado
CMU
 recently released the International Student Merit Scholarship. This scholarship is based on academic merit, and is awarded to accepted undergraduate international students with a grade point average (GPA) of 3.0 or higher. The scholarship is $8,000 per year, which covers 42% of tuition. As a BridgePathways student, you will be automatically considered for this scholarship when you apply to CMU.
Husson University- Bangor, Maine
Husson
 offers merit-based annual scholarship in amounts ranging from $5,000-$10,000 to first-year international students with a grade point average (GPA) of 3.0 or higher. If you apply to Husson, you are automatically screened for scholarship eligibility based on academic merit criteria.
Manhattanville College- Purchase, New York
Manhattanville
 offers a variety of merit-based scholarships. Undergraduate international applicants with a 3.0 or higher grade point average (GPA) are eligible for merit based scholarships ranging between $12,000-$22,000. Additionally, Manhattanville offers the Duchesne Scholarship, which is $2,000 per year for students who complete community service hours every semester. All applicants are automatically screened for scholarship eligibility. 
Questions? 

A BridgePathways advisor is available to help you on your journey to studying in the US.
---
Sign up for the BridgePathways newsletter to receive helpful English tips, college preparation tips, program information, and more!
---