How to Find an Apartment and Live Off-Campus as an International Student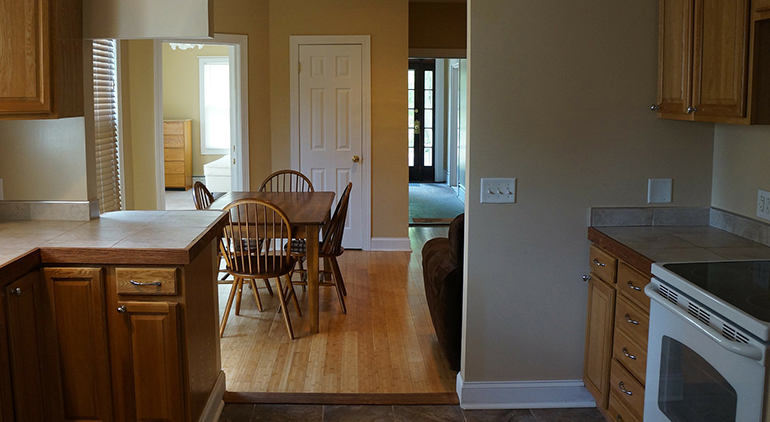 Whether you are looking for a more independent living arrangement, more privacy, or a different cultural experience, living off-campus can be an attractive option. Renting an apartment offers the flexibility of living in a different part of town, having your own furniture, and a kitchen to cook your own food.
However, there are several things to know and consider before you start shopping around for an apartment in the United States. Here's a quick guide to get you started:
Talk to your university first.
Some universities have residency requirements for foreign students, so check with your advisor to make sure that you are eligible to live off-campus. Once you have the green light, you will also want to check with the residence life office to see if they have any resources to help you in your apartment search.
Consider roommates or sub-leasing.
Getting your own lease can be difficult if you don't have a social security number or credit. So consider finding a shared apartment with other students. Most universities will have an online service where you can search for roommates. You may also consider a sub-lease. A sub-lease means that you rent an apartment or room from the primary tenant.
Do your homework.
When visiting a potential place, be sure to ask plenty of questions. Renting an apartment? Talk to the neighbors. Ideally, find another tenant in your building who you can ask about the property owner. Renting a room? Talk to the roommates and make sure they seem like good living partners. Check cleanliness of the kitchen and bathrooms. Also check for things like closet space, internet connection, and accessibility to public transportation.
Be prepared.
If you're ready to rent your own place, expect these requirements:
Rental application: You might be asked to provide references, previous rental history, proof of income, credit history and more.
Lease terms: Most leases in the United States are for one year, and you can face penalties for breaking a lease contract. So be sure that you are able to stay in your apartment for the entire term of the lease.
Read your lease: Be sure to read the entire lease thoroughly. Ask for help if you need it and ask questions about anything that is unclear.
Deposit: To move in, many property owners will require that you pay first and last month's rent as well as a security deposit. This is equivalent to three month's rent. Your security deposit will be returned when you move out as long as there is no damage to the property.
Document: If you find any significant damage to your place upon moving in, it's a good idea to document it with photo or video to protect yourself and your security deposit.
Phew, sounds like a lot of work, right? It is, but fortunately you will only have to do it once per year. If you think you would benefit from living off-campus, start by checking with your advisor or housing and residential office for help. Think of your apartment search as a cultural learning experience, be persistent, and ask plenty of questions. Good luck!
---
Sign up for the BridgePathways newsletter to receive helpful English tips, college preparation tips, program information, and more!
---