ELT Expert Series
Certify your professional development with industry-recognized certificates.
Live and On-demand Webinars
Effective Use of English Proficiency Tests for Formative Assessment in the EFL Classroom

Attend this event!
UPCOMING LIVE WEBINARS
That you don't want to miss!
LIVE WEBINAR

Level Up Learning: Games in the ESL Classroom
Ready to upskill your teaching?
Watch & Learn from Experts in TEFL
Pick from hundreds of topics. Learn at your own leisure.
Earn a Certificate of Professional Development to showcase your dedication to the English teaching profession.
Advance your Teaching Skills
Use your new skills in the classroom. Your students will thank you!
Learn the latest trends in English language teaching from experts in the field. Our extensive library of webinars covers the spectrum of ELT with content for both beginners and career-teachers.
Explore our growing library with more than 10 distinct learning paths!
Earn a Certificate of Professional Development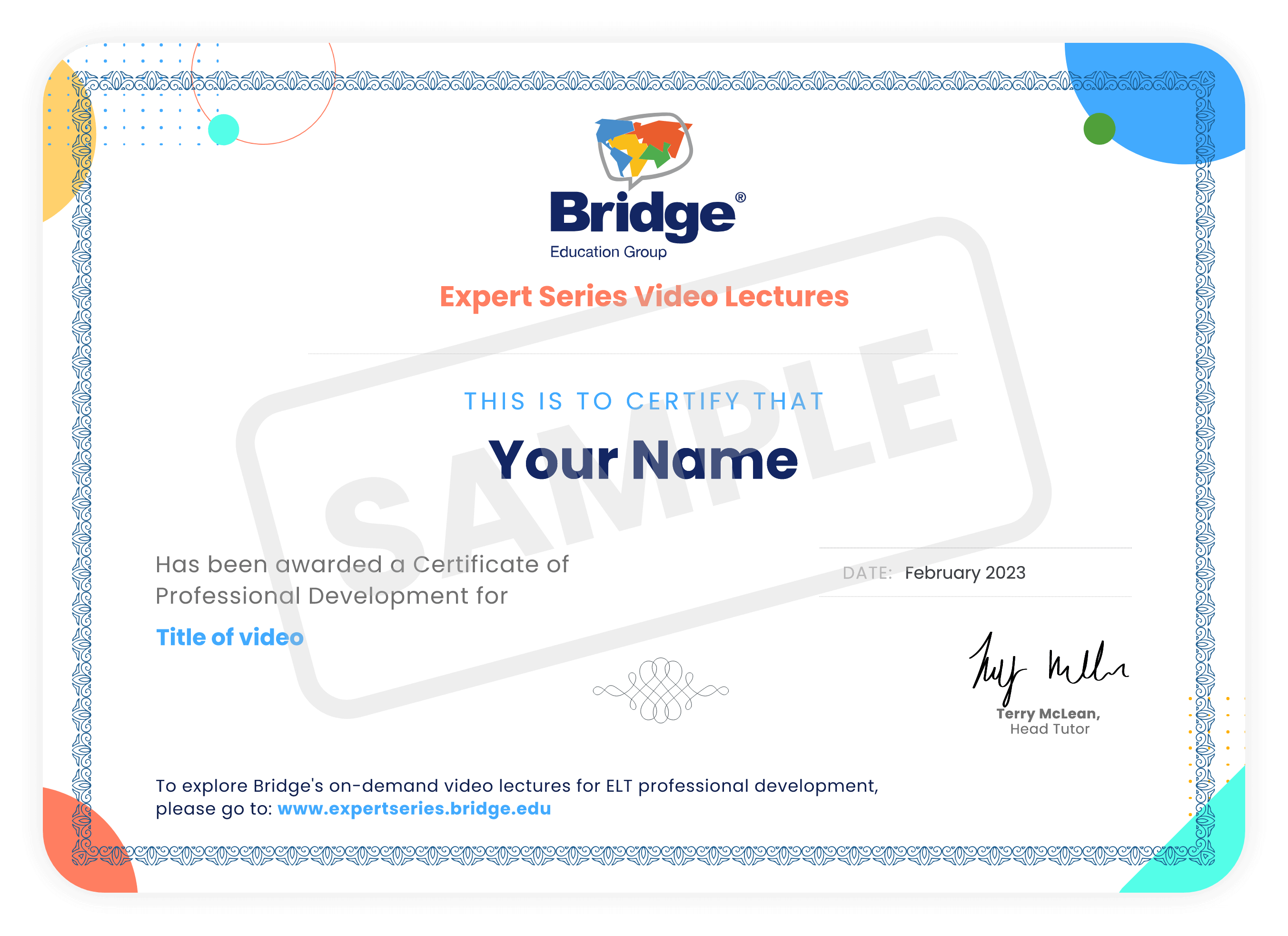 You'll get a certificate after every on-demand video lecture you watch. Your Bridge Expert Series certificates showcase your knowledge and expertise in the ELT (English Language Teaching) field.
Expert Series community feedback!
Network with our TEFL Community
Connect with other
ELT teachers like you from
all over the globe!