Western New England University Named College of Distinction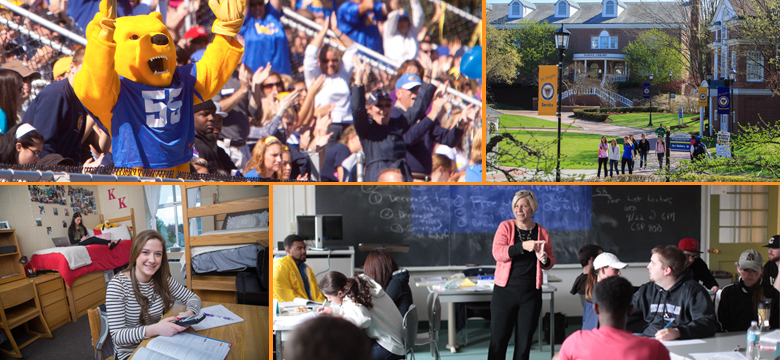 International students who are choosing a university for study in the U.S. have to consider many factors, such as location, size, campus life, tuitions costs and, of course, quality of academic programs. While it can be tempting to focus on university rankings for information about the "best schools," one guide to university quality goes beyond data points and rankings. The
Colleges of Distinction
guidebook was developed 15 years ago with a focus on the overall student learning experience at U.S. universities. According to the Colleges of Distinction mission, their criteria were formulated based on the question, "What colleges are the best places to learn, to grow, and to succeed?"
Western New England University
in Massachusetts, a BridgePathways partner, has established itself as just such a place, and has been featured in the 2016-2017 Colleges of Distinction guidebook. WNE was named a College of Distinction based on the opinions of guidance counselors, educators, and admissions professionals who focused on four distinct categories: Engaged Students, Great Teaching, Vibrant Communities, and Successful Outcomes. Western New England University was highly rated in all four categories. Western New England University, featuring Colleges of Arts and Sciences, Business, Engineering, and Pharmacy, and a School of Law, was particularly noted for providing students with a learning community in which they are valued as individuals, and where collaboration, leadership and experiential learning are emphasized. "We place high value on innovation and excellence in order to provide the best possible experience for our students. We challenge students to dream big, take risks, and surprise themselves with all they can accomplish," says Bryan Gross, Vice President for Enrollment. "This recognition affirms that our distinctive best practices are effective and achieve outstanding results for our graduates." As in international student choosing where to study abroad in the U.S., this accomplishment by Western New England University lets you know that you're choosing a quality school with a focus on students. Interested in learning more?
Contact an advisor or start your application today!
Remember, if you are not ready for direct entry due to your English level, you may also qualify for conditional admission.
Learn more about conditional admission here
.
---
Sign up for the BridgePathways newsletter to receive helpful English tips, college preparation tips, program information, and more!
---