Bridge Education Group has joined forces with the Worldwide Education Fund of the Dallas Foundation (WEF), USA, an organization that is currently connected to local schools in Chitral, Pakistan. Through this new partnership, Bridge is sponsoring the training of regional teachers through an online
Micro-credential course in Teaching English as a Global Language
.
Bridge
and
WEF
hope that this partnership will empower English language professionals through its social impact.
About the Worldwide Education Fund
The Worldwide Education Fund of the Dallas Foundation was founded by Kamal Daya and his wife, Connie, in 2009. Daya, originally from East Pakistan (now Bangladesh), had the opportunity to pursue his own higher education in the United States. He soon realized that his fluency in English could open doors to more opportunities. He saw his life greatly improve and, years later, decided to give back through English language training.
Originally, Daya and his wife started WEF to provide underserved children with the knowledge, training, and skills that will allow them to effectively compete as they seek higher education opportunities and meaningful employment that allows them to escape generational poverty. To achieve this, they need qualified teachers.
WEF now operates in nine countries and serves over 10,000 children and youth through a variety of programs and projects. Just like Bridge, it aims to provide quality English Language skills and training.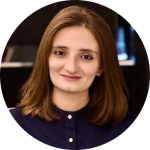 "Bridge not only ensures quality content and internationally accredited courses but also offers a certificate at the end of the course, which could open new doors for many aspiring teachers," said Farkhanda Ahmad, Program Manager at WEF.
About Bridge Education Group
Bridge Education Group was founded in 1986 and has become a world leader in the field of English Language Teaching (ELT). Bridge is dedicated to providing innovative products and services to teachers around the world.
Bridge's mission is to empower global English language teachers through affordable, accessible, and accredited
online TEFL certification
and professional development opportunities. Following the success of Bridge's initial courses, the company began to continually expand its portfolio of diverse topics related to teaching English online and in person. Today, Bridge is always looking to partner with organizations like WEF to create a positive social impact.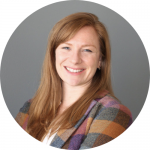 "Bridge's mission can be further achieved through partnerships with organizations like WEF, where the additional resources and facilities they provide local teachers in remote areas allow for our curriculum to reach those that otherwise wouldn't have access to an internet connection or even know what Bridge offers," said Maggie de Oliveira, Institutional Relations Manager and Instructor at Bridge.
Accessible Teacher Training
Bridge is sponsoring teachers who are a part of WEF in Chitral with an online
Micro-credential TEFL certification
. Throughout this three-month, self-paced certification, the selected local ESL teachers will develop their professional skills for their own students and will be able to bring them new activities.
Bridge hopes to contribute to the WEF initiative to expand training to even the most remote regions in Pakistan and provide quality teacher training to this group of educators that otherwise would not be accessible to them.
"We hope to continue to work with WEF in similar projects in the years to come. With this initial pilot project, teachers are receiving training in
Teaching English as a Global Language
. We hope this will have a ripple effect in the region, where those teachers can share their positive experience participating in the project and encourage their peers to participate as well," said de Oliveira.
This partnership is also meant to help teachers in the program feel more confident in their teaching skills, their technology skills, and in their important role as English teachers in Pakistan.
"I hope that confidence will transfer to their students as well and make for an all-around great English-learning experience in their classrooms," she added.
A Partnership for a Better Future
Aside from the Micro-credential, the WEF teachers have a weekly reflection session to ensure active engagement with the course. This helps them understand the content and also provides them with a platform to discuss the challenges in their training.
Bridge views this reflection session as a very good way for the teachers to peer review their progress and help each other with assignments.
"This blended approach is very attractive to teachers looking to learn independently online and have an opportunity for interaction with their fellow teachers to share experiences and inspire one another to face the challenges in their position," said de Oliveira.
​WEF is committed to training more aspiring English teachers with the best resources. The organization seeks a long-term partnership with Bridge to continue its overall goal to improve education in the remote mountainous communities of Chitral and elsewhere in the region.
"We are highly grateful to Bridge for organizing such an exciting course for the teachers. We are looking forward to an exciting partnership in the long run," concluded Ahmad.