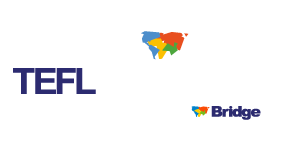 Online TEFL/TESOL Courses
Get Certified to Teach English Worldwide
Over 40,000 Bridge Graduates
Your Own Personal Tutor
Global Job Network
The Best E-Learning Platform in TEFL!
Share Digital Badges on
Accredited by:
RECOMMENDED FOR CREDIT BY:

Foundational
Certificates
Get an introduction to the principles of TEFL.
Modules 1-6: EFL theory
Supplemental TEFL Videos
Tutor feedback in 2 modules
Build on the basics by learning practical skills, such as lesson planning.
Modules 1-6: EFL theory
Supplemental TEFL Videos
Tutor feedback in all modules
Modules 7-13: EFL applications
Included TEFL Job Resources
What Our Students Are Saying
About BridgeTEFL Courses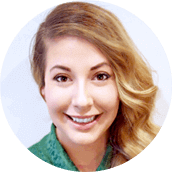 Alissa Berdahl
International Program Advisor
Not sure which online TEFL certificate is right for you?
Contact an advisor today!
Specialized Online TEFL/TESOL Certificates
Qualify for more jobs and advance your teaching skills with Specialized Certificates in high-demand teaching areas
Featured Specialized Certificates
Explore the Unique Features of Our Online TEFL Course Platform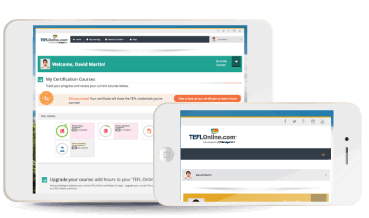 Responsive Design
This online TEFL/TESOL course can be completed on any device. On the go? Work on your course from your phone or tablet!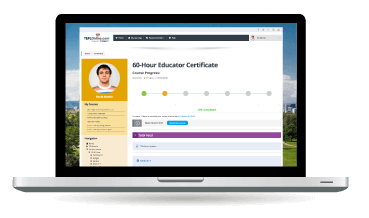 Easy Navigation
When you log in to your BridgeTEFL online course, you'll see your course components outlined right on the navigation menu. The progress bar also helps you manage your time effectively.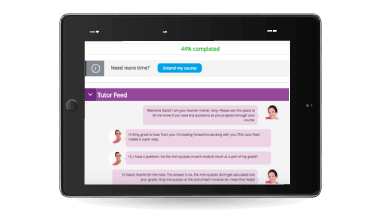 Tutor Support
Your qualified and experienced personal TESOL tutor is there to guide you through the course. Use the tutor feed function to ask questions about what you're learning. Receive detailed feedback and grades on written assignments via the essay submission portal.
---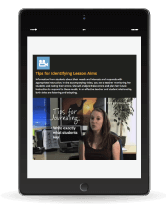 TEFL Videos
Watch videos featuring real EFL teachers in the classroom in order to observe the techniques you're learning about and to get ideas for new games and teaching strategies.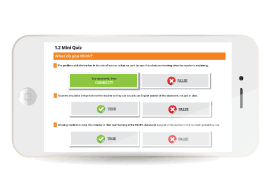 Interactive Content
Content is designed to directly involve you in your learning, keeping the course interesting. Clickable practice quizzes and fun exercises in every module ensure you're actively engaged in your TEFL training.
Which Kind of TEFL Course is Right for Me?
We understand that not everyone has the same goals when it comes to TEFL certification, and that your goals may change over time.
That's why we've grouped our online TEFL courses as Foundational, International, and Specialized.
Learn which type of course is the best fit for you at this point in your TEFL journey.
Foundational TEFL/TESOL Courses
40-60 Hour Certificates
These affordable courses under 100 hours offer an introduction so you can learn the basic principles of TEFL. You can upgrade
to an International Certificate at any time, and add on Specialized Certifications to enhance your training.
Choose a Foundational Course if any of these are true for you:
You are new to TEFL and/or not sure of your teaching plans.
You prefer to start with an introductory TEFL course and possibly upgrade to more hours later.
You're interested in a Specialized Certificate course but don't have the TEFL basics yet.
---
International TEFL/TESOL Courses
100-150 Hour Certificates
These more comprehensive courses are at least 100 hours, meeting the minimum hours required for most international TEFL jobs.
If you want to enhance your training in specific areas, you can add on Specialized Certifications.
Choose an International Course if any of these are true for you:
Qualifying for teaching jobs is your primary concern.
You want to take a comprehensive TEFL course that fully prepares you for the classroom.
You are considering teaching English as more than a short-term adventure – possibly as a career!
---
Specialized TEFL/TESOL Courses
Professional Development: Upgrade Your Certification
These targeted courses of varying numbers of hours are designed to boost your TEFL resume and skillset with additional training in high-demand areas.
If you don't have any background in TEFL, we recommend pairing them with a Foundational or International Certification.
Choose a Specialized Course if any of these are true for you:
You are primarily interested in advancing your teaching career with continuing professional development.
You want to be more competitive for specific types of TEFL jobs (i.e., Teaching English Online).
You want to add hands-on teaching experience to your current credentials (with a Guided Teaching Practicum).
Earn a TEFL/TESOL certification you can build on.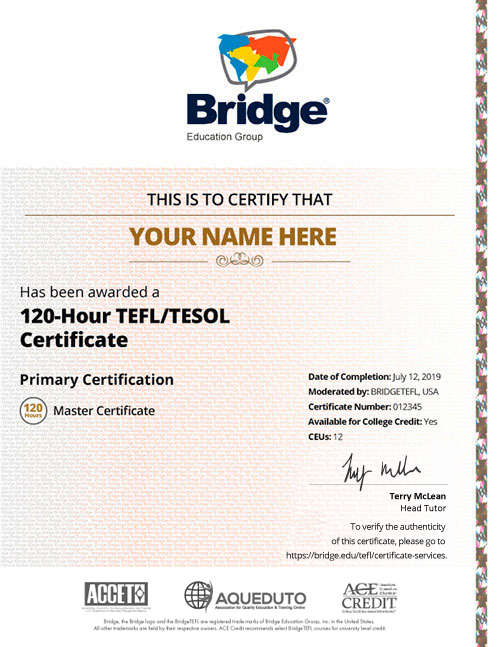 Demonstrate your expertise with a lifetime certificate.
Download and print your TEFL/TESOL certificate for free.

All BridgeTEFL certifications are detailed on your certificate, including Primary and Specialized.

Courses are stackable! The total number of hours you completed is indicated, and this number updates each time you add another course.

Option to order a hard copy certificate mailed to anywhere in the world!
---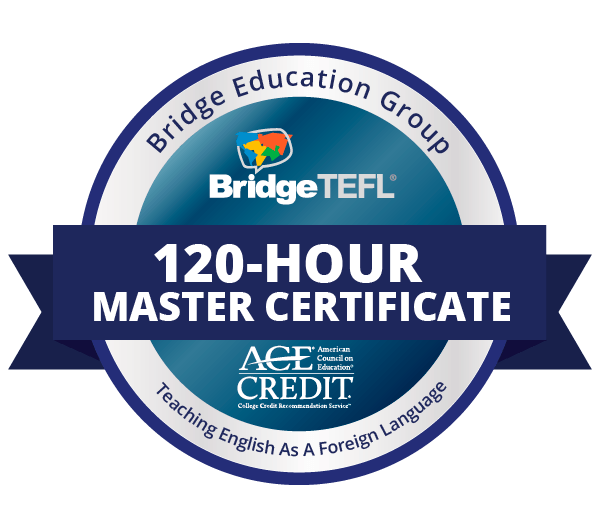 Shareable on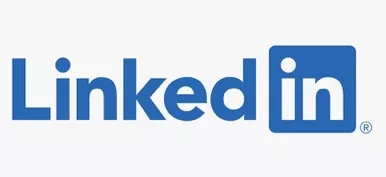 Showcase your credentials with digital badges.
Share your badges everywhere employers are looking, including LinkedIn, your resume, and your email signature.

Employers can click on your badge to see detailed, verifiable information about the course you completed.

Demonstrate your commitment to lifelong learning – earn a new digital badge for every BridgeTEFL course you take!
Discover a World of Opportunity Teaching English Abroad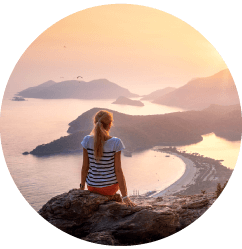 Browse our free resources, including guides, articles, eBooks, and more, to learn everything you need to know to get started.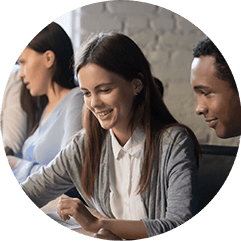 Search TEFL Training Centers Worldwide
Did you know you can combine an online course with practical, hands-on training in the country you plan to teach in? Learn more about blended TEFL programs!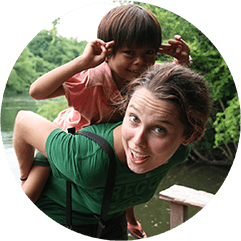 Find Your Dream Job Abroad
Browse hundreds of open teaching positions worldwide from our global network of schools on the BridgeTEFL Job Board!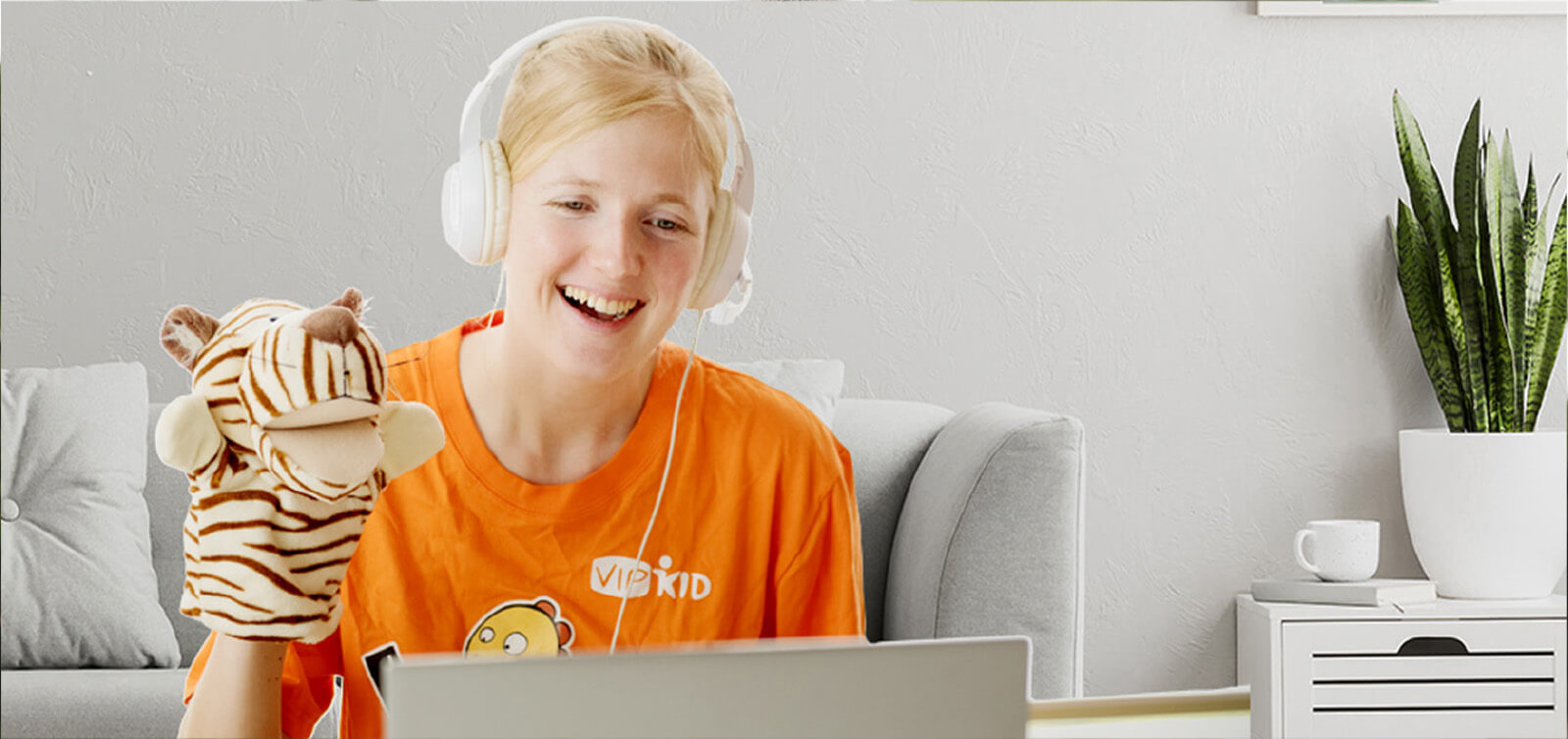 Teach English Online
Qualify for the best online teaching jobs with Specialized TEFL Certification in Teaching English Online.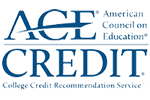 The ACE CREDIT logo is a registered trademark of the American Council on Education and cannot be used or reproduced without the express written consent of the American Council on Education. Used with permission.