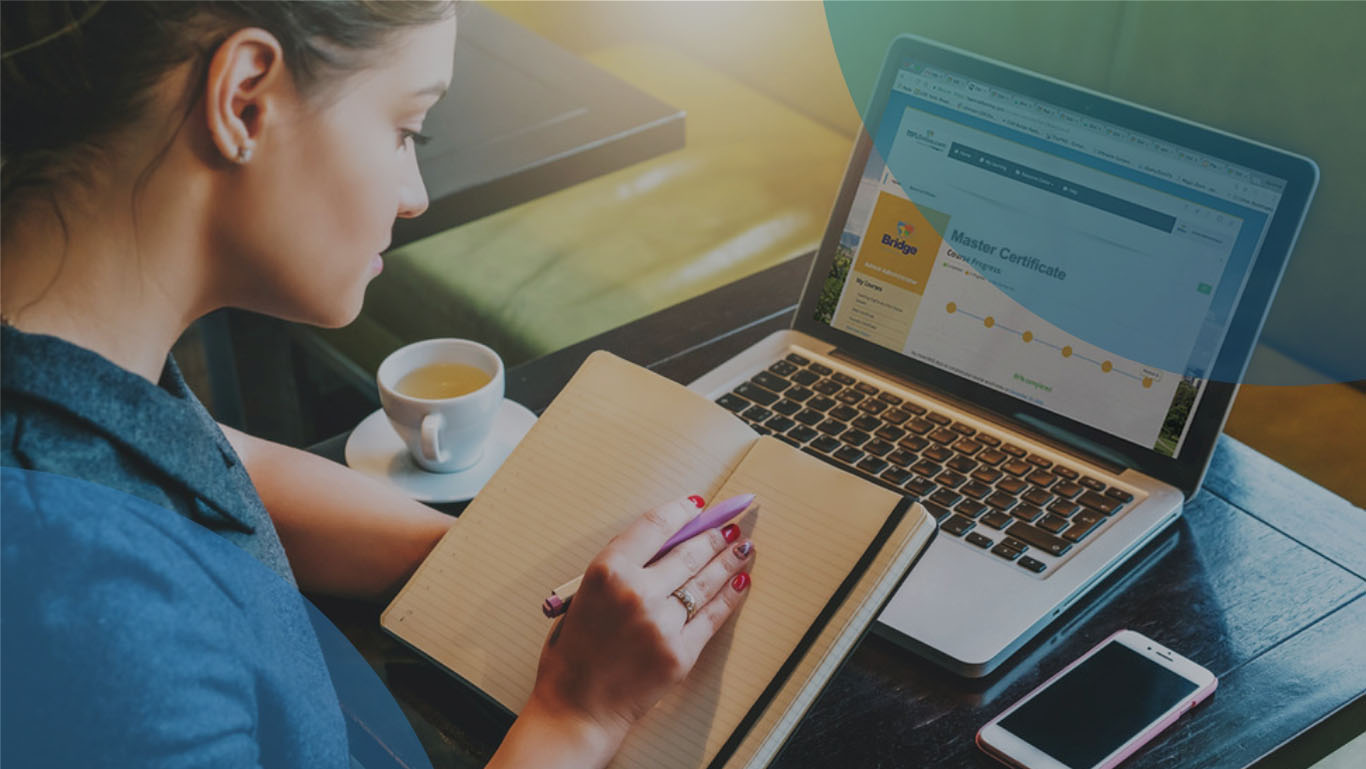 Online TEFL/TESOL Certification Courses
Train to teach English worldwide and online.
Over 50,000 Bridge Graduates
Your Own Personal Tutor
Global Job Network
The Best E-Learning Platform in TEFL/TESOL!
Share Digital Badges on
Fully accredited, internationally-recognized certification
Accredited by:
RECOMMENDED FOR CREDIT BY:

COURSES RECOGNIZED BY:

Which TEFL/TESOL Certificate Course Is Right for Me?
Whether you're just starting out in the field or are looking to advance your teaching career, we offer the training and certification you need.
New to teaching English? You're in the right place!
Get started with some common FAQs.
What is TEFL? TEFL stands for Teaching English as a Foreign Language. This term applies to teaching English to people in countries where English is not the native language – it's a foreign language.

What is TESOL? TESOL stands for Teaching English to Speakers of Other Languages. This catch-all term applies to both types of English language teaching – in a country where English is not the native language (EFL) or in a country where the first language is English (ESL). It is commonly used interchangeably with the term TEFL.

What is a TEFL/TESOL certificate? A TEFL/TESOL certificate is the primary qualification needed to teach English as a foreign language. Taking a TEFL/TESOL course and earning your certification opens doors to jobs teaching English worldwide and online.
What Our Students Are Saying

Not sure which online TEFL/TESOL certificate is right for you?
Contact an advisor today!
CONTACT AN ADVISOR
The Future of Bilingual Education Is CLIL.
Are You Ready?
Bridge newest courses prepare you to successfully implement the innovative CLIL (Content and Language Integrated Learning) teaching method institute-wide.
Featuring Renowned CLIL Experts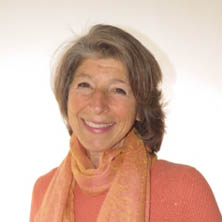 Donna Fields, Ph.D., a leading CLIL author, professor and teacher trainer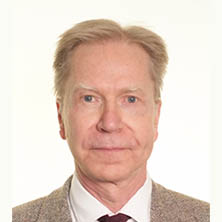 Peeter Mehisto, Ph.D., an award-winning education researcher, author, and CLIL expert
Explore Our Dynamic Course Platform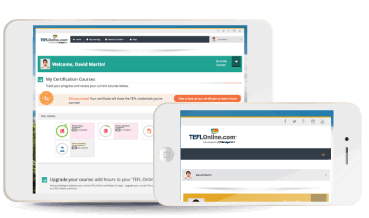 Responsive Design
This online TEFL/TESOL course can be completed on any device. On the go? Work on your course from your tablet or phone!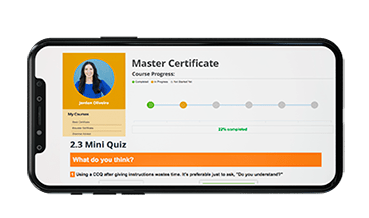 Dynamic Content
Engage with what you're learning via the fun, interactive platform, featuring practice exercises and quizzes.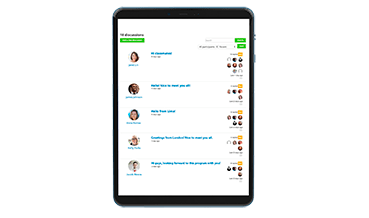 Discussion Board/Community
Join the Bridge community, sharing ideas and experiences with other trainees worldwide.
---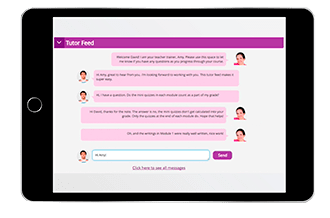 Personal Tutor
Your qualified and experienced tutor guides you, answers questions, and provides feedback.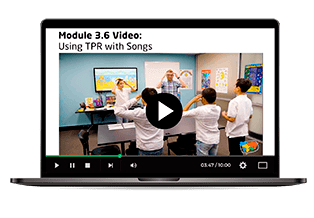 Teaching Videos
See English language teaching methodology and strategies in action with real teachers.
Earn a TEFL/TESOL certification you can build on.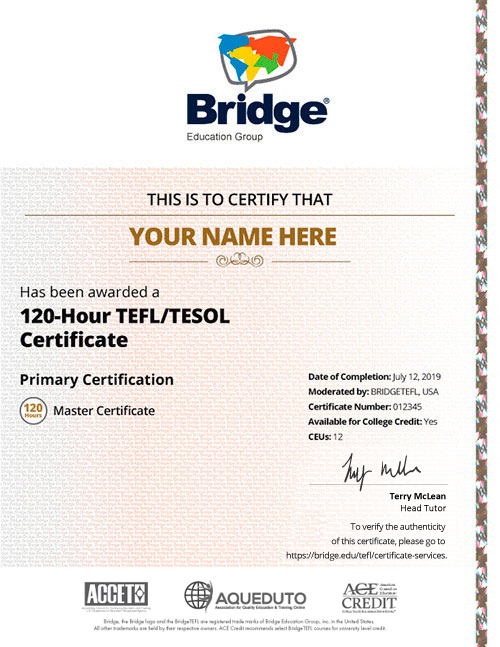 Demonstrate your expertise with a lifetime certificate.
Download and print your TEFL/TESOL certificate for free.




All BridgeTEFL certifications are detailed on your certificate, including Primary and Specialized.




Courses are stackable! The total number of hours you completed is indicated, and this number updates each time you add another course.




Option to order a hard copy certificate mailed to anywhere in the world!
---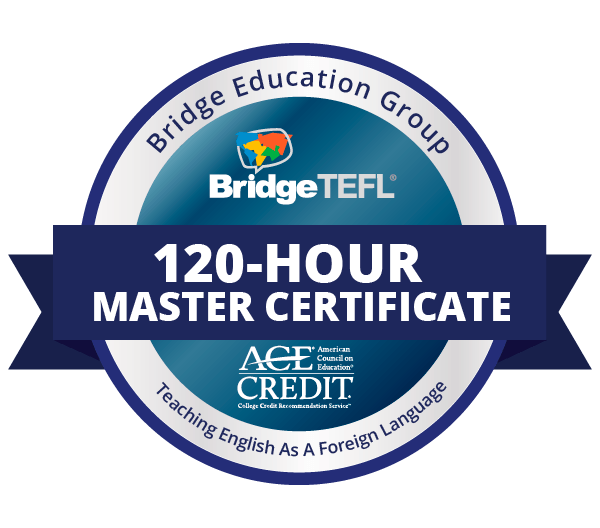 Shareable on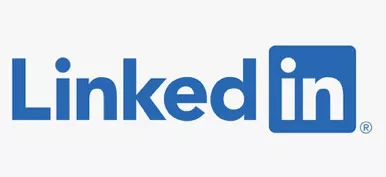 Showcase your credentials with digital badges.
Share your badges everywhere employers are looking, including LinkedIn, your resume, and your email signature.




Employers can click on your badge to see detailed, verifiable information about the course you completed.




Demonstrate your commitment to lifelong learning – earn a new digital badge for every BridgeTEFL course you take!

In-depth English language teaching news and resources for global educators.
Discover ELT articles, webinars, interviews, videos, and more!
Learn More!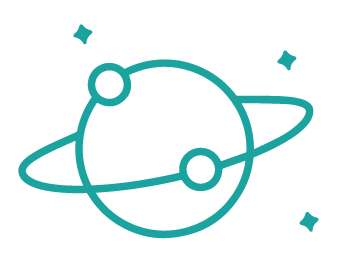 Common Questions About TEFL/TESOL Certification:
What is the difference between TEFL and TESOL? What do other TEFL terms mean?
The world of TEFL has many different abbreviations for similar teaching situations, and it can get a little confusing. Let's clarify with a quick overview of common terms.
TEFL (Teaching English as a Foreign Language)- This term applies to teaching English to people in countries where English is not the native language – it's a foreign language. For example, this would be the case if you were living in Brazil, teaching English to Brazilian students.




TESL (Teaching English as a Second Language) - This term applies to teaching English in countries where English is the native language. This would be the case if you were a teacher at an English language center in the U.S., teaching a group of students studying abroad from various countries. While you may not see the term TESL a lot, you will very commonly see ESL, such as "ESL students" to refer to English as second language learners.




TESOL (Teaching English to Speakers of Other Languages) - This catch-all term applies to both types of English language teaching – in a country where English is not the native language (EFL) or in a country where the first language is English (ESL). It is commonly used interchangeably with the term TEFL. For example, a school may ask if you're TEFL/TESOL certified, and the answer for any Bridge course graduate is yes! The term TESOL is only significantly different from the term TEFL when it's used by universities since a graduate degree in teaching English would be a Master's in TESOL program (not a Master's in TEFL).
Other Terms:
ELT (English Language Teacher)- This is another rather broad term that you may see, to a lesser degree, in your research into teaching English as a foreign language. Like TESOL, it's an umbrella term for a person who teaches English to speakers of other languages, either in their own country, abroad, or online.




TLD (Teaching the Linguistically Diverse) - TLD is a term often heard in the American public school systems, more so than in the TEFL realm. It applies to teaching situations in which students come from a variety of linguistic and cultural backgrounds, including those who've never spoken English, those with some English knowledge, and native English speakers.
Why get TEFL/TESOL certified?
TEFL/TESOL certification is the primary qualification needed to teach English as a foreign language. Earning your TEFL/TESOL certification opens doors to English teaching jobs worldwide and online, creating opportunities for travel, cultural immersion, career advancement, and even high salaries, in some cases. The question is, why not TEFL/TESOL?!
Become an effective English teacher. It takes more than the ability to speak the English language to effectively teach it to other people. TEFL courses teach you essential skills such as setting objectives and lesson planning, teaching nuances of English grammar, and managing student behavior. All of these skills will contribute to the success of the students you teach!




Travel the world and earn money - A recognized TEFL/TESOL certification is your passport to the world, providing the opportunity to live in another country, rather than just pass through as a tourist. As a TEFL/TESOL teacher, you can gain deeper insight into your host culture, become part of a community, and make a living at the same time! TEFL/TESOL-certified teachers can also teach English online, which creates opportunities to become a digital nomad, working from anywhere! Meet Rachel, a digital nomad teaching English online from Mexico!




Improve your resume - While TEFL/TESOL certification will, of course, lead to English teaching jobs, certification also offers opportunities for professional development to enhance your resume. You can specialize your TEFL/TESOL training in a high-demand area, such as teaching Young Learners/Teens, Teaching Online, or Teaching Business English, among others.




Develop a career - Employers in a variety of fields value candidates that are flexible, take the initiative, and can adapt to new situations – all skills that you will develop by getting TEFL/TESOL certified and teaching English. Teaching English can lead to a variety of long-term careers in EFL, either abroad or at home.




Change your life - Whether you're a recent college grad who wants to see the world, a mid-career professional looking to take a break from the rat race, or someone who would simply like to experience another culture, TEFL/TESOL makes it possible. With the new insights into yourself and the world, you'll likely gain a more expansive, global perspective.




Change the world - Lastly, TEFL/TESOL enables you to empower people around the world with English skills that can lead to better jobs or achieving academic or personal goals. Knowledge of English also enables people to participate more effectively in the global community; by giving them a tool to express their opinions in an international forum, you'll contribute to multicultural communication and the spread of cultural tolerance. Read more about how learning English changes students' lives!
Who can TEFL/TESOL?
Anyone who speaks English and has a desire to help others learn it can be a TEFL/TESOL teacher. Here are a few common profiles of TEFL/TESOL teachers.
Recent high school graduates - A year or two out in the world before going to university or starting work is a useful "gap" experience. This practice is very popular in Europe and is gaining popularity elsewhere, as well.




University graduates - A stint working in another country before starting a career at home provides memories for a lifetime, boosts your resume with international experience, and may even change the direction of your career.




Mid-career changers - Those who are tired of their 9-to-5 desk job find an adventure teaching English abroad is just the break they need. Plus, many TEFL employers worldwide are happy to hire teachers who have a bit more life and work experience.




Post-career retirees - Living abroad and contributing to a community as a teacher can be the perfect next chapter for those who have finished their first career and are ready for something new in retirement. Read an interview with Wes, who taught English in South America after retirement.




Non-native speakers of English – Because they've learned English themselves, non-native English speakers have a deeper insight into the nature of learning a foreign language and use this advantage as English teachers in their home country or abroad. Learn more about the advantages of non-native English teachers in the TEFL classroom.




Digital nomads - Teaching English online offers the ultimate option for teachers looking for flexibility and location independence. Teach from anywhere with a stable Internet connection, make your own hours, and see the world! Meet Rachel, a digital nomad currently in Mexico.
How do I get my TEFL/TESOL certification online?
Getting your TEFL/TESOL certification online is convenient and affordable and most programs can be started the same day you sign up, making this an accessible option, as well. Yet, with so many TEFL courses to choose from, it can be hard to know where to start. These tips can help you narrow down your options.
Choose certification with sufficient hours
Online TEFL courses are delineated by the number of hours of training they offer. You can choose from courses of 40, 60, 100, 120, or even 150 hours. The number of hours you select for your online TEFL/TESOL certification depends somewhat on your background, experience, and destination country, but most English teaching positions around the globe required teachers to hold at least 100 hours of TEFL/TESOL certification.
Decide between a self-paced course or a course with a set schedule
When choosing an online TEFL/TESOL course, it's also important to consider the type of course you prefer. If you're an independent learner, then self-paced, self-study online TEFL courses offer a flexible and convenient option that fits any schedule.
If, on the other hand, you'd like more structure to stay on pace during your TEFL/TESOL training, you might prefer to join a group of international students in the Bridge IDELTOnlineTM, which is led by an instructor and has weekly due dates for assignments.
Still have questions? Read this article by a Bridge program advisor: Which TEFL Course Should I Take? 5 Questions to Help You Decide.
What are the requirements to take an online TEFL/TESOL certification course?
Most online TEFL/TESOL courses do not have any pre-requisites; they are open to anyone with a good command of the language and an interest in teaching English. Bridge self-paced online courses have the following requirements
18 years of age

High school diploma or the equivalent

If English is not your first language, you must have an intermediate or higher level of English proficiency (B1 level, according to the CEFR, the Common European Framework Reference for Language) which is a score of approximately 5.0 on the IELTS test.
The more advanced Bridge IDELTOnlineTM, which is a 12-week university-level TEFL/TESOL training, has slightly higher English fluency requirements. If you are not a native English speaker, you will be expected to show proof of English fluency at a C1 level or higher.
How long does it take to earn a TEFL certificate?
How long it takes to complete your TEFL/TESOL course and earn your certification depends on variables such as whether your course is self-paced, the number of hours you choose, and the amount of time you have available to dedicate to the course each week.
In a self-paced online TEFL course (which most are) you can log in and work through the course independently, at your convenience. The more hours you choose, the longer it will take to complete your course. For example, a Bridge Basic TEFL/TESOL Certificate course of just 40 hours can be completed in a week or two, whereas the more comprehensive 120-hour Master TEFL/TESOL Certificate Course usually takes students at least four weeks to complete in full. Students in Bridge's self-paced online programs, such as these, are given up to three months to access their course, and many students finish their training well before the deadline.
On the other hand, some online TEFL/TESOL courses are not self-paced, but rather have a set start and end date. In these courses, such as the 12-week Bridge IDELTOnlineTM, trainees work though the course week-by-week as a cohort, led by an instructor.
How much do TEFL programs cost?
Tuition for online TEFL/TESOL courses depends on a few factors, such as the number of hours you choose, the course quality, level of tutor involvement, and whether the course is self-study or instructor-led. However, generally speaking, you can expect to pay about $100-200 for very basic self-study online certification, and closer to $300-500 for similar certification of 100 hours or more, which will qualify you for most TEFL/TESOL jobs.
Instructor-led TEFL/TESOL courses, such as the university-affiliated Bridge IDELTOnlineTM, will cost more– usually between around $1,000 to $1,500.
Learn more: How Much Does TEFL Certification Cost?
Are online TEFL courses recognized?
Yes! Reputable online TEFL/TESOL certification is widely accepted by schools and language centers around the world in regions such as Asia, Latin America, and Europe. When embarking on your plans to get TEFL certified and teach English, it's important to be aware, however, that employers may require a certain number of hours of certification (100+ is fairly standard) or other qualifications when hiring teachers, such as a university degree or teaching experience.
Meet Bridge alumni teaching worldwide with online TEFL/TESOL certificates!
How much do TEFL teachers get paid?
Salaries for TEFL teachers can vary substantially depending on where you teach. Higher paid regions include Asia (Japan, China, South Korea, for example) and the Middle East (such as Saudi Arabia and the UAE). Wherever they teach, though, EFL teachers are typically able to support themselves comfortably on their teaching salary, since lower-paying teaching locations also tend to have a significantly lower cost of living. Learn more about Teach abroad salaries worldwide.
Do I need to be TEFL/TESOL certified?
In an increasingly competitive job market, most employers select only TEFL/TESOL- qualified teachers. (The exception to this can be if you hold a university degree specifically in education, although many teachers still get certified.) Employers know that a certificate indicates that you've been trained with the specific skills you'll need to teach English language learners, and it also shows professional integrity and reliability. TEFL/TESOL credentials helps you stand out in the hiring process as a prepared, highly marketable candidate.
However, your credential is more than a piece of paper! The training you'll get in your course in areas such as lesson planning, classroom management, and teaching grammar will give allow you to enter your first classroom with confidence. You can even earn specialized TEFL/TESOL certificates or specific jobs, such as teaching English online, teaching Business English or teaching English to young learners or teens, to further prepare yourself and qualify for even more jobs.
How do I choose the best TEFL/TESOL certificate?
When choosing the ideal online TEFL certificate for your needs, it's important to consider a few factors, such as the format of the course (self-study or instructor-led), the total number of hours it consists of, the course content, and level of tutor interaction.
Format - Most prospective English language teachers get certified via online TEFL/TESOL courses because online courses have advantages like convenience and affordability. Most online courses are self-paced, which means you can log into your course whenever you like and work at your own schedule. Other online TEFL/TESOL courses (such as the 12-week Bridge IDELTOnlineTM, have a more structured format, with a set start and end date and a paced curriculum with weekly due-dates for assignments.




Number of hours - TEFL/TESOL certification courses are delineated by number of hours of certification, and you may see options such as 40, 60, 100, 120, or 150 hours offered. A certificate of at least 100 hours is generally considered the standard for language schools around the world and online, though some jobs may accept fewer hours, or require more (such as 120 hours).




Content/curriculum - TEFL/TESOL courses deliver the fundamental knowledge necessary to be an EFL teacher, such as teaching methodology and strategies, lesson planning, grammar expertise, and classroom management. Online programs test comprehension of course content through practice exercises, online quizzes and other assessments, and/or written assignments, such as lesson plans.




Tutor availability - The best online courses provide trainees with a personal TEFL tutor, who answers questions and gives specific feedback on written assignments throughout the course. This constructive feedback from an experienced and qualified tutor provides trainees the opportunity to develop as teachers as they progress through their course.
How important is TEFL/TESOL accreditation?
Because TEFL/TESOL courses are not universally standardized, the content and quality may vary greatly from one organization to the next. Therefore, it's very important to check that the organization providing your course has external recognition by a recognized body (such as ACCET, which is recognized by the U.S. Department of Education). This will let you know that the TEFL/TESOL program meets certain academic and professional industry standards. It also indicates to schools that your certificate is high-quality, verified, and internationally accepted.
Questions to ask a TEFL/TESOL certificate provider:
Are you accredited? If so, by whom? Can you provide a link to their website?

Is the agency recognized by a major university, government department, or government-approved body?

Can you direct me to a government or university website that details this recognition?
What is a TEFL/TESOL course like?
TEFL/TESOL courses usually cover similar fundamental concepts, including the following:
Classroom management

Error correction

Eliciting information

Lesson planning

Teaching receptive and productive skills
Phonology

Vocabulary

Analyzing and teaching grammar

Developing fluency activities

Language testing and professional development
Courses typically include these components:
Reading and video content - Online TEFL/TESOL courses typically present material via reading or video. Bridge online courses offer a combination of reading assignments, example teaching videos showing actual TEFL instructors in the classroom, interactive assessments to test your progress on what you're learning, and quizzes (both practice and for a grade).
Written TEFL assignments - Online TEFL/TESOL courses usually require short assignments to check comprehension on concepts learned. In these written assignments, trainees might be asked to analyze a part of speech, create a sample lesson plan, or reflect on aspects of the course content. In Bridge courses, there are written assignments in each module and these assignments are graded by your personal tutor.
Personal TEFL tutor - Most online TEFL/TESOL courses include a tutor, though the level of access and interaction with this tutor can vary. In Bridge online courses, a personal tutor grades essays and sample lesson plans that are submitted in the modules. TEFL/TESOL tutors are also available to answer any questions you have as you work through your course via a messaging feed on your course home page.
TEFL teaching practice - Some TEFL/TESOL courses offer the option of adding an observed TEFL practicum to your online training. In this type of component, such as the Bridge Guided Teaching Practicum or the Bridge Practicum in Teaching English Online, trainees get to apply the skills they've learned in their course in an actual classroom with real English learners. Teachers prepare and give lessons that are observed, critiqued, and graded. Many employers prefer this kind of experience so it can be a great way to boost your TEFL resume.
Will I get job placement assistance with my online TEFL/TESOL course?
Yes! Quality TEFL/TESOL courses include information on getting a teaching job after graduation, as well as job placement assistance. Bridge courses include a Job Advising module to help graduates take the next steps in their English teaching careers. Bridge also provides access to the Bridge Job Board, where teachers can search open positions worldwide or online, create a Teacher Portfolio to showcase their skills (making it easier for employers to find them), or opt-into TEFL Connection job matching services. Bridge also offers personalized job placement counseling and free job resources such as eBooks and Country Guides! Read more about Bridge job support for graduates!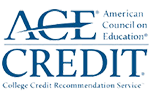 The ACE CREDIT logo is a registered trademark of the American Council on Education and cannot be used or reproduced without the express written consent of the American Council on Education. Used with permission.