Bridge is excited to announce the launch of a new Micro-credential course:
Teaching English Pronunciation
. The course has been designed with best practices for eLearning, includes more than 200 sample audio files, and is delivered on a state-of-the-art learning management system (LMS).
Pronunciation: The overlooked critical skill teachers need to be prioritizing
Historically, there has been a lack of resources available to teachers when it comes to helping them understand the science behind pronunciation and equipping them with the best strategies to teach this critical skill. The
Bridge Micro-credential in Teaching English Pronunciation
was developed to address this resource gap and help teachers master the necessary methods to get students to speak clearly and confidently.
Throughout this course, teachers will gain a general understanding of the functions of the body parts involved in human speech and how they influence pronunciation. They will also learn the many sounds used in English speech using the International Phonetic Alphabet (IPA), as well as other features of pronunciation, such as word and sentence stress, rhythm, and intonation.
For many teachers, pronunciation is considered a secondary skill and often lumped into a speaking lesson. However, if educators really seek to improve their students' communication skills, they need to prioritize pronunciation and be tactful and intentional in designing their lessons and activities around it.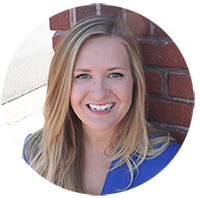 "Effectively teaching pronunciation is more complex than many teachers anticipate – there is a science to it all. First and foremost, it takes a deep understanding of speech production (meaning anatomically how speech is produced). Why does a mouth move the way it does, what roles do the tongue and lips play, and so on," says Anna Hearrell, Director of Operations at Bridge.
With more than 200 audio files, dynamic quizzes, infographics, discussion boards, and other interactive features, this course has a plethora of learning materials to offer teachers a strong base in pronunciation as a language skill before approaching how to teach it.
"What I really appreciate about our course is the in-depth knowledge we provide to teachers on all of this. Above all, we ensure that the teacher really grasps these concepts and feels confident with them. Then, we dig into making them approachable and intentionally included in lessons," adds Hearrell.
The latest in a long line of professional development courses
The Teaching English Pronunciation Micro-credential is the latest addition to Bridge's growing portfolio of continuing professional development (CPD) courses. To date, there are more than 30 courses that career teachers can use to develop a niche or improve their lessons. These courses are 100% online and only take between 20-30 hours to complete.
The Teaching English Pronunciation course was developed for teachers from all walks of life. Whether they work in a language academy or teach Business English online, this Micro-credential will provide targeted training in this often overlooked area of English instruction.
"Teachers whose first language is English often take for granted their speech production mechanisms and the ease with which they can produce the sounds in the English language. For that reason, this course is essential for them to gain a more methodical understanding and approach to take away their bias," explains Hearrell.
"For teachers whose second or even third language is English, modeling pronunciation can be intimidating. This course provides essential ways to model pronunciation, instilling confidence in their teaching and encouraging them to create a learning environment that enhances pronunciation instruction and practice," she adds.
Learn more about how to teach ESL pronunciation and phonics.
Bridge began creating
TEFL/TESOL Micro-credential courses
as part of the organization's mission to empower global English language teachers through affordable, accessible, and accredited professional development opportunities. Following the success of these initial courses, Bridge is continually expanding its portfolio to deliver Micro-credentials focused on diverse topics related to teaching English online and in person. The Teaching English Pronunciation course is the latest testament to Bridge's commitment to preparing English language professionals for continued career success.