Bridge is part of an enriching new
partnership with Universidad del Rosario
to provide training in the Content and Language Integrated Learning (CLIL) approach to
Universidad del Rosario
faculty in Columbia. The university is committed to developing high-quality CLIL classes in subjects such as business, engineering and humanities.
The success of the early training initiatives of the partnership indicates a continued relationship between Bridge and the university, with opportunities for further collaboration in the future.
Partnering with Bridge, a recognized leader in TESOL/TEFL training, provided the university with access to well-developed, context-based professional development in
advanced CLIL methodology
which included modern teaching strategies and relevant materials, as well as opportunities for engaging discussions with other trainees.
While CLIL was initially developed several decades ago to integrate language learning with content learning, the approach has gained increasing popularity in English language learning as English has become increasingly globalized. CLIL is an effective approach that focuses on the target language, content area and learning skills, improving metalinguistic skills as well as social and critical thinking skills.
Need for modern, effective training in CLIL methodology
The challenge Universidad del Rosario faced was providing faculty with relevant and engaging materials well-suited for the CLIL approach. One of the challenges of adopting CLIL methodology is establishing effective curriculum and training to ensure faculty are well prepared to deliver instruction on core subjects in the target language.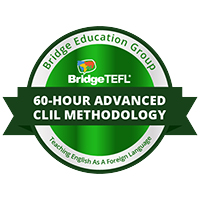 To that end, the Bogota-based university faculty were given access to Bridge's
60-hour Advanced CLIL Methodology Specialized Certification
, which focuses on modern teaching strategies and tools that make English more accessible and guides students through their learning process, fostering the growth of their metalingual skills as well as social and critical thinking skills.
"Most of the English teachers are interested in exploring the real use of the language in diverse contexts and all they have is textbooks that limit the experience of the students," said Fray Martínez Páez, program coordinator at the university.
Páez said certified training, particularly from foreign institutions, is in demand, so the partnership with Bridge was an excellent solution.
The
Advanced CLIL Methodology Specialized Certification
provides a holistic understanding of the CLIL teaching method, concrete strategies to put complex CLIL theories into practice, approaches to lesson planning and methods for course content design.
Training results in enhanced teaching experiences
Participating Universidad del Rosario faculty completed six modules of interactive exercises and practice activities, engaging with course content that taught innovative CLIL approaches, and had access to a personal tutor who provided feedback on assignments and answered any questions.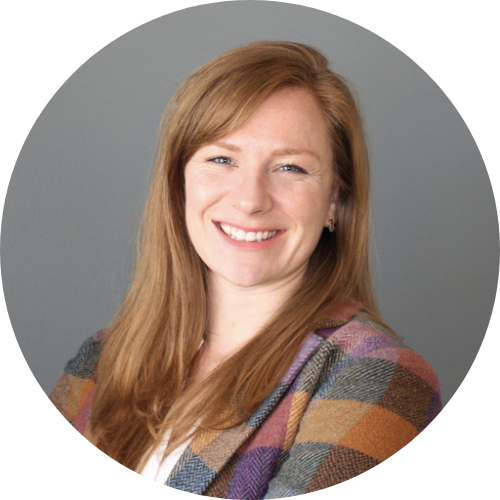 "It was great to collaborate with Universidad del Rosario on the initiative to train their faculty in CLIL," said Maggie de Oliveira, Bridge Teacher and Institutional Relations Manager. "I saw the engagement of the faculty with our program, our trainers and among one other throughout their training. Hearing their feedback on the experience solidified the value of professional development to empower teachers and equip them with effective instructional strategies and resources, which is Bridge's main mission."
Discussion board activities in which faculty shared exchanges of ideas and experiences with other trainees around the world were cited as particularly enjoyable experiences.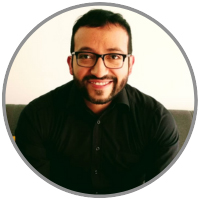 "More than resources that they can easily find online, both teachers and learners enjoy and are encouraged to learn when there is a conversation club or a collaborative project with other English speakers," Páez said.
After completing the certificated coursework, all trainees reported satisfaction with their experiences, sharing positive feedback. Páez shared that faculty members who completed the Bridge course felt the course enhanced their teaching experience.
"In the classroom, they feel more confident to do any new CLIL activity rather than keep on using the same old materials they used to work with," he said. "They don't have to spend so many hours thinking on how to teach the language … They can now concentrate on finding new references and content according to their discipline instead."
Páez also noted that several other Bridge courses may fit their teaching development program, indicating great potential for future partnership. The CLIL training was a pilot program, and with its success, Páez hopes to expand the opportunities to other departments in the future.