Bridge and the University of St Andrews have established a partnership to create Pathway Programs for students pursuing postgraduate TESOL and International Education programmes at the Scottish institution. This partnership was formed in November 2022 with the goal of enforcing Bridge's mission to empower English language professionals worldwide.
About the University of St Andrews
St Andrews
is the oldest university in Scotland and the third oldest in the English-speaking world. It was ranked as the top university in
The Guardian's
"Best UK Universities 2023"
and holds vast international prestige. Approximately 140 nationalities are represented in the student body.
The university offers a range of postgraduate TESOL and International Education qualifications: MSc degrees, Postgraduate Diplomas, and Postgraduate Certificates. Students can study towards a general qualification in International Education or TESOL or choose to specialize in one particular area of TESOL. Depending on their interests and career ambitions, students can opt to graduate with a "specialism" if they meet certain study requirements. This allows for a degree title of "MSc TESOL with a specialism in…" followed by one of five specialisms:
• Assessment and Evaluation
• English for Academic Purposes
• English Medium Instruction
• Teaching Young Learners
• Technology for Teaching
These more specific degree titles are useful to students with career intentions in a specific area, such as working in language assessment, for example.
About Bridge Education Group
Bridge offers affordable and accredited
online TEFL certification
and professional development opportunities. Following the success of its initial courses, Bridge has continually expanded its portfolio.
Professional TEFL Certification offerings include the Bridge International Diploma in English Language Teaching, or
IDELT
Online
™
. This 150-hour course has been approved for graduate-level credits at Bridge university partners worldwide. St Andrews is the first university from outside of the US to offer credits towards a graduate diploma on the condition that students successfully complete the IDELT
Online
™ course.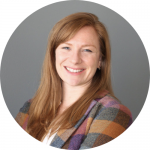 "We hope to offer another Pathway opportunity to our Bridge IDELTOnline™ graduates, particularly those graduates located in the UK and surrounding region, but also for those looking for an MA TESOL degree option at an amazing university such as St Andrews," says Maggie de Oliveira, Teacher and Institutional Relations Manager at Bridge.
Expanding Education and Career Options for ELT Teachers
St Andrews is one of Bridge's
MA TESOL Pathway Programs
. That is, Bridge IDELT
Online
™ alumni can apply to transfer credit for their completed course to a TESOL or International Education-related program. The IDELT
Online
™ qualification will normally be recognized for 15 Recognition of Prior Learning (RPL) credits on St Andrews' postgraduate TESOL and International Education programmes, if the following conditions are met:
• The IDELT
Online
™ qualification was achieved within five years of the start date of the intended University of St Andrews postgraduate programme.
• An overall score of 80% or higher was achieved on the IDELT
Online
™.
• The applicant also has an undergraduate degree with a GPA of 3.0 or higher.
Applicants who meet the above criteria will (normally) be given RPL credits for the "Language Teaching Methodology" module. This accounts for 15 out of the 180 credits on the MSc TESOL and MSc International Education programmes and will result in a corresponding tuition fee reduction.
"If IDELT
Online
™ alumni are admitted into a St Andrews degree program, they can earn RPL credits and meet one of the St Andrews learning requirements. This is the type of partner Bridge looks for – those ready for innovation and collaboration," says de Oliveira.
Improving Teacher Development
For Bridge alumni looking into a postgraduate path, the 15 RPL credits can be applied to any of the on-campus or distance-learning postgraduate TESOL or International Education MSc, PGDip, or PGCert programmes. There are 42 different programmes in total.
The university hopes to keep building its relationship with Bridge and also to attract motivated and enthusiastic TEFL graduates to join this vibrant postgraduate community. Both Bridge and St Andrews want to contribute to teacher development within the higher education and language learning communities.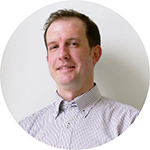 "Bridge has an excellent reputation within the global TESOL industry, in particular for the delivery of online programmes. This was a natural fit with our focus on high-quality provision of both distance-learning and on-campus education," says Eoin Jordan, Director of the International Education Institute at St Andrews.
Bridge hopes to continue working closely with St Andrews and many other universities that want to provide Pathway Programs for students. These partnerships and collaborations offer outstanding education, career, and professional development opportunities for aspiring and existing ELT teachers.