Bridge Education Group is pleased to announce the launch of its newly updated
Specialized TEFL/TESOL Certificate in Teaching Business English
. The course has been designed with the best practices for remote learning and is delivered on Bridge's state-of-the-art learning management system (LMS).
An Evolving ELT Sector in High Demand
Business English is currently the most common and popular type of English taught for specific purposes in adult education. It is a huge sector of the English language learning and teaching market, with extensive demand worldwide, specifically in places like Europe and Latin America.
Bridge understands that it is increasingly important for English teachers to grasp the changing landscape of employability and the demands that the current workforce expects of qualified candidates. These factors explain why Business English is trending towards a more comprehensive subject.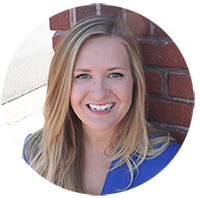 "Learners and employers want English teachers to integrate skills such as communication, leadership, and critical thinking into their classes to help form a more robust educational experience, and honestly, a more applicable one," says Anna Hearrell, Director of Operations at Bridge.
For most educators, this means taking their teaching skills, understanding of English as a lingua franca, and 21
st
century skills to the next level. This is especially true as
the COVID-19 pandemic reshaped business education
to allow more companies to expand their reach when recruiting candidates in different parts of the world. Given that remote work opportunities have multiplied in the last couple of years, Bridge quickly realized it is particularly important to not only be fluent in English as a lingua franca but to also be conscious of the specifics in business vocabulary, expressions, and jargon.
"In our Specialized Certificate in Teaching Business English, we worked with various stakeholders to really understand what this means for teachers and to ensure they're getting a training course that is up to date and reflects the reality of business, language, and adult education in the current landscape," adds Hearrell.
Focused on 21st Century Skills
This updated, interactive, 100% online course looks at Business English as a form of cultural and social communication and considers the diversity of business arenas around the world. It features the social awareness that the 21
st
century has brought to doing business in the world of today and ensures that teachers can address the latest set of challenges business professionals face.
"This updated version of our
Specialized Certificate in Teaching Business English
features engaging elements and discussion boards that elicit deep thought and reflection," explains Cassandra Huidobro, eLearning and Instructional Design Specialist at Bridge.
"For example, the course identifies central 21
st
century skills required for communication, such as video calls and communicating with stakeholders; however, it also identifies less obviously related 21
st
century skills, such as selecting online articles as authentic materials."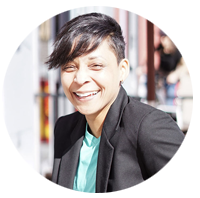 New course features also include updated teaching videos, downloadable resources (like infographics and handouts), discussion boards, and interactive practice activities. Students will learn to design, plan, and model a Business English syllabus and lesson plan as well.
Bridge also understands that the 21
st
century hinges on entrepreneurship, so this newly launched course touches on how to make money with the Business English model. This section is featured for teachers who want to supplement their income while sharing their passion within this important niche.
Since its foundation, Bridge has worked towards empowering a global community of English teachers. Through the launch of the updated
Specialized Certificate in Teaching Business English
, Bridge continues to equip worldwide ESL professionals with the skills and credentials they need to meet the challenges of adapting to the 21
st
century classroom. This new course is part of a growing portfolio of more than
30 TESOL/TEFL courses
and will expose teachers to the latest trends in Business English in order for them to continually improve, learn new skills, and excel as educators.
---
Founded in 1986, Bridge is a world leader in language and education abroad. An international company with headquarters in Denver, Colorado, Bridge offers a wide spectrum of language-related products and services, including language training and immersion programs, teacher training and development courses, language testing, translation and interpretation services, and cross-cultural education abroad programs.