Bridge Education Group and
EF Teach Online
have an extensive history of collaborating in the ELT space by developing resources, industry insights, and information to support the global community of English language teachers. On Friday, June 23, EF Teach Online hosted the
2nd
Edition Online English Teacher Conference
, and Bridge's Teacher Experience Manager, Karina Zew, participated as one of the speakers. The conference was a huge success, as it covered an array of ELT topics for a very engaged international audience.
About EF Teach Online
EF (Education First)
is a world leader in international education with more than 600 schools and offices in 50 countries. All of these sites have one shared mission of opening the world through education. EF Teach Online is the organization's branch dedicated to virtual English lessons.
EF Teach Online provides online one-to-one tutoring or conversational group classes to adults located all over the world. Courses are available seven days a week, year-round.
How does the Bridge/EF partnership support online teachers?
The EF Teach Online and Bridge partnership started in September 2022 with the aim of diversifying professional development opportunities for EF Teach Online instructors.
According to Pélagie Bourgeois, Director of Teacher Recruitment at EF Teach Online, it was crucial for them to provide varied, flexible, and relevant content so instructors could craft their specific professional development pathways.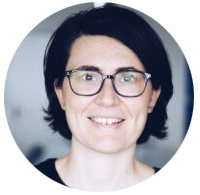 "Bridge's extensive offerings in terms of course duration and content seemed to make them the perfect institution to partner with," Bourgeois said.
The partnership between Bridge and EF Teach Online supports the shared mission of providing effective professional development for online teachers. Recent collaborations have included Zew's presentation at the Online English Teacher Conference and EF Teach Online's Director of Teacher Training & Engagement participation as a panelist in the Bridge Expert Series webinar, Shaping Your Career Path: Self-Guided Professional Development in ELT in April.
Other examples of collaboration include a course discount code provided by Bridge for EF teachers, a free Bridge Micro-credential provided as part of an EF Teach Online contest, and the workshop, Three Fun Games for the Online Classroom, hosted by Zew, delivered to over 60 EF instructors around the world.
About the conference
The 2nd Edition Online English Teacher Conference took place throughout the morning and afternoon of Friday, June 23, 2023. There was a total of 15 sessions, each hosted by a different English Language professional who interacted with a virtual audience for 30 minutes.
Bridge's Karina Zew presented on the topic, The Power of Professional Development: Teachers Toward the Future. Throughout her session, she spoke of educators building their skills sets – an idea at the heart of the Bridge purpose of fostering effective, accessible, and relevant English language teacher training worldwide. Initial training is a starting point, she said, but for teachers to stay relevant, essential, and in-demand in the workforce, they need to keep up with the trends in English language learning.Lifelong learning is a value expected from students and needs to be modeled by teachers.
As an example of this concept, she spoke of the advantages of integrating technology in the classroom, which both teachers and schools must implement. Today's educators need to be ready to use software programs and even AI to keep up with modern learning communities.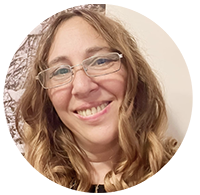 "Nowadays we experience changes in a flash," said Zew, who presented from Argentina.
While it's true there are many digital tools to supplement learning and engage learners, Zew spoke of how human teachers will not be replaced. Bridge believes in the power of the teacher and a teacher-centric learning model. However, today's EdTech has great potential for teaching and learning, and to stay relevant and provide the most effective instruction, teachers must be ready to invest in their professional development.
"Success will breed more success," she said.
Other sessions touched upon many different topics that ranged from pedagogical practices in online teaching to seeking support as an educator. Martine Ellis gave a presentation, Wellbeing-Driven Productivity for Exhausted Online Educators. The author, coach, and writer discussed the challenges online teachers have when living at their workplace, as they have no differentiation between a home and an office. She spoke about tools and strategies for well-being productivity that each teacher must implement, such as schedule boundaries.
"All of the research tells us that if we're well, we will perform better in all aspects of our life," said Ellis.
Whether it's with the popular Pomodoro technique that people use for time management, or a more industry-specific method, it's important to have balance and feel good about work.
"To do well, you have to be well," she concluded.
Teacher and certified teacher trainer Rachel Tsateri contributed to the conference with her session, Teaching (Not Testing) Writing Online. Throughout her 30 minutes, she asked participants to think of reasons why writing seems to be the black sheep when it comes to online lessons.
"Teaching writing is often neglected," she said.
This very interactive session had a lot of audience participation and many ideas to help teachers make writing more interesting for online students. For example, during lessons in school classrooms, teachers often motivate students by having them break into groups and build a magazine that's filled with written articles. Online teachers, Tsateri said, could try to copy this by asking their students to come up with a blog and contribute to it with written posts.
A partnership with a future
Whether it's through conferences, sponsoring Micro-credentials, or with other professional development opportunities, Bridge and EF Teach Online have been consistently collaborating to produce quality professional development resources for the online ELT community. The partnership is a study in modeling the type of collaborative and project-based learning methodologies that work so well in the classroom, with the fantastic outcome of the frequent development of creative, innovative, and effective professional development content and resources that will support the shared goal of continued growth and development of our global ELT community.