Why Choose Bridge for your TEFL Certification?
Accredited organization, expert staff, and a worldwide network.
When you get your TEFL/TESOL certification with Bridge, you get one of the most trusted certificates in the world. Here's why:
Accrediting Council for Continuing education and training. U.S Departament of Education Recognized Agency
BridgeTEFL has been accredited by ACCET since 1998. The BridgeTEFL programs have been reviewed and approved by ACCET. This means that the quality of your TEFL certification has been verified by an independent institution.
ACCET-accreditated Bridge courses offered in the U.S. or online may be taken for CEUs. Learn more about earning CEUs with Bridge.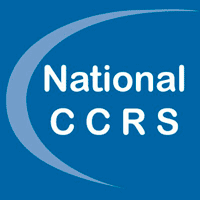 National College Credit Recommendation Service
Bridge is also member of National CCRS (National College Credit Recommendation Service). The National CCRS has recommended our IDELT TEFL certification course for credit at over 1,500 universities in the United States.

We're experts:
You're going to need good training and great advice to start or advance your TEFL career. We've been training language teachers around the world for over 30 years, and we love what we do.
BridgeTEFL trainers are top-notch and have years of teaching experience. They complete a rigorous training program and are evaluated on a regular basis. More importantly, they are passionate about TEFL!
The Bridge staff will be your first point of contact when you get certified with us. Our friendly team members have personal experience teaching English and enjoy talking about their stories, advising others, and most importantly, encouraging you to follow your dreams.
Our network is worldwide:
When you join Bridge as a TEFL trainee, you join a worldwide network of language training centers and services. With English schools in Denver, CO, USA; Buenos Aires, Argentina; and Santiago, Chile, we are often able to provide employment opportunities to successful and motivated TEFL graduates of courses in these locations. As a BridgeTEFL graduate, you'll be informed about internships, language programs, online courses, and other opportunities, as a part of our alumni network.