Bridge is excited to announce the launch of a new Micro-credential course:
Teaching PTE Test Prep
. This course has been designed in partnership with Pearson English to prepare trainees to teach best practice testing strategies for the Pearson Test of English. The course is fully online and self-paced and includes valuable test preparation resources from the Pearson PTE team.
PTE Test Prep: A Growing Niche for English Teachers
Widely accepted by universities, colleges and professional bodies around the world, the PTE, or Pearson Test of English, has fast become one of the globally recognized standards of English language testing.
With the PTE Academic offered in test centers in 117 countries and the new PTE Academic Online that can be taken anywhere with a reliable internet connection, it's quickly become clear that students all over the world would benefit from the guidance of trained ESL professionals to prepare for the test.
To meet this need, Bridge Education Group and Pearson English partnered in the creation of the new Teaching PTE Test Prep Micro-credential course, which equips teachers with information, resources and strategies to effectively prepare students for the PTE.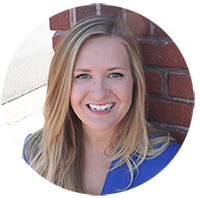 "The test has a fast momentum and with its flexible testing center or secure online options, we expect to see that growth continue," said Anna Hearrell, Director of Operations at Bridge.
Bridge already offers
Teaching TOEFL Test Prep
and
Teaching IELTS Exam Prep
Micro-credentials, as well as a large portfolio of
Micro-credentials
that cover methodology, core teaching skills and teaching English online, as well as the newly released
21st-Century Teaching Skills suite of courses
.
Teaching PTE Test Prep: An Overview of the Course
In the Teaching PTE Test Prep course, trainees will develop an understanding of the role of the PTE Academic within the English testing space and how it can serve their students. Trainees will learn how the test is scored, the tasks required by the test and strategies to prepare their students to perform their best to achieve their highest possible score.
Course modules cover topics like the purpose, skills and scoring of the PTE, how to develop a PTE test prep course based on specific student needs and how to teach the tasks of the PTE.
"It is vital that teachers are intimately familiar with the test's features, scoring and best practices in running a test prep course in order to guide their learners to success," Hearrell said.
The 20-hour course is self-paced with a maximum time limit of three months. Concepts of teaching PTE test preparation are presented through online texts, embedded videos and relevant study materials. Each module of the course includes self-check questions, short discussion prompts that include reflection and discussion questions and helpful downloadable handouts. The course culminates with a final quiz and written assignment.
Each trainee is also assigned a tutor that is available to answer questions during the course and to grade course materials.
For the course, Pearson provided materials such as guides and videos as well as services like content review and insights from PTE team members, ensuring Bridge students would have the best resources and information to support their progress through the course.
Because understanding of student language levels and associated growth goals is so important to the effective preparation of students for the PTE, a large portion of the course dives into reading and understanding Pearson's Global Scale of English (GSE), which extends the Common European Framework of Reference (CEFR) by pinpointing on a scale of 10 to 90 what needs to be mastered for the four skills of speaking, listening, reading and writing within a CEFR level. Understanding how to read the GSE and comparing PTE scores with other well-known English proficiency tests provides important information for the teacher that may be used for targeted instruction, better preparing students in areas that need more focus.
"The GSE provides incredibly detailed and accurate leveling results that teachers can use to work with students in a more dedicated way compared to what the CEFR currently provides," Hearrell said.
The Latest in a Long Line of Niche or Specialized Courses
The PTE Test Prep Course will provide a valuable tool for independent online English teachers looking to expand course offerings or dive into a niche field with higher earning potential. As a high-stakes test, a student's future may hang in the balance. The PTE Academic is used for college and university admissions and is approved for all UK, Australian and New Zealand visa and immigration categories. So, university admissions, emigration plans or job advancement may hinge on a passing score. That said, students who take these types of courses have a vested interest in earning a high score and are willing to invest time and money to ensure they are successful, making this a strong teaching niche in the ELT industry.
Students have options for test preparation, as prep may also be offered in language schools and through private tutoring, so for teachers considering teaching PTE test prep, a certification from a well-known, trusted institute like Bridge provides a way to stand out. And, knowing the course was created in partnership with Pearson is a strong selling point for teachers who decide to earn the Micro-credential and begin marketing their course.
A few examples of courses Bridge offers that focus on niche markets include the
Teaching Business English Specialized TEFL Certificate
and the
Teaching English Pronunciation Micro-credential
. For many teachers working independently and competing in the online space, a niche or specialized market provides a strong base of students in need of specialized instruction.
Learn more about Specialized TEFL Certificates that are in high demand
Bridge began creating
TEFL/TESOL Micro-credential courses
as part of the organization's mission to empower global English language teachers through affordable, accessible and accredited professional development opportunities. Following the success of these initial courses, Bridge is continually expanding its portfolio to deliver Micro-credentials focused on diverse topics related to teaching English online and in person. The Teaching PTE Test Prep Micro-credential is the latest testament to Bridge's commitment to preparing English language professionals for continued career success.