Teach English to Kids or Adults on Cambly, a Flexible Solution for Online Teachers
By Rashmi Chugani
June 27, 2023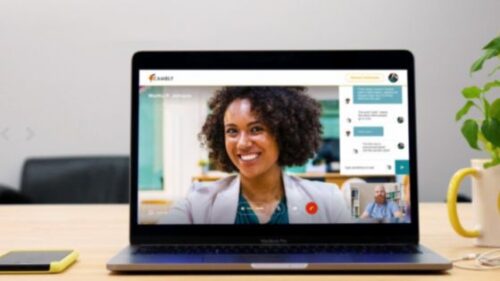 Cambly is an online English-learning marketplace that connects global students with native English-speaking tutors worldwide in on-demand or reserved lessons. Cambly is a conversation-first English learning platform that focuses on teaching students real conversational skills in one-to-one and group lessons. Because of its global student base, tutors can log in at any time and have a student to tutor, which makes the company stand out.
Below, Meagan Walsh, Senior Marketing Associate, shares the Cambly story, their company mission, and what English teacher can expect from tutoring with Cambly.
New to teaching online? Learn about Bridge's Teaching English Online Specialized Certifications.
What's the story behind Cambly and how the company began?
Co-founders Sameer Shariff and Kevin Law started Cambly together in 2012 after finding a gap in the market to bring affordable English-language education to global students. The first version of the product was simple. Bootstrapping Kevin and Sameer were the first two tutors on the platform while simultaneously writing code and building the platform. They would receive a call from a student, have a conversation with them, and then get back to building the company.
Once Cambly started to gain momentum, they began welcoming English tutors onto the platform to teach students in conversational lessons. Eventually, the platform grew into what it is today with thousands of students and tutors engaging in one-on-one and group classes daily.
What is the company's mission?
Cambly's mission is to bring accessible and high-quality English education to every English learner in the world.
What can English teachers expect if they work with Cambly?
Lots of flexibility! The amazing thing about Cambly is that tutors can build their schedules and specify who they'd like to teach (whether children ages 4-15 or adults) on Cambly or Cambly Kids.
With students from all over the world, there is always a student to tutor every hour of the day. Cambly tutors can accept on-demand calls from students whenever they like, and create a reservation schedule for direct bookings.
Discover tips to stand out as a teacher on an ELT marketplace platform.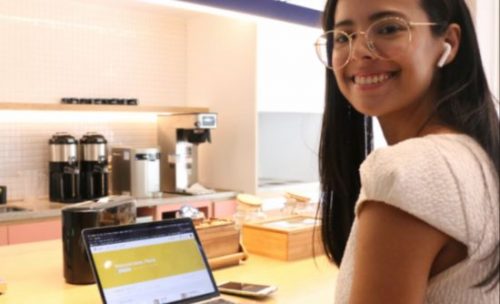 What do classes look like?
Cambly classes are primarily geared toward adults and allow students to learn and practice speaking English by chatting with native English speakers. It pays $0.17 for every minute you chat ($10.20/hour), with regular opportunities to earn bonuses.
Cambly Kids classes are for children aged 4-15. Like Cambly, Cambly Kids allows students to learn and practice speaking English with a native English speaker. It pays $0.20 for every minute you chat ($12.00/hour). The curriculum on Cambly Kids is more structured than that for adults, depending on whether the child is of beginner, intermediate, or advanced level.
Plus, we're just starting to introduce Cambly Group Lessons where you can tutor 2-3 students in a 30- or 60-minute class! The pay rate for Cambly Groups is $0.20 for every minute you chat ($12.00/hour).
How do tutors receive payment?
Cambly offers customized payment selections for tutors! Tutors can choose to receive payment weekly, biweekly, or monthly through a variety of payment options such as PayPal, direct deposit, eCheck, wire transfer, or a prepaid debit card.
Find out why teaching online as a side gig is a smart choice.
What equipment do Cambly English teachers need?
Cambly tutors need a reliable laptop or desktop computer, a microphone/headphones, and a steady internet connection! Students can fully immerse themselves in learning when there are no connection issues or hiccups with video or audio quality.
Many tutors use the microphone and webcam built into their laptops, or some use external options such as AirPods or wired headphones! As long as the equipment enables the tutor to provide high-quality lessons, they can use any computer, microphone, or headphones they please.
Can you share some tips for applicants to help them pass the interview/hiring process?
Cambly doesn't have an interview process! Rather, our onboarding team gets to know you through the introduction video you record in your application, which must be 1-3 minutes long. The Cambly application has four parts.
1. Fill out your Cambly profile ('About You' section)
This is the information students will see when they decide to book a lesson with you! Be sure to fill in each section and explain what makes you unique.
Need tips for an eye-catching profile? Learn how to make an online teacher profile that will catch students' attention.
2. Record your introduction video
Your introduction video is our way of getting to know you! Let your personality shine, and speak as though you're chatting to your potential students. The introduction video must be between 1-3 minutes long and is the most important part of the application.
3. Tell us where you heard about Cambly
Answer a couple of quick questions and tell us that you heard about Cambly through Bridge.
4. Complete a connection test
A strong internet connection and audio and video quality are essential for students to learn English without interruptions. Complete the 30-second connection test, and our platform will let you know what you need to fix!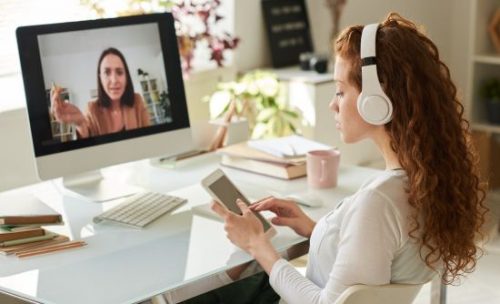 What type of students do Cambly tutors teach?
Cambly students come from every corner of the world. You could be chatting with a business professional from Japan one minute, and a professional dancer from Argentina the next! The diversity of the students at Cambly is part of what makes us special.
As said previously, Cambly tutors have the option of tutoring adults on Cambly or children on Cambly Kids. Cambly and Cambly Kids have separate applications, although tutors can choose to tutor on both platforms! We recognize that every English tutor has different teaching styles, so we want to give them the freedom to teach on the platform of their choice.
What's next for Cambly?
We just recently launched our Cambly Group Lessons product, where tutors can connect with groups of two to three students in 30- or 60-minute lessons! We're gradually rolling out Cambly Groups to all tutors, hoping to introduce them to all tutors this year.
Cambly continues to improve the tutoring experience with updates on the way for more classroom features, improved guidance on how to get started for tutors, additional content and lessons, calendar and schedule improvements, and improved payment functionalities.
How is your value proposition different from competitors in the ELT space? What makes you stand out?
Great question! Cambly stands out from other companies in the ELT space by offering so much flexibility in all areas for our tutors and students. Tutors can choose when, where, who, and how often they'd like to tutor. They have the freedom to build their own schedules and be their own boss. At Cambly, tutors can log in at any time and have someone to tutor from any corner of the world!