Content and Language Integrated Learning (CLIL)
60 – 120-Hour TEFL / TESOL Certificates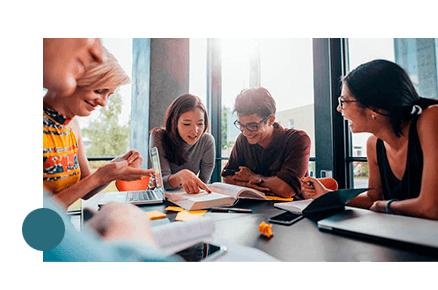 Accredited by: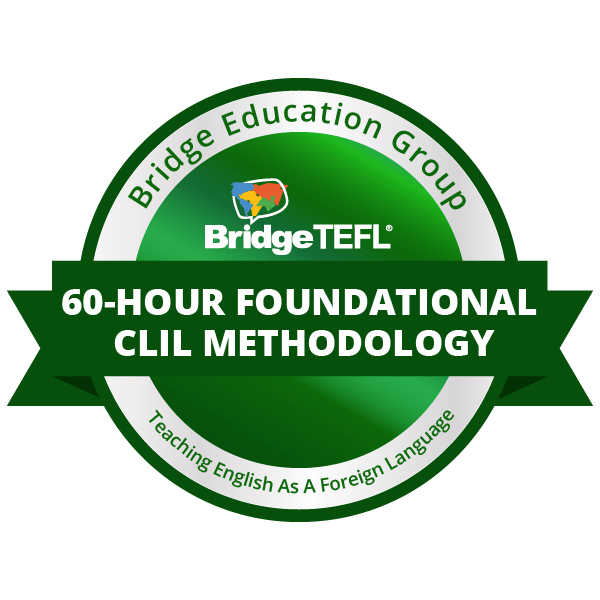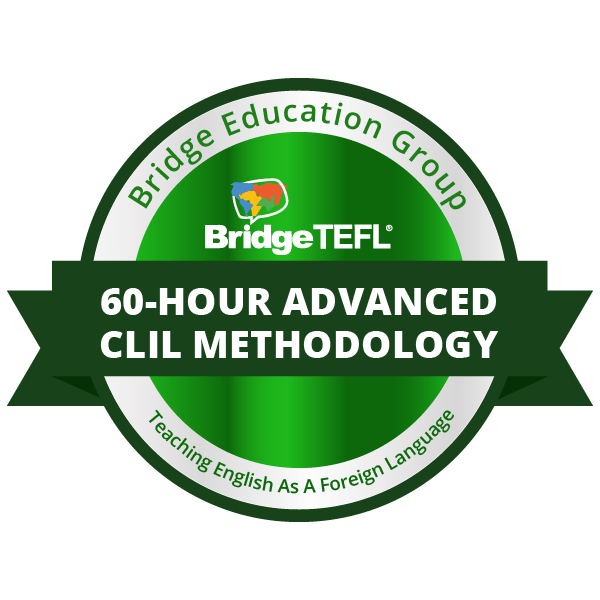 COURSES RECOGNIZED BY: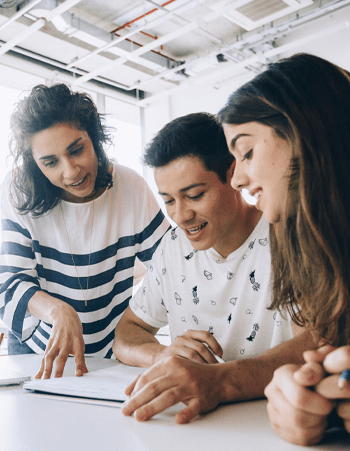 The Future of Bilingual Education Is CLIL. Are You Ready?
Prepare your institute to join the global education movement with Bridge Certification in CLIL (Content and Language Integrated Learning) Methodology. Set your school apart with accredited CLIL teacher training, including best practices and adoption.
Gain a holistic understanding of the innovative CLIL teaching method.
Meet local or national educational CLIL training standards, institution wide.
Learn concrete strategies to put complex CLIL theories into practice.
Take your school to the next level with accredited CLIL certification.
Start Learning Today!
60-Hour
Foundational CLIL Methodology
Learn the guiding principles of CLIL teaching, including key research behind this approach and practical applications.
60-Hour

Advanced CLIL Methodology
Gain an advanced understanding of CLIL for EFL, including subject scope, lesson planning, and course content design.
Bundle and save!
120-Hour

Foundational and Advanced CLIL Methodology
Combine both CLIL courses for the most comprehensive preparation and certification for teachers and schools.
This bundle includes:

60-Hour Foundational CLIL Methodology
60-Hour Advanced CLIL Methodology
Looking to enroll a group of teachers or administrators at your school in CLIL courses?
Explore the
Content and Language Integrated Learning
Course Features
Dynamic Content
Through interactive exercises and practice activities that check comprehension, you'll actively engage with the course content as you progress through your training while learning CLIL methodology.
Downloadable Resources
The CLIL courses include plenty of infographics and other useful resources you can download, save, and refer back to when you're teaching.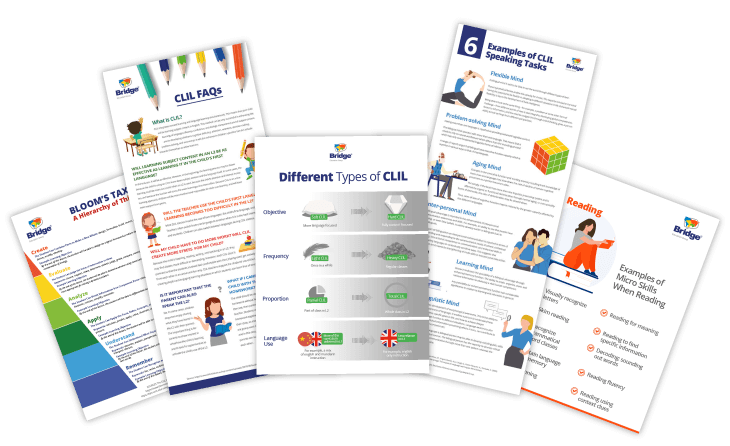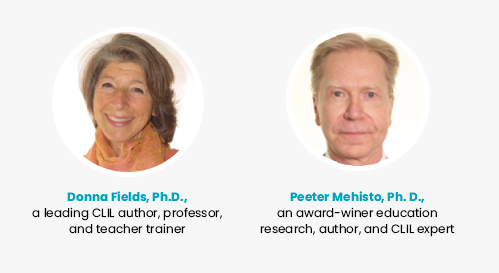 Expert Content Contributors
Watch over 15 instructional videos produced by CLIL experts Dr. Donna Fields and Dr. Peeter Mehisto, on essential CLIL topics such as institutional cooperation, scaffolding, student-centered learning, and higher-order thinking skills.
Demo Teaching Videos
Observe and reflect on CLIL teaching applications in action via videos of instructors working with young learners, teens, and adults across a variety of content subjects.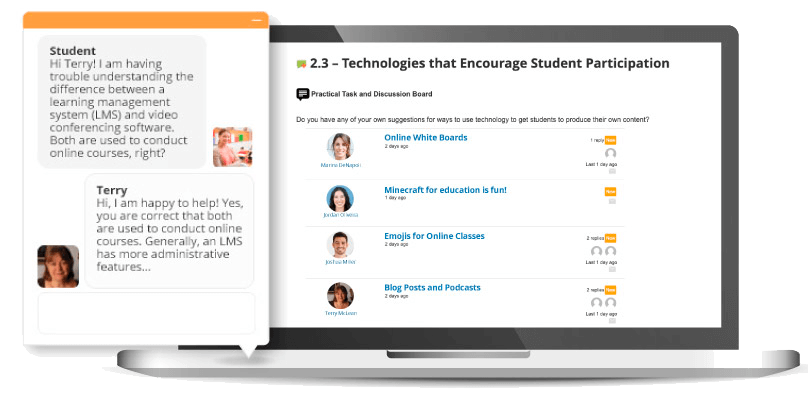 Personal Tutor and Peer Discussion Boards
Your personal tutor provides feedback on assignments and answers questions throughout the course. You'll also share ideas and experiences with other trainees around the world on the class discussion boards.
Bridge's Best in Class Experience
100% online
Start anytime and work from any device.
Personal tutor
Get feedback and ask questions throughout the course.
Expert content contributors
Learn from leading CLIL authors, Dr. Donna Fields and Dr. Peeter Mehisto.
Flexible schedule
Work at your own pace–complete in 3 months or less.
Interactive content
Instructional videos, downloadable resources, quizzes & activities, and discussion board.
Job placement assistance
Access the Bridge Job Board to connect with our Preferred Employer Partners and explore resources to support your TEFL job search.
Share Digital Badges on
Content and Language Integrated Learning Course Information
Length
12 weeks for each course, 24 weeks if you bundle both courses.
Start date
The course starts the day you enroll.
Certification hours
60 hours for each course, 120 hours if you bundle both courses.
Price

Total Price:

per course

if you bundle both courses

Format
100% online and self-paced.
Language requirements
B1 CEFR level; proof of language proficiency is not required. (See Requirements below for more details.)
Instructors
Personal tutor (experienced ESL/EFL instructor) to grade assignments and provide support.
CEUs available
6 CEUs per course, 12 if you bundle both courses. (Learn more about earning CEUs below.)
Get answers to common course questions
| | |
| --- | --- |
| Module 01 | What is CLIL? |
| Module 02 | Specific Needs, Cultural and Linguistic Considerations, and the 5 Cs |
| Module 03 | CLIL Application and Relevance to the Education Sector |
| Module 04 | CLIL Teaching Techniques |
| Module 05 | Selecting Teaching Materials |
| Module 06 | Lesson Design |
5
Module Quizzes
22
Instructional videos
1
Assignment
12
Resource downloads
10
Discussion Board Activities
Learning Objectives
When you graduate, you'll be able to:
Explain the origins and chronological timeline of CLIL development and the philosophy that underpins this method.
Articulate the reasons that an increasing number of institutions are implementing CLIL as the bilingual methodology of choice.
Summarize the application settings (scope) for CLIL programs.
Detail the fundamental principles for adapting subject content to CLIL.
Develop and demonstrate practical, baseline CLIL teaching skills.
Plan and develop practical CLIL lessons.
| | |
| --- | --- |
| Module 01 | CLIL Environments, Standards, and Expectations |
| Module 02 | Subject Application |
| Module 03 | Assessing and Addressing Learners' Language Needs |
| Module 04 | Selecting CLIL Teaching Curriculum and Setting Skill-based Activities |
| Module 05 | Teaching Skill-based Activities |
| Module 06 | Integrating and Designing Content/Materials for CLIL |
5
Module Quizzes
32
Instructional videos
1
Assignment
17
Resource downloads
11
Discussion Board Activities
Learning Objectives
When you graduate, you'll be able to:
Discuss local CLIL standards and requirements for CLIL teaching in public and private education settings.
Discuss international expectations and requirements for true-to-method CLIL teaching in public and private education settings.
Articulate the scope of subjects and educational settings in which CLIL is applied.
Evaluate content language requirements and identify and address learners' language requirements.
Select and apply subject content appropriate to CLIL across a broad range of subjects and learner groups.
Confidently and accurately create and apply original subject content appropriate to CLIL across a broad range of subjects and learner levels.
These resources are designed to make the process of finding TEFL jobs or advancing in the field as clear and easy as possible for our graduates. You'll learn how to improve your resume, find and apply to TEFL jobs, and ace your interview so that you can get the teaching job of your dreams. If you're already teaching, you'll find helpful information on continuing professional development, recommended TESOL organizations you can join, and teaching resources you can use in your own classroom. You'll also learn how to take advantage of Bridge's job placement services and connect to our community of TEFL teachers and schools worldwide.
| | |
| --- | --- |
| Module 01 | Finding a Job, Downloading Your Certificate, and Updating Your Resume |
| Module 02 | Stay Connected with Bridge! |
| Module 03 | TEFL / TESOL Professional Development Opportunities |
| | |
| --- | --- |
| Age | 18 years of age or older. |
| Education | High school diploma or the equivalent. |
| Language | An upper-intermediate or higher level of English proficiency (B1 level, according to the CEFR, the Common European Framework Reference for Language). Proof of language proficiency is NOT required. |
| Technology | Internet access with the ability to stream and watch videos. Access to desktop/laptop computer highly recommended. |
| Experience | Previous English language teaching experience or a general TEFL / TESOL certificate (recommended)* |
---
*It is highly recommended that content teachers without previous experience in TEFL / TESOL take one of Bridge's Professional Certifications to gain an essential understanding of key language teaching methodologies.
Continuing Education Unit (CEUs) are nationally recognized units of measurement for participation in non-credit, continuing education programs. Bridge is accredited by ACCET (the Accrediting Council for Continuing Education and Training), and any ACCET-approved Bridge course, including our online TEFL programs, can be taken for 1 CEU per 10 hours of TEFL course instruction.
Learn more
The Office of Qualifications and Examinations Regulation (Ofqual) is the regulator of qualifications, examinations and assessments in England and the regulator of vocational qualifications in Northern Ireland.
Bridge courses have been similarly reviewed and recommended for university credit equivalencies by The American Council on Education (ACE Credit) and many university partners. Bridge is a post-secondary institution accredited by ACCET (recognized by the U.S. Department of Education) and AQUEDUTO (Association for Quality Education and Training Online). Our certifications are regulated by our accrediting agencies, and we ensure that the targeted knowledge, skills, and outcomes are addressed through depictive course assessments. Further, we are committed to making sure that our learners have a positive experience from start to finish and that our programs prepare modern teachers for career success.
To learn more about Bridge's accreditation and university credit opportunities, please review the following chart. Please note that Ofqual equivalencies are equated to the university credit recommendations provided by the American Council on Education (ACE Credit®) and our university partners.
Accredited by:
COURSES RECOGNIZED BY:

RECOMMENDED FOR CREDIT BY:
Ready to get started with CLIL teacher training?
Learn how Bridge's CLIL certificates (Content and Language Integrated Learning) can prepare your organization to adopt this innovative approach institution wide.
Contact a Bridge Advisor.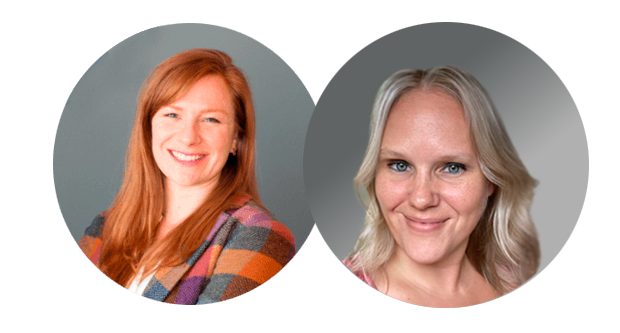 Why take this program?
Learn concrete strategies to put complex CLIL theory into practice within your school.
Go beyond a surface knowledge of CLIL buzzwords to gain a holistic understanding of this innovative method.
Become a part of the global movement toward CLIL implementation in bilingual education.
Meet required educational standards by efficiently developing and implementing institution-wide CLIL methodology.
Set your school apart with accredited CLIL teacher training, including best practices and adoption.
Collaborate with bilingual educators around the world to share ideas.
Common Questions about the Content and Language Integrated Learning Courses
You will have 3 months from the day you enroll in your Specialized Certificate to complete it. (Most students finish the course sooner – in four to six weeks.)
If you sign up Specialized Certificate along with one of our TEFL courses, we recommend you first complete your general TEFL course and then start your Specialized Certificate course. You will then have 3 months from the day you begin your Specialized Course to complete it.
If you don't finish in time for any reason, you can purchase an extension to complete your Specialized Certificate course, either before it expires or for up to one year after expiration. Extensions cost $100 for an additional 3 months. Please note that once your course/extension has expired, you will no longer have access to the course.
To take Bridge Specialized Certificates, you must be at least 18 years old with a minimum of a high school diploma or equivalent.
It is recommended that you are either already TEFL / TESOL certified, or enroll concurrently in a Professional TEFL / TESOL course, such as the IDELTOnline™ to take a Specialized Certificate course.
If you are not a native English speaker, we recommend an intermediate or higher level of English proficiency (minimum B1 level, according to the CEFR, the Common European Framework Reference for Language).
Specialized Certificate courses can be taken on their own to complement general certification or teaching experience you already have. They may also be added on to your enrollment in any Bridge course. If you're new to teaching English, we recommend starting with a Professional TEFL Certificate.
If you add a Specialized Certificate to Bridge certification, your final certificate will reflect the total number of hours completed, with individual components listed. For example, if you added a Specialized Certificate in Teaching Young Learners (60 hours) to the IDELTOnline™ (150 hours), you would receive a 210-hour Bridge certificate. The two courses would be listed below the total hours.
Yes, you may sign up for as many as you like. We recommend you complete one certificate course before beginning the 3-month timeline on the next one.
No. All the materials you will need to complete your course are available 100% online. You can complete these courses from anywhere in the world with Internet connection.
Yes. In this self-study course, you will have a tutor available to answer any questions you have and also to provide feedback and a grade on your written assignments.
You must earn a minimum of 70% on your course assignments/final exam, in order to pass and receive your Specialized Certification.
Upon successful completion of your Specialized Certificate course, you can download and print your certificate from our online certificate verification portal for free. You may also order a hard copy certificate mailed to you anywhere in the world for an additional fee. Click here to view fees for hard copy certificate orders.
What Is CLIL?
Content and Language Integrated Learning (CLIL) teaching is one of the most sought-after methodologies in bilingual education. What is this innovative approach all about and how can your organization get started?
CLIL stands for Content and Language Integrated Learning. This means studying another subject (for example, science, history, or literature) and learning a language, such as English, at the same time — integrating the two subjects. The definition is broad because the integration can happen in many different ways.
Although the term "CLIL" is modern, the technique is as old as learning itself. The approach became more formalized in the 1960s, in language immersion programs in Canada and with languages across the curriculum programs in the UK and the US.
David Marsh and Do Coyle came up with the term CLIL in the mid-1990s, at a time when governments, schools, and individuals were all starting to realize the importance of knowing more than one language. The movement was especially strong in Europe, and it's growing around the world, in regions like Latin America, in response to globalization.
Bilingual education — education involving two languages — is a broad field that can encompass different programs and approaches. Some other approaches, such as English for Specific Purposes and English as a Medium of Instruction, share some features with CLIL, but they have differences as well. What sets CLIL apart is its emphasis on content.
Broadly speaking, CLIL programs aim to increase students' subject-area knowledge while at the same time improving their knowledge of and skills in the target language. In addition, students should improve their own ability to learn and to appreciate a new culture.
CLIL methodology is applicable in all types of organizations, including primary and secondary schools, vocational schools, colleges, and universities. If any of the following describe you or your organization, contact us to learn more about CLIL certification.
You're looking for a solution to meet local or national mandates for CLIL implementation at your school.
You want to adopt this cutting-edge teaching approach institute-wide to maximize learning outcomes for your students.
You'd like to go beyond theory and provide practical CLIL applications for both teachers and administrators.
The key to the success of CLIL adoption is implementation by all stakeholders. Bridge certification supports the holistic adoption of CLIL with a two-course training series that prepares language teachers, content teachers, and administrators with the solid background in CLIL theory and applications needed to effectively support institution-wide CLIL adoption.
Yes, if you'd like to create more opportunities for career advancement and earn a higher salary, CLIL certification is an excellent choice. This unique training, not widely available elsewhere, will open up positions in K-12 schools and other educational settings where teachers can support the institute's greater CLIL initiative.